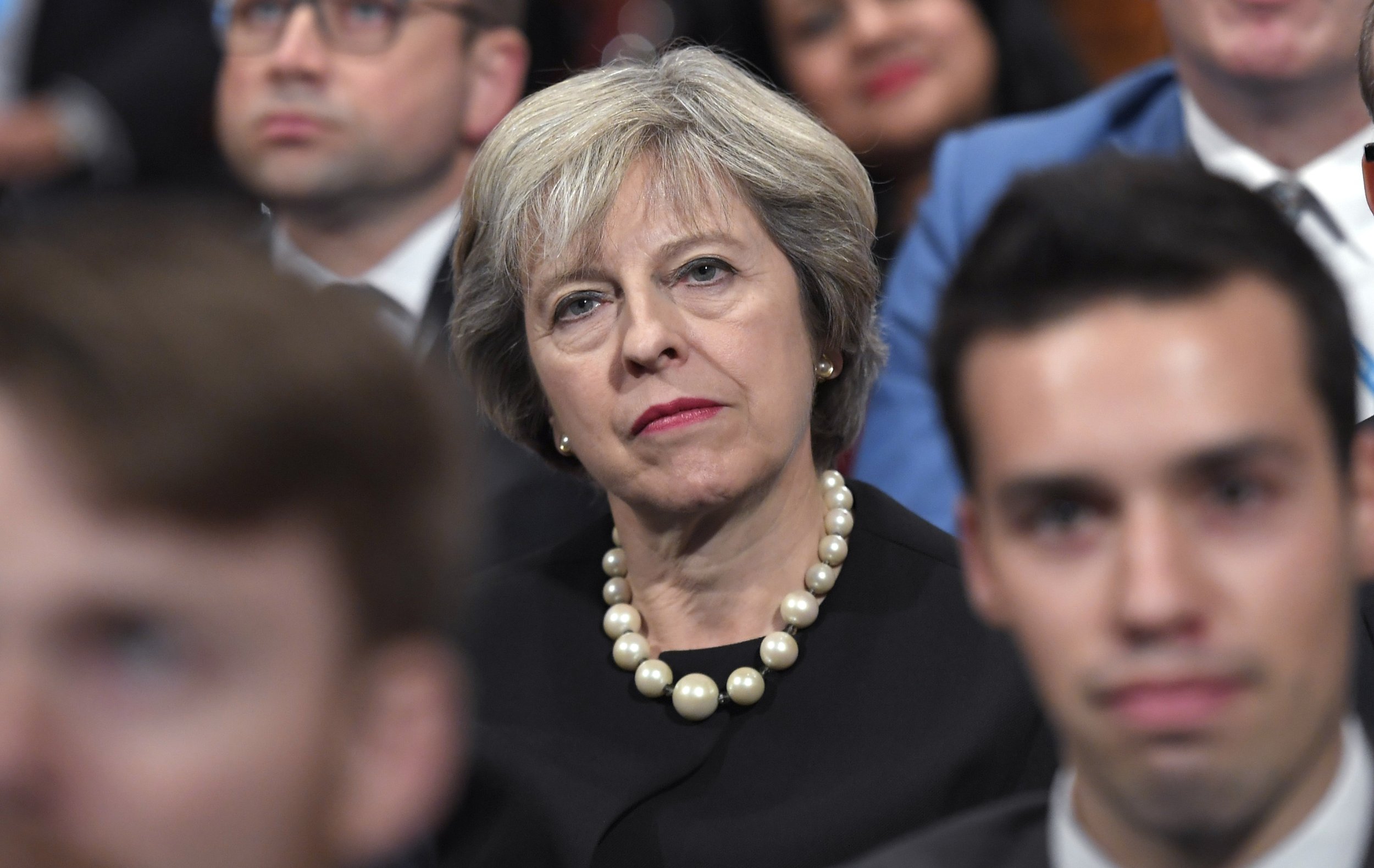 The pound has slumped after British Prime Minister Theresa May announced the first details of her Brexit plans—as colleagues warned her of the consequences of a "hard" Brexit.
After May said on Sunday that she would trigger the Article 50 EU exit process in March next year, sterling fell against all but 31 of its major peers and was just 1 percent above the 31-year-low record set in July after British voters chose to leave the bloc, Bloomberg reported.
The pound fell 0.3 percent to $1.2938 as of 6.46 a.m. in London, after reaching $1.2902, its weakest level since August 16.
In a speech to Conservative party conference on Sunday, May insisted once again that "Brexit means Brexit, and we will make a success of it."
And May's pledges that, "We will decide for ourselves how we control immigration, and we will be free to pass our own laws" led many observers to predict that departure from the EU would also involve departure from the single market—a so-called "hard Brexit"—because other EU states insist Britain cannot be in the market and gain substantial controls on EU immigration.
Nicky Morgan, the former education secretary who campaigned for Remain and was sacked by May when she took office, told BBC Radio 4's Today program that: "There is a worry that…having a hard Brexit sends a message around the world that Britain may not be so open for business."
Meanwhile, the Conservative MP and former home office minister Nick Herbert wrote in an article for The Guardian that, among hard Brexit supporters, "The collective naivety about the ease of doing global trade deals or what they would entail is staggering."
"If part of the seduction of a hard Brexit is that there'll be comfort for us across warm oceans, we need to wake up quickly. There won't be. That's why we must above all drive the most advantageous deal possible with Europe," Herbert added.
Analysis passed to government by business leaders has found that a hard Brexit could lead to 75,000 job losses, The Times reported.