Brexit: Tony Blair Defends EU Freedom of Movement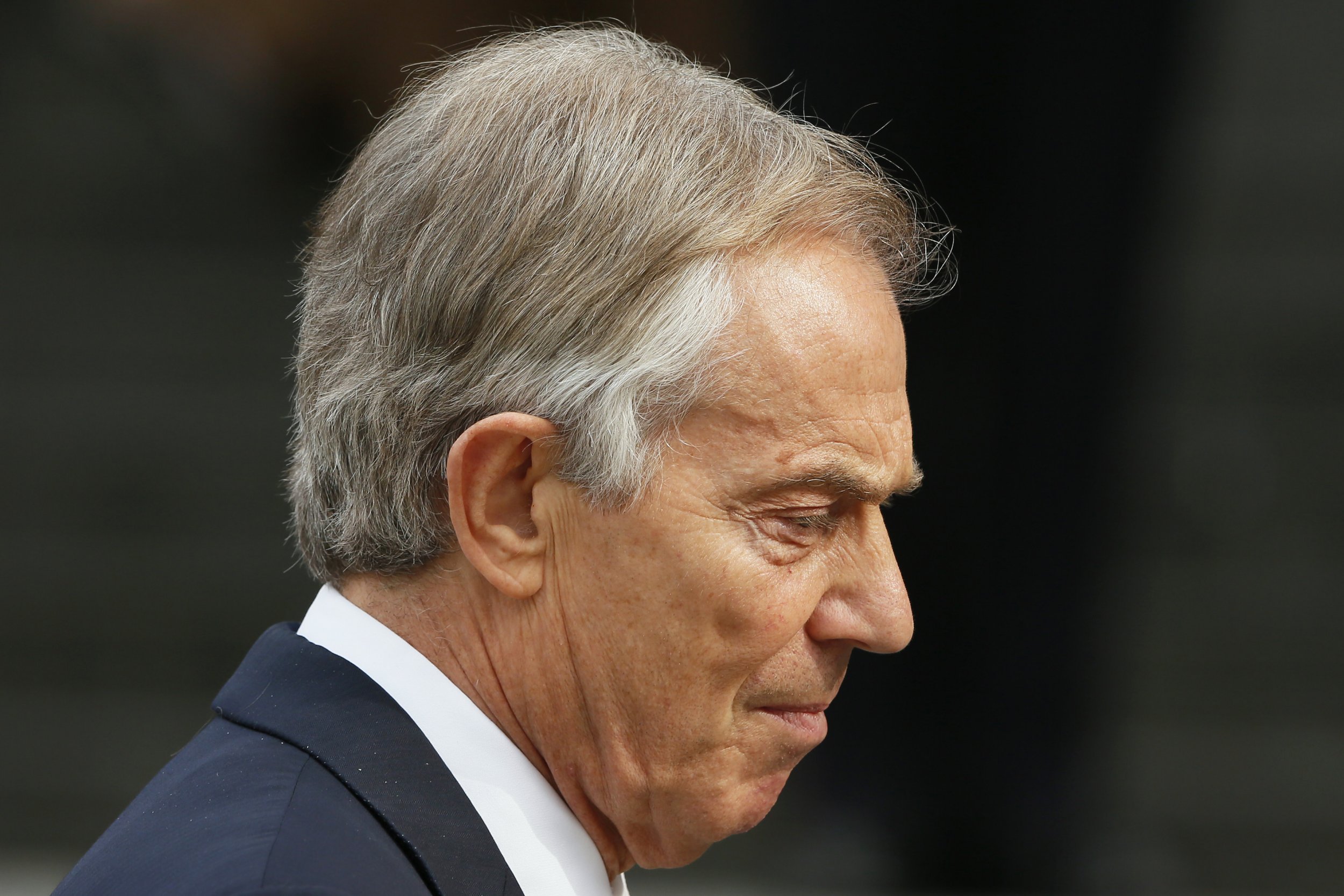 Tony Blair has launched an impassioned defense of freedom of movement in Europe as he denied that his Labour government allowed levels of immigration into Britain to rise too high.
Blair has been criticized, including by European Commission President Jean-Claude Juncker, for choosing not to impose restrictions that would have temporarily limited immigration to Britain from the eight Eastern and Central European countries, including Poland, Slovakia and Czech Republic, that joined the EU in 2004.
But speaking Tuesday at a Q+A event in London hosted by Prospect magazine and the Centre on Religion and Geopolitics, Blair said he did not think immigration had been too high during his time as prime minister. "I understand you've got to have controls on immigration," he said. "But particularly in respect of the free movement of people in Europe, that has been a net benefit for this country."
He pointed out that, even had the controls been introduced, people from the countries that joined in 2004 would have ultimately secured the ability to come to Britain anyway.
And he said Britain and Europe's interests were served by ensuring former Communist states in Eastern and Central Europe were brought into the EU. "The advent into the EU of the Eastern European countries is of huge strategic importance to Europe and the world," he said.
"You just asked me about President Putin and Ukraine. Imagine the situation today if those Eastern European countries weren't in the European Union. Imagine the pressure they would be under now."
Blair said the progressive center ground of politics had to stage a return to prominence in the face of "isolationist" populism.
And he warned left-wingers and Labour party voters against aligning themselves with an "unholy alliance" of right-libertarian campaigners for a "Brexit" vote in Britain's EU referendum, whose "real anxiety about Europe" is the "systems of social protection" it provides, and who wanted to turn Britain into "a kind of free market offshore trading hub for the rest of the world."
Britain, Blair said, needed to play a leading role in Europe after a "Remain" vote in the referendum. "Britain when it seeks to lead in Europe and when it builds the right partnerships and alliances it usually gets its own way," he said.
Blair also cast doubt on the ability of his left-wing successor as Labour Party leader Jeremy Corbyn to win the 2020 U.K. general election. He said it was "not yet a proven concept that Corbynism can win an election."
"What's not clear to me is whether [Corbyn's followers] can take over a country."