Brexit: Why the Rise of 'Turkophobia' Is Bad for Britain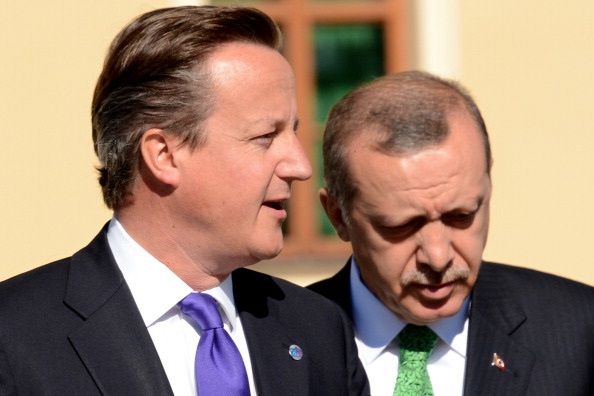 One of the puzzles about the Brexit campaign this spring and summer has been the rising note of hostility to Turkey or even downright "Turkophobia." Turkey is not a country to which the British are traditionally hostile. Two and a half million people went on holiday there last year. It is one of Britain's top trading partners, supplying 7.3 percent of Britain's imports. It is a strategically crucial country for Western security in the Middle East, the Caucasus, the Balkans, and the east Mediterranean. It has long acted as Europe's shield against terrorism. The war against the Islamic State militant group (ISIS) would be a lot more complicated without Turkey on our side.
With 78 million people, most living in towns and working in a modern economy which is vastly bigger than those of most of its neighbors even if per capita income is still lower, it is not the sort of country which it makes sense to alienate—but that is what has been happening over many years. The result is that Turkey looked eastwards—religious conservatism and authoritarianism are flourishing. And the costs of the change are high. If the old 20th century Turkey had still existed, it might not have intervened in the war in Syria, and there could well have been no refugee crisis. This ought to be pretty obvious but no one says so. The point is that a troubled and unstable Turkey means trouble and instability for the rest of Europe so it's in our interests to help cooperation and stability there—and the growth of democratic freedoms.
You would never guess that from the tight-lipped attitude of British governments who appear to ignore abuses of democracy and human rights in Turkey, and instead try to persuade its government to buy more British exports. It's a failed policy. The Turks sell a lot more to the UK than we manage to do to them. Perhaps they see us coming.
This spring we have seen something new and ugly. Brexit campaigners, to whom the issue of immigration is crucial, targeting Turkey and the Turks. It is not that the current number of Turkish migrants is very frightening—the tidal wave of migrants now worrying EU leaders comes from more distant countries with none of Turkey's advantages.
The pro-Brexit Daily Express newspaper has led the way with some seriously disproportinate headlines. In the middle of April, it told its readers of "Fury as Turkish is made an 'official EU language.'" Then on May 22 on its front page, the Express told us that "12 million Turks say they'll come to the UK once EU deal is signed." Actually this was a slight improvement as the previous month, the same newspaper had warned "EU loophole could see 77 million Turks head to Britain, warn Farage and Johnson," Um…that's 98 percent of the entire population. Last weekend the Sunday Times and Telegraph joined in the act, denouncing suggestions of allowing Turkish official passport holders to enter Britain without visas. They did not mention that almost every other country in Europe has routinely allowed this for nearly three decades without problems.
Everyone, and that includes the Turks themselves, knows full well Turkey's EU membership is currently not an active proposition and that if it was there would be restrictions on movement. Allowing businessmen and students to travel in the Schengen area without visas, which is essentially what the Turks are asking for but will almost certainly not get, is not the same as the right to resettle.
Speeding up the negotiations of 35 legal chapters, which began in 2005 but are going extremely slowly because EU countries have blocked them, and getting Turkey to align itself generally with EU law and practices would be good for everybody, particularly in the fields of justice and human rights. It might just halt the Turkish slide into authoritarianism—which European leaders have belatedly realized is going to be more than just an embarrassment to the rest of the continent if it carries on. The drift from Europe is a reaction to exclusion by Europe.
The EU, and Britain in particular, have done almost nothing to help defend political liberties and multiparty democracy in Turkey. Because David Cameron and his Chancellor George Osborne have no friendly words for the Turkish people and their civil liberties, their messages to the British that there is no chance of Turkish EU full membership in the near future, sound condescending and unfriendly to Turkish ears.
Maybe the time has come to show more real concern for ordinary people in Turkey as friends, allies, trade partners—and citizens entitled to pluralist democracy. That might be the best antidote to the ugly racist sentiments now brewing, because the Turks are important and if things go wrong there, sooner or later Britain and the rest of Europe will suffer too.
David Barchard has worked in Turkey as a journalist, consultant, and university teacher. He writes regularly on Turkish society, politics, and history, and is currently finishing a book on the Ottoman Empire in the 19th century.