Brexit: Tusk Tells U.K. It Cannot Have Single Market 'À La Carte'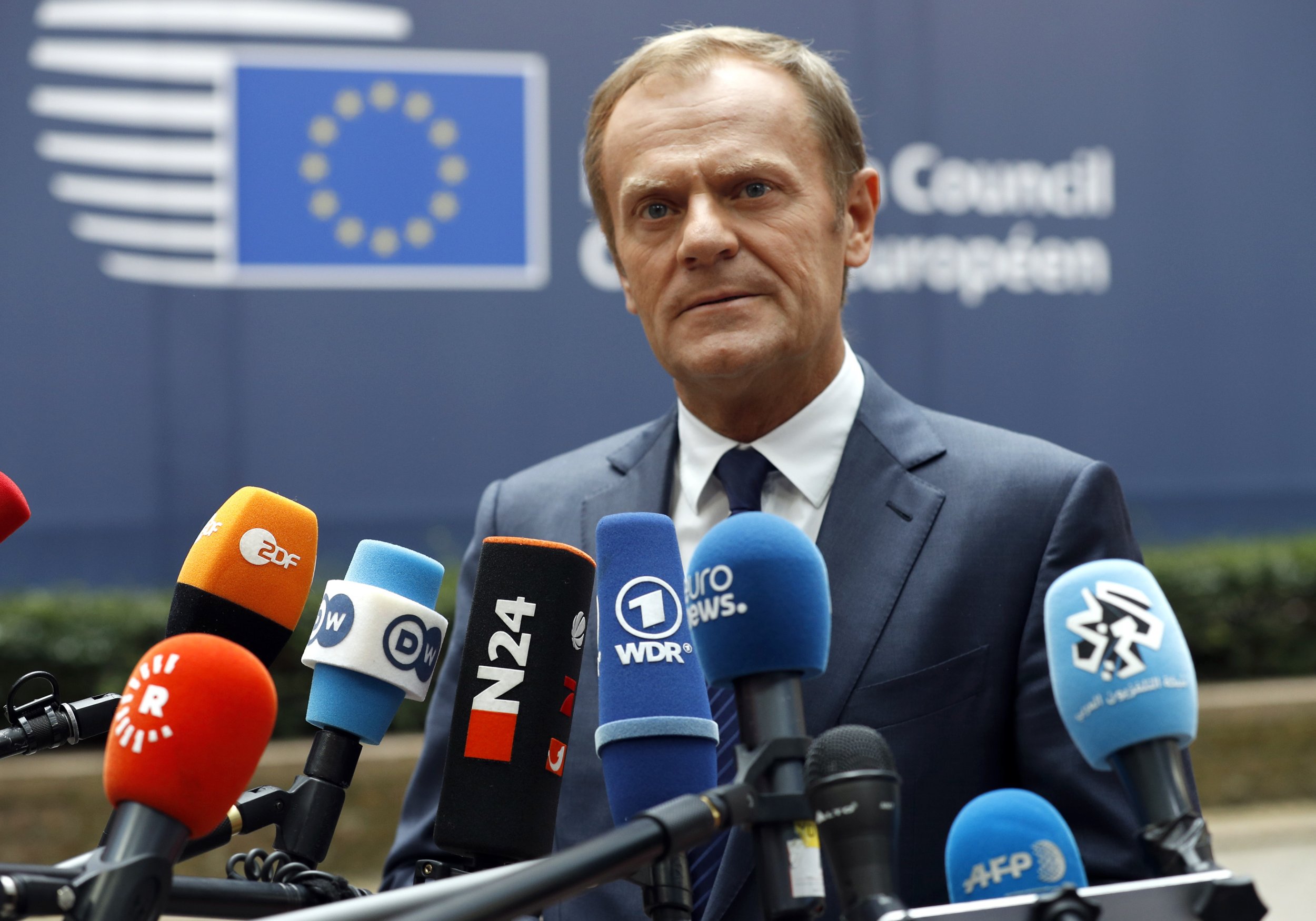 Britain cannot have a "single market à la carte," European Council President Donald Tusk reiterated Tuesday as Conservative leadership contenders competed to pitch the best deal for the country.
"We wish U.K. as close partner. Access to single market means acceptance of all four freedoms. No single market à la carte," Tusk tweeted Tuesday morning.
Following Britain's Brexit vote last month, the country is set to embark on years of negotiations to hammer out the terms of a new relationship with the EU.
Contenders for the leadership of the ruling Conservative party following Prime Minister David Cameron's resignation have claimed they could secure favorable deals for Britain when installed as PM.
Frontrunner Theresa May and Stephen Crabb, the work and pensions secretary running on a centrist ticket, have both suggested they would seek to stay in the "single market" trading area while restricting the freedom of movement of EU citizens into Britain.
Many politicians across the spectrum have interpreted the vote against the EU as a vote against largely uncontrolled EU migration.
But Tusk's comments suggest that the position in Brussels remains that keeping access to the single market involves accepting the "four freedoms," covering movement of goods, services, capital and people.
If Brussels does not bend on this issue, it may strengthen the hands of Andrea Leadsom, the energy minister, and Michael Gove, the justice secretary. Both are running on a more hardline pro-Brexit ticket, and have not committed themselves to seeking full single market access.