Brexit: U.K. Economy Has '50 Percent Chance of Mild Recession' in Next 18 Months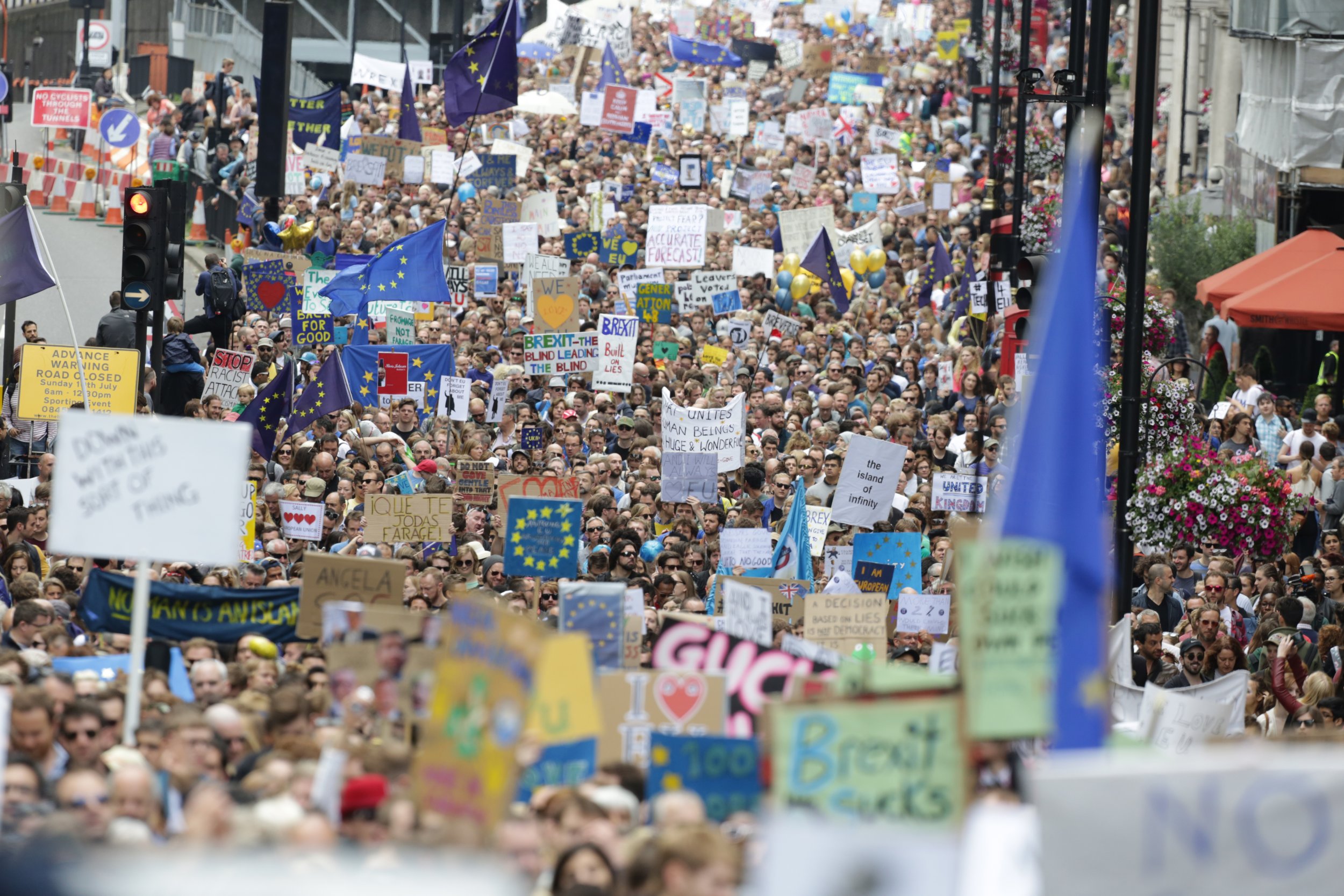 Britain's economy will shrink this quarter and has a 50 percent chance of suffering a mild recession before the end of next year because of June's vote to leave the European Union, an economic think-tank said Wednesday.
A day before the Bank of England looks set to cut interest rates for the first time since 2009, the National Institute of Economic and Social Research (NIESR) said the economic outlook had darkened and the BoE's ability to respond was limited.
"There is an evens chance of a technical recession in the next 18 months, while there is an elevated risk of further deterioration in the near term," said NIESR's head of forecasting, Simon Kirby.
NIESR expects the economy to shrink by 0.2 percent in the three months to September, and for growth in 2016 as a whole to slow to 1.7 percent, instead of the 2.0 percent forecast in May—the same as the International Monetary Fund forecast last month.
"There are serious risks to the near term and it would not be a shock if we were to see growth rates come out even more subdued," Kirby said, stressing the high degree of uncertainty about Britain's future overseas trading links.
For 2017, NIESR sees growth of just 1 percent—the weakest since the 2009 recession and down from an earlier forecast of 2.7 percent. Inflation is likely to exceed 3 percent because of sterling's 10 percent plunge since the June 23 EU vote.
NIESR said it expected the BoE to cut rates by a quarter percentage point to 0.25 percent on Thursday, and then by a further 0.15 percentage points to 0.1 percent in November.
Given the scale of the slowdown, the BoE was also likely to resume its programme of bond purchases, which has been on hold since late 2012, though it was unclear if that would take place in Thursday or November, NIESR said.
Cutting rates and buying 200 billion pounds ($266 billion) worth of gilts on top of the 375 billion bought before might boost economic output by about 1.5 percent by 2018, NIESR estimated.
But it added there was a lot of uncertainty about the effectiveness of monetary policy, and that there would be pressure on the government to act to boost the economy if the slowdown proved deeper than NIESR expected.
New finance minister Philip Hammond promised a 'reset' of tax and spending policy when he gives a budget update later this year, and he said the government would no longer aim to reach a budget surplus by 2020.
NIESR said that even without extra spending, weaker growth was likely to require the government to borrow 71 billion pounds this year and 65 billion pounds in the 2017/18 financial year—almost 50 percent more than planned in March's budget.