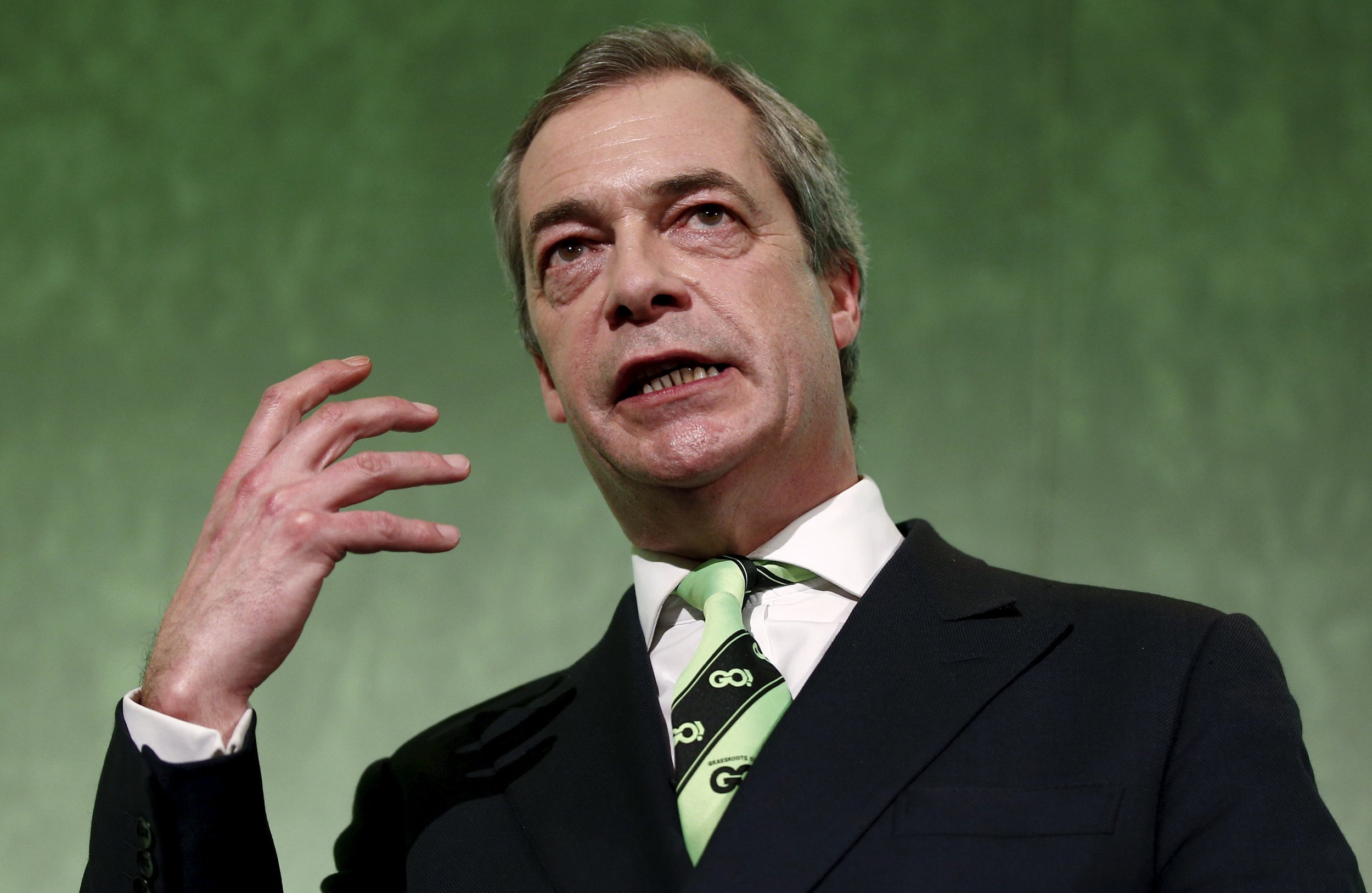 The war between Britain's rival anti-EU camps exploded into the open on Wednesday as one group said it would be contesting the decision of election authorities on designating an official lead campaign.
The Vote Leave group has been named the official lead campaign pushing for a "Leave" vote in Britain's upcoming EU membership referendum, scheduled for June 23. Grassroots Out, a movement backed by U.K. Independence Party (UKIP) leader Nigel Farage and the Euroskeptic group Leave.EU, also submitted a bid but was unsuccessful.
Within an hour of the decision being announced, Leave.EU head of media Andy Wigmore said the group was seeking to contest the decision via judicial review. "@ElectoralCommUK brought forward the announcement a day early surprise surprise clearly we were right we are going for judicial review," he tweeted.
The decision, if it is not overturned, will allow Vote Leave to spend up to £7 million ($9.9 million) over the course of the campaign, where Grassroots Out will only be able to spend £700,000 ($995,000).
Britain's elections regulator the Electoral Commission said in a statement: "We received two high quality applications on the 'Leave' side, from 'Vote Leave Ltd' and 'The Go Movement Ltd.'
"After careful consideration, the Commission decided that 'Vote Leave Ltd' better demonstrated that it has the structures in place to ensure the views of other campaigners are represented in the delivery of its campaign."
Vote Leave, which boasts the support of several current and former Conservative cabinet ministers and the chair of the main Labour Party Brexit campaign, is considered the more mainstream outfit, and many among Britain's political establishment had long assumed it would win the designation.
But Electoral Commission papers reveal that the contest came down to a knife edge, with Vote Leave scoring 49 points out of a possible 52 on the Commission's assessment, and Vote Leave scoring 45.
The Commission said that, while both campaigns demonstrated broad-based support, Vote Leave "better demonstrated the depth of representation in their support from those campaigning, including at a regional and local level," and "also provided well-developed plans and structures for how they would support other campaigning organizations."
Vote Leave said it would "continue to work constructively with everyone who wants to campaign for a Leave vote."