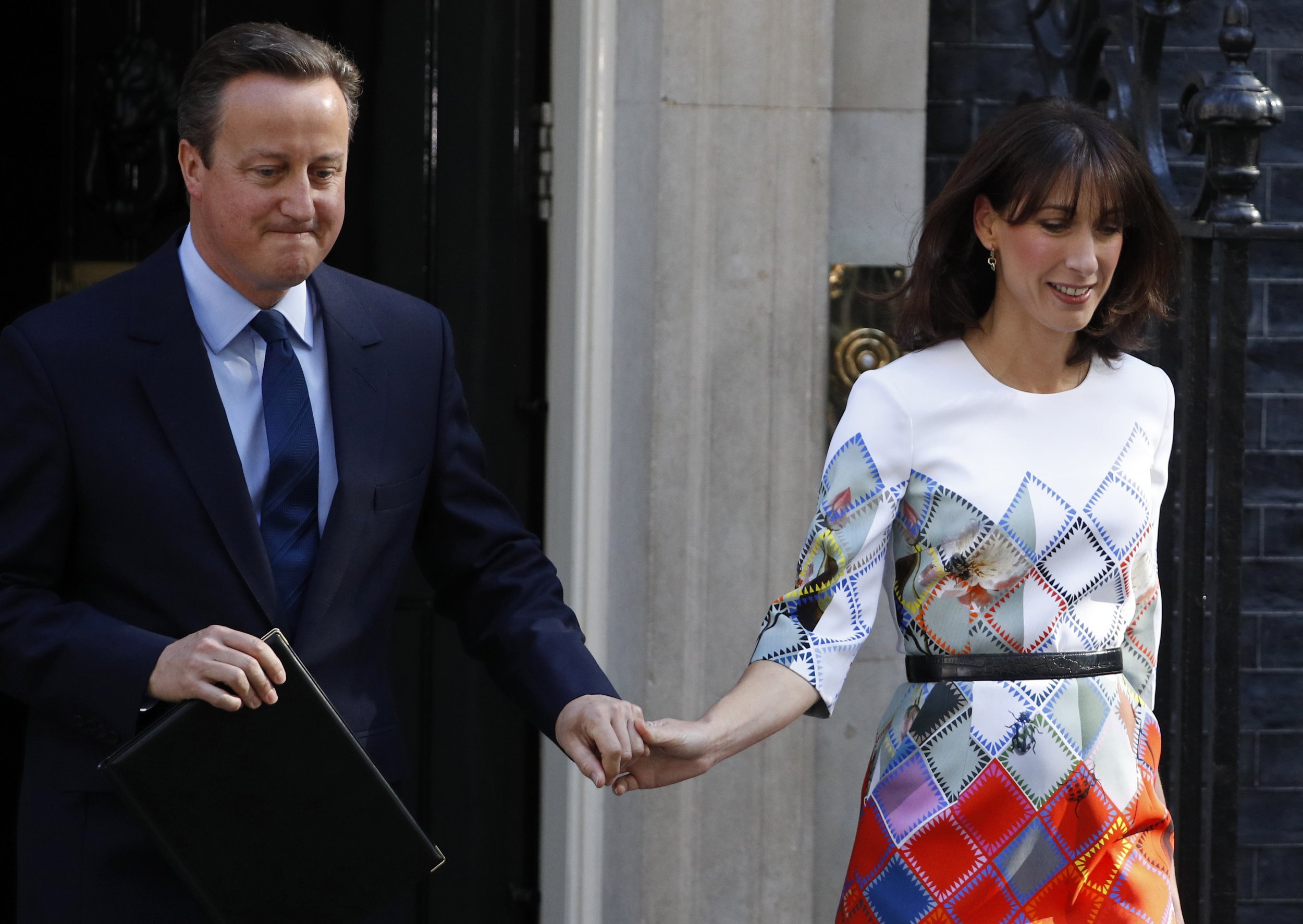 An emotional David Cameron declared Friday he would step down as Britain's prime minister after failing to convince his country to vote to remain in the EU.
"I will do everything I can as prime minister to steady the ship over the coming weeks and months but I do not think it would be right for me to try to be the captain that steers our country to its next destination," Cameron said, after the results came in.
His Conservative Party's conference in October will serve as a deadline for a successor to be appointed, but until then he will have to make sure whoever replaces him takes over a strong economy.
Start the soothing rhetoric
As bruising as the vote was to Cameron, he will need to make sure businesses and the general public do not feel spooked by the uncertainty around the U.K.'s new position. The pound has already devalued severely in the wake of the results and Cameron will need to inspire more confidence that the government that succeeds this one will be good for business.
"The vote is a big hit to confidence in the U.K.'s standing as a global hub for business and trade," Michael Henderson, lead economist from Verisk Maplecroft, says. "Uncertainty over the future of the U.K. economy will undoubtedly depress investment, weighing on growth and job creation."
"London's future as a pre-eminent financial centre is uncertain," he adds. "By leaving it to his successor to invoke Article 50, David Cameron leaves time for the U.K. government to formulate a strategy for Brexit negotiations."
In the meantime, Cameron's job will be to ensure multinational companies that the government that succeeds his will be well-placed to retain London's pro-business environment—and keep investors from fleeing and consumers from cutting on spending.
"As, effectively, a caretaker prime minister, David Cameron will over the coming months seek to talk down the deep uncertainties surrounding the U.K.'s future," Camilla Hagelund, senior analyst at Verisk Maplecroft, says. "Bank of England Governor Mark Carney set the example this morning, when he sought to calm market sentiment by declaring the BoE's readiness to take all necessary measures."
Put controversial decisions on hold
The acting prime minister has already earned praise from likely rivals from the Euroskeptic branch of his own party for how he handled losing the referendum. In the interest of preventing any crises and cementing his role as caretaker, Cameron will effectively put any decisions that require long-term commitment on hold.
"He will want to avoid politically controversial issues, in which he will be helped by the upcoming parliamentary recess," Richard Whitman from Chatham House says. "On the whole, he will try and keep as low key as possible. Any large decisions that would bind his successor, and barring any unexpected crises, he will adopt a cabinet-style government, not pushing for any policies but adjudicating between government departments.
"If we see economic turmoil, if the Bank of England needs fiscal stimulus, the government will need to spend to avoid a recession. He will have to commit to an emergency budget, if that happens, but if that does not happen, he will pursue issues that the Tories were elected on and hold off on any decisions that his party is not unanimous on.
"For example, the new London airport runway is one decision that was very controversial and due to be decided by his government but he doesn't think he can take that kind of decision anymore."
Urge his party to made the transition quick
While Cameron did say his party should aim to find a successor by the Conservative Party conference in October, the economic shock of the current uncertainty can be partially cushioned by any modicum of certainty.
Susi Dennison, British political analyst at the European Council of Foreign Relations, says part of Cameron's role not only as acting prime minister, but as party leader, will be to get the pro-Brexit camp to unite not only behind opposing the EU, but deciding on an alternative to EU membership.
"What is clear from what we have seen of the Leave campaign is that there is no concrete plan for what model the U.K. will pursue, in negotiating new terms with the EU, after leaving," she says.
"Cameron said he isn't applying Article 50 to trigger the start of exit negotiations but there is a lot of pressure from markets and from the EU for as much clarity, as soon as possible," she says. "In terms of his role in the Conservative party, [it] will be important to push for decisions to be taken for what the country wants to do and what we want, in terms of the trade relationship with the EU."
According to Dennison, much of the Leave campaign's rhetoric has focused on assumptions about what might be achievable with regards to trade in the scenario of a Brexit, but largely the trade of goods.
"The U.K. economy relies on its service sector and that is reliant on free movement of labor, which now is uncertain. He will want to push whatever government succeeded him to work these issues out internally, fast."