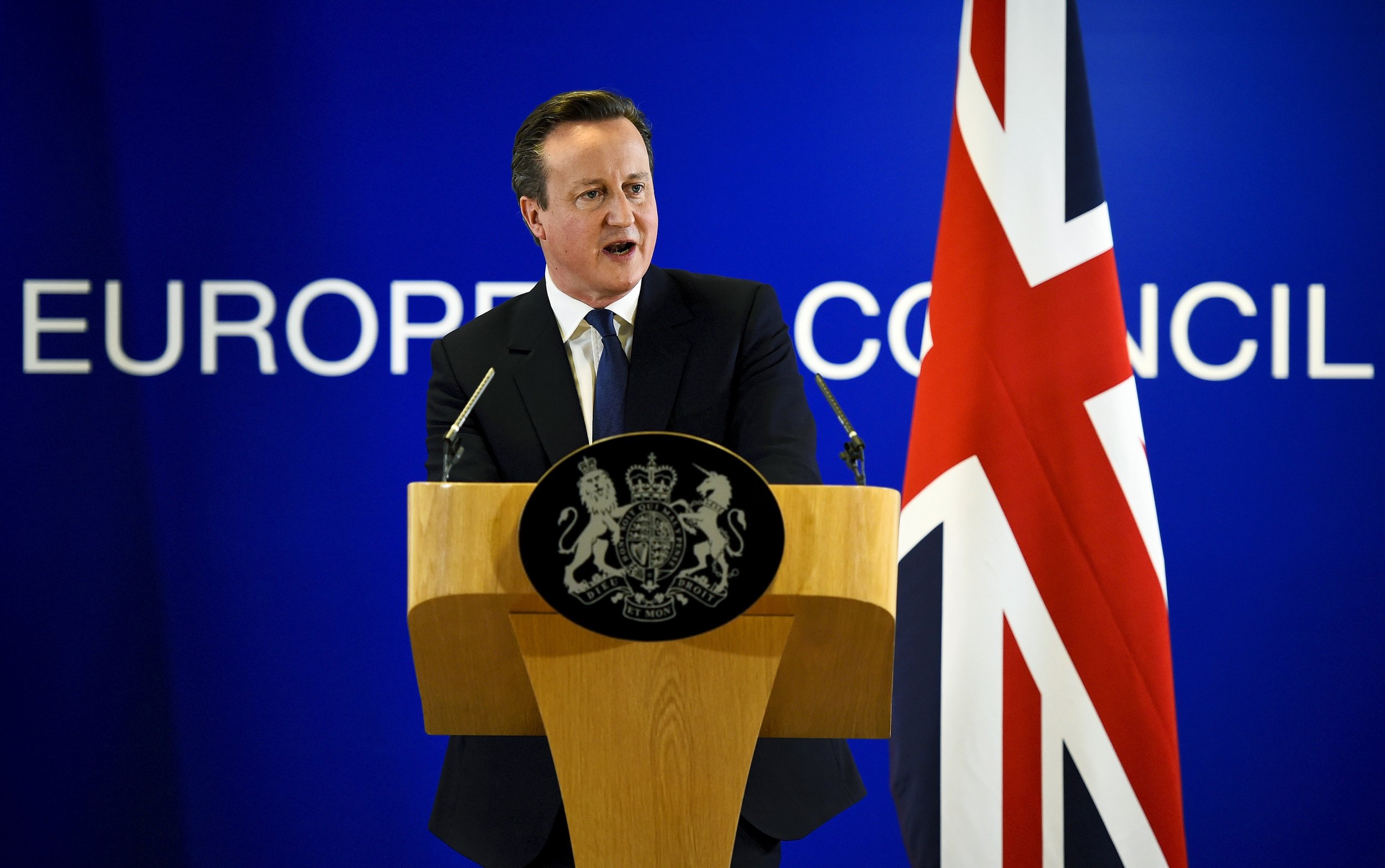 British Prime Minister David Cameron is to invoke the memory of Europe's violent past to make the case for remaining in the European Union.
At a speech in London on Monday, he is expected to say: "Can we be so sure that peace and stability on our continent are assured beyond any shadow of doubt? Is that a risk worth taking? I would never be so rash as to make that assumption."
"The truth is this: what happens in our neighborhood matters to Britain," he will add.
"That was true in 1914, in 1940 and in 1989. Or, you could add 1588, 1704 and 1815... And if things go wrong in Europe, let's not pretend we can be immune from the consequences."
Cameron's speech coincides with the release of a video by the official Remain campaign, where veterans claim that Britain leaving the EU would risk the stability in Europe that they fought to ensure.
One of the veterans, David Meylan, who served in the RAF in World War II, said: "We sacrificed many, many men in both world wars and this was to establish a peaceful and a prosperous union. We can't sacrifice that now."
Arguments over security have been one of the most prominent aspects of the "Brexit" debate ahead of an EU membership referendum scheduled for June 23.
Some of those who favor a "Remain" vote say that leaving would make security co-operation harder and might lead to a dangerous growth in instability. But some of those who want Britain to leave, including former Work and Pensions Secretary Iain Duncan Smith, say that Brexit would allow Britain to keep out dangerous people more easily and give the country more control over how it governs its security services.