Brexit Fears: How Will it Affect the Arts and Fashion Industries?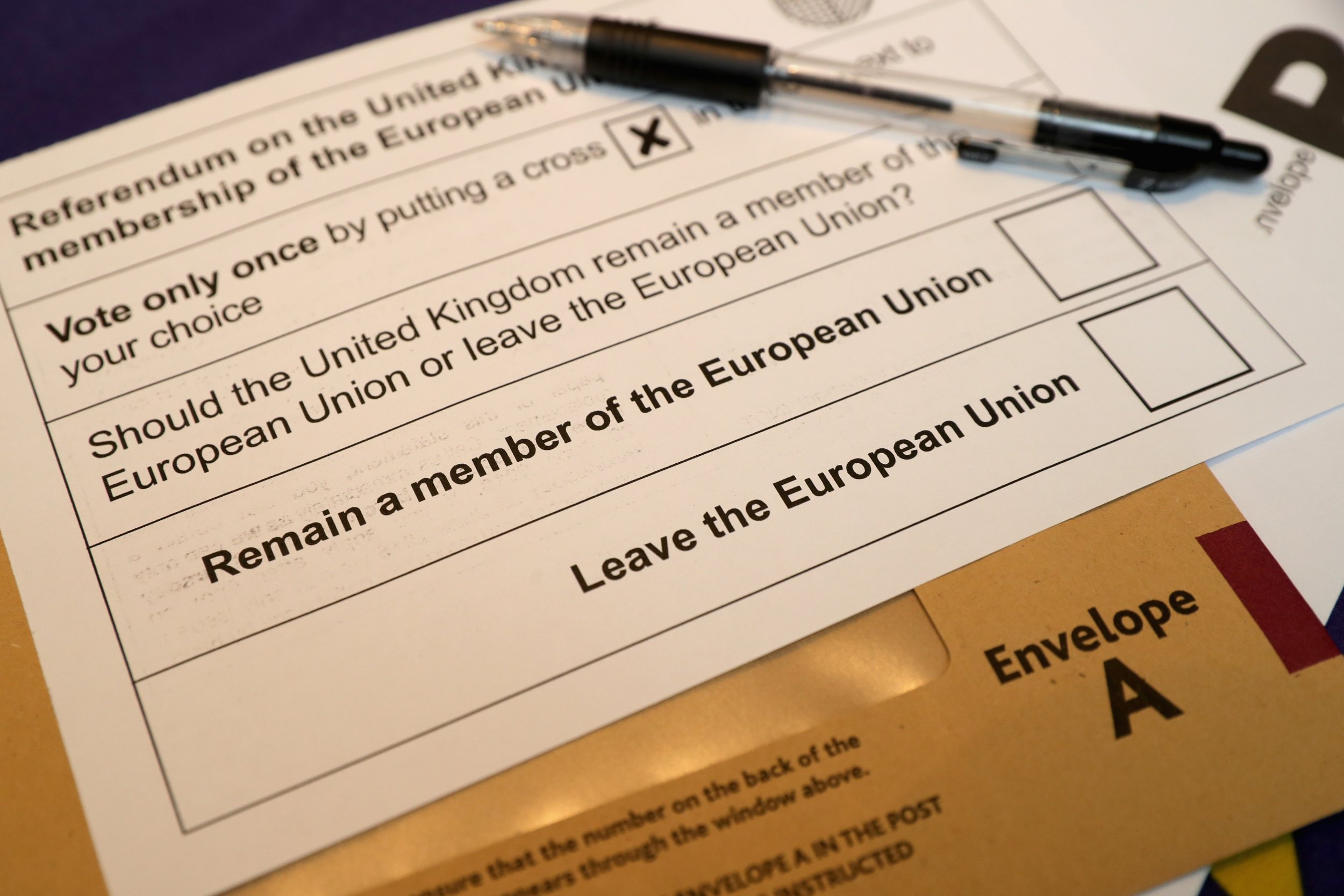 For me it was never a question of, "Should we be in the EU?" As a child I grew up as a de facto member of the EEC and as an adult I was, and still am for the time being, a proud member of the EU.
At no point did I ever see this as a challenge to my Britishness and I never understood the "them against us" undertones that were, and are still, so prevalent during the Brexit debate. Perhaps being black and a child of the 1970s and '80s I have always had a natural protective reaction over anybody labeled "them." Without being able to live in a different skin and make a comparison, I may never know if that's more of an instinct than a reasoned reaction.
As a new small business owner, however, it's all reason. Just before the summer of 2016, and before the Brexit vote, I set up my venture—a publishing company to produce one of what I hope will be a stable of high-end fashion and culture magazines. The idea for my first magazine, THE FALL, came to me around 2009 but at the time the world economy had imploded and in such circumstances the first things to be slashed in media-related industries are the advertising budgets. Ad sales are the lifeblood of any magazine but particularly so at the end of the scale I was seeking to enter. So, I held onto my plans for five or so years until I felt the conditions better suited my ambitions in the market.
I set my business up in May 2016 and on June 23 I voted Remain. I really did think it was inconceivable that the result would even be close. I didn't think isolationist dog whistles would be heard so clearly by so many. Given the near unparalleled levels of rich culture the U.K. has been steeped in, over such a long period of time and from all over the world, I was certain people would easily see why together is better than apart. It was disheartening to find out I was that wrong. Especially since fashion, culture and art are the bedrocks on which THE FALL is built. Being in London means we are at the center of it, granted, but only at the center. That point in the middle is concentrated and exciting but it is far smaller than the rest of the whole and, for my business to grow, I need far more than just the center. Art cannot be ring-fenced.
Fashion and culture is key to what I do. Moreover, there's a reason why it's "the fashion capitals of Europe" (plural). Much of my business takes place in the EU. Fashion shoots happen there starring a whole cast of European creatives for just one shoot. Clothes from European fashion brands and houses have to be called in. Fashion brands and media agencies that are headquartered in the EU have to be engaged, advertising contracts entered into and payments made. As it stands I have no idea at all what Brexit holds for these aspects of my business. In fact, I'm in the increasingly common position of actually knowing less, the more information I hear about it.
My plans for this summer includes expanding the distribution of THE FALL to some of those same fashion capitals I spoke of—Paris, Milan, Berlin—yet I have no idea how Brexit will affect those plans in either the short, medium or long term. In essence, I've started a new business that relies on collaboration and cooperation across borders, both for business and for content. Yet I'm stymied in my expansion plans because no one in the country can make any sort of informed prediction on the shape of the U.K. economy even six months from now, let alone a year or five years. Nor does there seem to be any sort of calculation of how Brexit will affect the EU economies I will be looking to do business with after it happens.
After decades of getting smaller, the world sadly seems to be moving further and further away in every direction. Now I'm left hoping that it doesn't also carry the art and culture I rely on further away. And with it, my business.
André Howard Gayle is founder and editor-in-chief of THE FALL, a luxury biannual fashion and culture magazine. He has worked in the media and entertainment industries for over two decades.