Megan Fox and Brian Austin Green's Relationship History As Couple Splits After 10 Years of Marriage
Brian Austin Green and Megan Fox are separating after 10 years of marriage.
Beverly Hills, 90210 star Green confirmed the news on an episode of his podcast ...with Brian Austin Green Monday.
Green explained that he and Fox grew apart at the end of last year while the Transformers actress, 33, was away shooting a film.
"She said, 'I realized when I was out of the country working alone that I feel more like myself, and I liked myself better during that experience and I think that might be something worth trying for me,'" Green revealed.
Although Green admitted he was "shocked" by the revelation, he said he is thankful for Fox's honesty.
"Neither one of us did anything to each other. She's always been honest with me. I've always been honest with her," he said.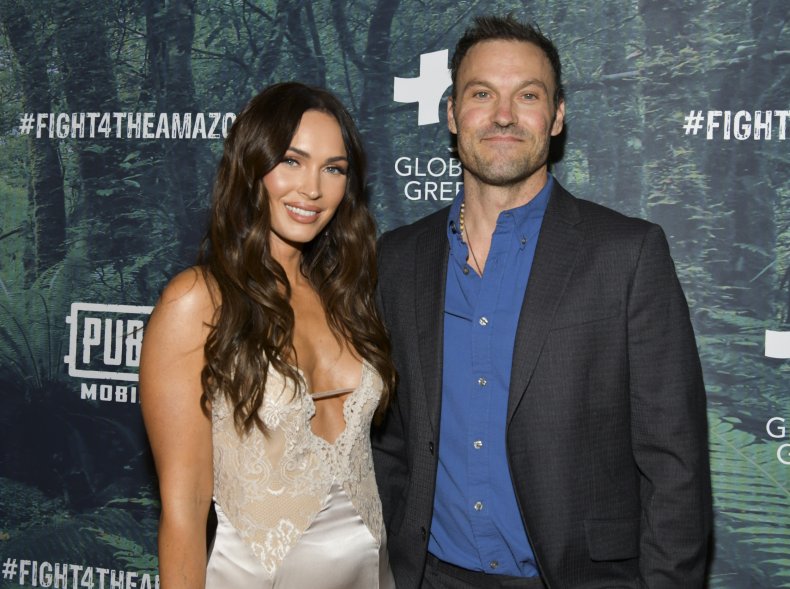 "We've had an amazing relationship. I will always love her. And I know she will always love me, and I know as far as a family, what we have built is really cool and really special."
The couple share three sons, Noah Shannon, 7, Bodhi Ransom, 6, and Journey River, 3.
Fox and Green started dating in 2004 and married in 2010. Fox filed for divorce from Green in 2015, but they later reconciled.
Fox was recently photographed with her co-star Machine Gun Kelly, whose real name is Colson Baker, in Los Angeles where the pair are working on the movie, Midnight in the Switchgrass.
Green also posted a cryptic message to Instagram on Sunday.
Alongside a photo of a butterfly, the Anger Management actor wrote: "Eventually butterflies get bored sitting on a flower for too long. They start feeling smothered. It's a great big world and they want to experience it."
Brian Austin Green and Megan Fox relationship history
2004
Green and Fox started dating in 2004 having first met on the set of Hope & Faith when he was 30 years old and she was 18.
Green was initially hesitant to enter a relationship due to the age difference, according to Fox, who said at the time: "I had to convince him that I was slightly more responsible and well-spoken and had other things to bring to the table besides being 18."
2006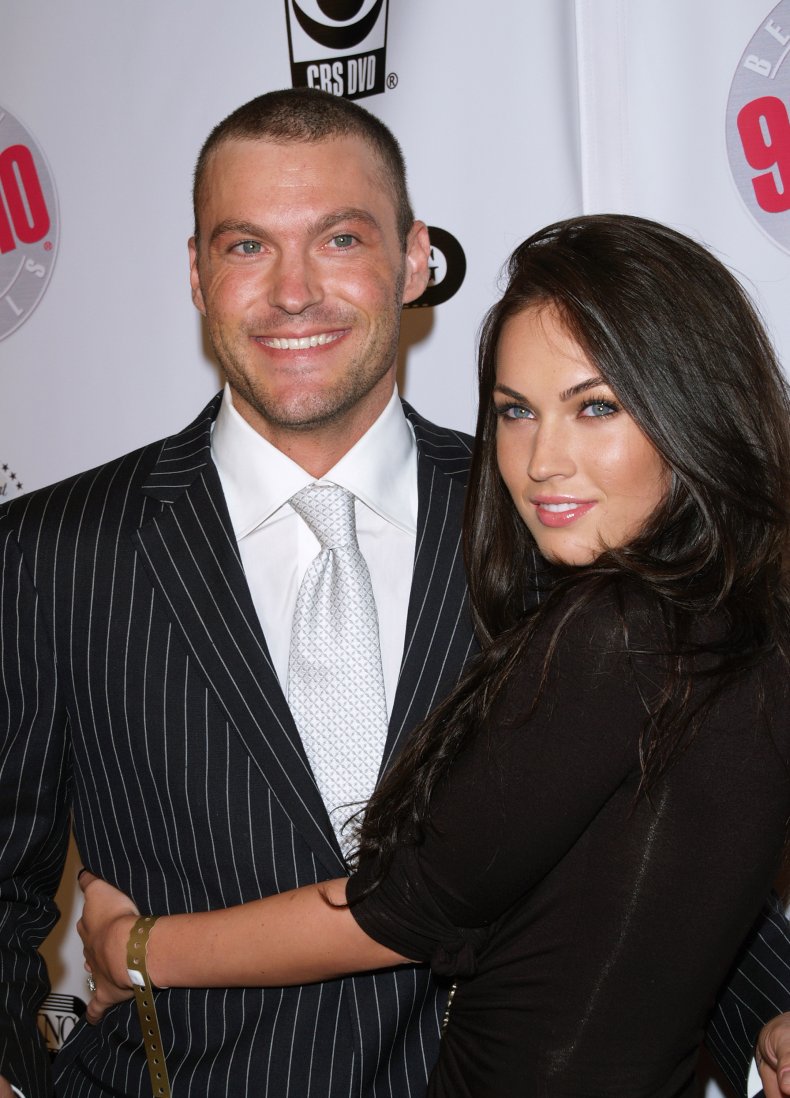 The couple moved in together and got engaged in 2006.
2007
Fox's breakout role came this year when she starred in Transformers alongside Shia LaBeouf.
2008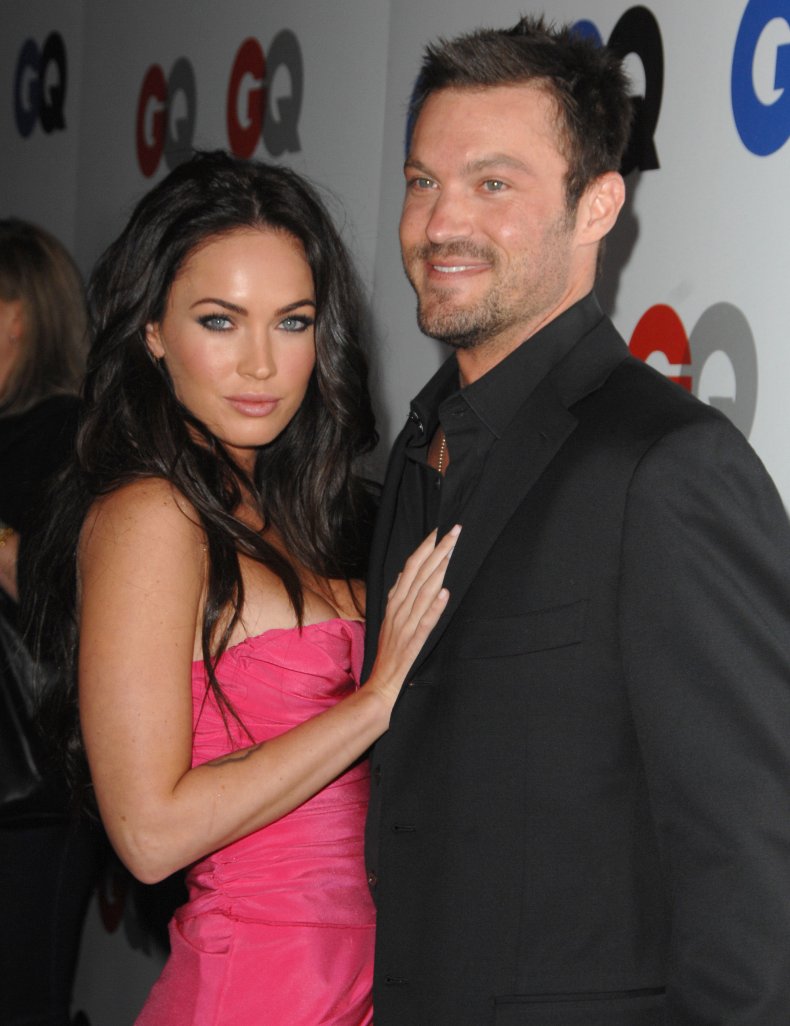 Fox's career took off as she filmed movies Transformers: Revenge of the Fallen and Jennifer's Body.
But Fox's relationship became strained, with Green telling TV Guide: "We have more time away from each other now than we'd like."
2009
Green and Fox broke off their engagement in 2009 but reportedly got back together later in the year.
Fox told Us Weekly in June 2009: "Marriage isn't a realistic goal for someone who is 23."
2010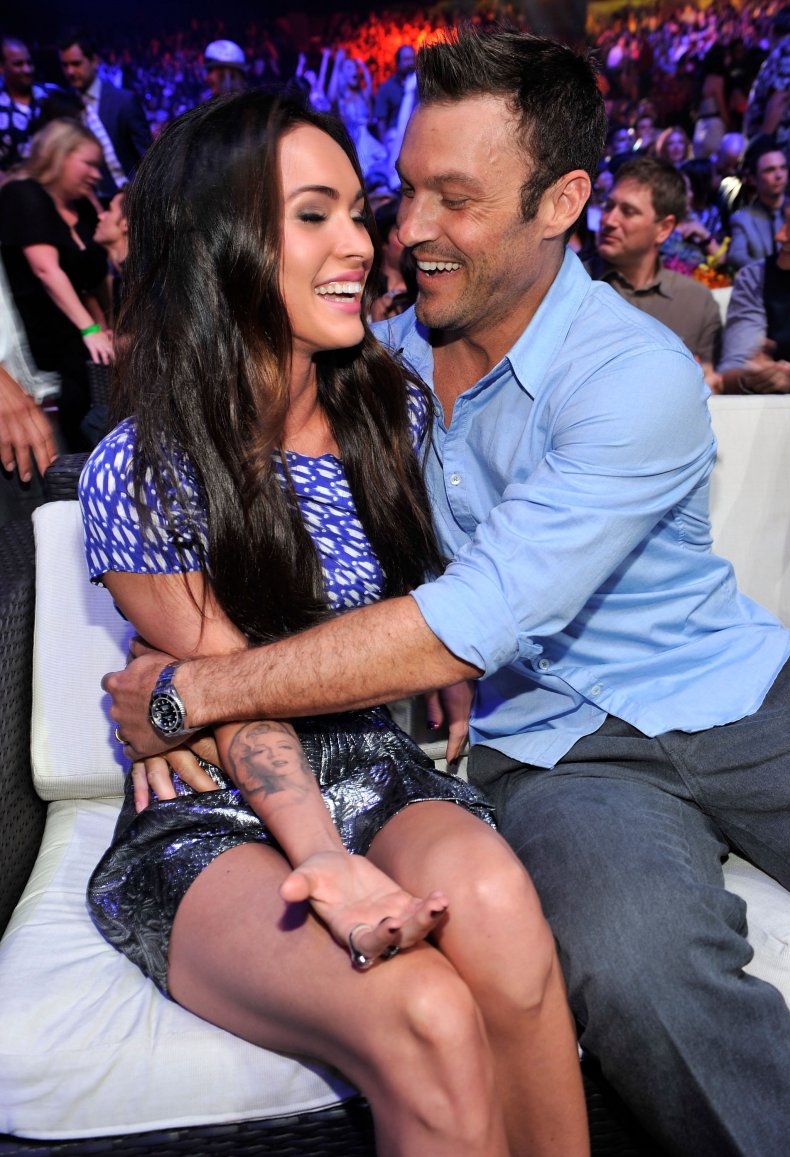 The engagement was back on and it was wedding bells for the pair, who officially tied the knot in a Hawaii ceremony.
2012
Their first son, Noah Shannon Green, was born.
2014
Baby number two, Bodhi Ransom Green, was born.
2015
The couple split after 11 years together and Fox filed for divorce, citing "irreconcilable differences" as the reason.
2016
Green and Fox got back together while she was pregnant with their third son, Journey River Green.
2017
Green opened up about his and Fox's on-off relationship on his podcast, saying: "Marriage is hard. It's work, I think for anyone.
"I think when you get to the point like we have, where you have kids and you've been married for a while and we've been together for a long time ... you just take it day by day."
2019
Fox filed to dismiss their divorce proceedings four years after she initially filed for divorce and three years after they got back together.
2020
Fox was photographed with her co-star Machine Gun Kelly and Green posted his cryptic Instagram post.
Green confirmed the couple's split on his podcast, explaining: "She's been my best friend for 15 years and I don't want to lose that."
He added: "There's this sense of loss of, 'How do I go on with this big part of my life that I've always known and loved and shared changing?' What does that landscape look like? What does that life look like? ... Megan and I talked a lot about it, and it's a big concern for both of us."
As for the photos with Kelly, Green added: "She met this guy, Colson, on set. I've never met him. Megan and I have talked about him. I trust her judgment, she's always had really good judgment."