Brian Cox Says Jeremy Strong's 'Succession' Method Acting 'Worries' Him
Brian Cox has shared his concerns for Jeremy Strong's wellbeing when it comes to his Succession co-star's intense method acting.
The two men are co-stars on one of the biggest show's in the world right now and, similarly to the differing morals and dynamics of their characters, Cox and Strong have very different approaches to getting into character.
Strong, who plays Kendall Roy in the award-winning drama, has been celebrated for his intoxicating portrayal of the character who is simultaneously filled with nervous uncertainty and brash bravado.
The 42-year-old was this week the subject of an expansive profile by The New Yorker, which detailed his deliberate immersion into the character—often to the annoyance of his co-stars and crew members.
"I don't know how popular the way I work is amongst our troupe," Strong admitted.
Cox expresses an almost fatherly concern for his on-screen son, and shares a healthy reservation about method acting in general—he himself coming from a completely different background as a classically trained actor from Scotland.
"The result that Jeremy gets is always pretty tremendous," Cox said. "I just worry about what he does to himself. I worry about the crises he puts himself through in order to prepare."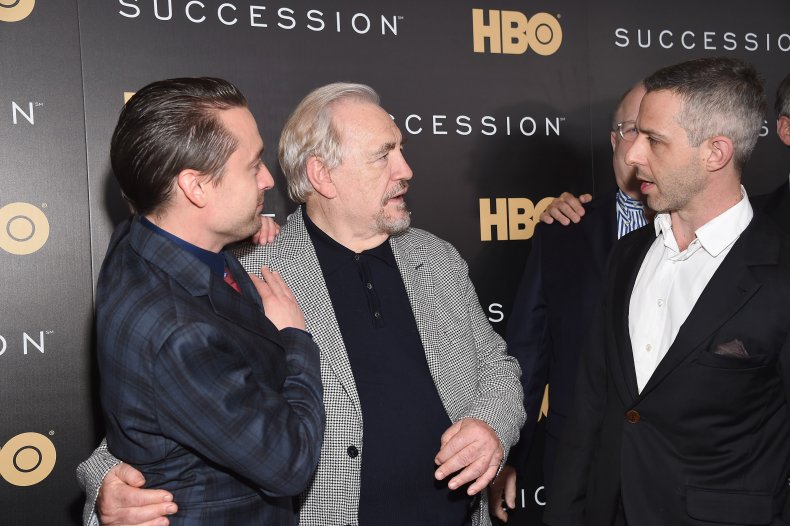 He added: "Actors are funny creatures. I've worked with intense actors before. It's a particularly American disease, I think, this inability to separate yourself off while you're doing the job."
Meanwhile, Kieran Culkin who plays Strong's wise-cracking younger bother Roman Roy said: "It's hard for me to actually describe his process, because I don't really see it. He puts himself in a bubble."
Later in the profile, Cox expressed his concern for his co-star once again in relation to an incident in which Strong caused himself injury while filming a scene that was later cut.
"I jumped off a stage, thinking I could fly, but it turns out I can't," he explained. "It made sense in the moment, though."
The injury was caused by Strong leaping "off a five-foot-high platform and landed in hard Gucci shoes, impacting his femur and his tibia."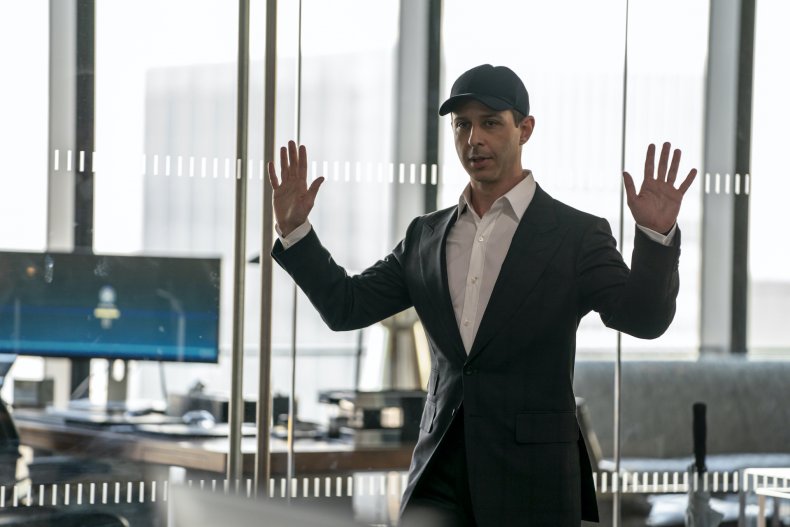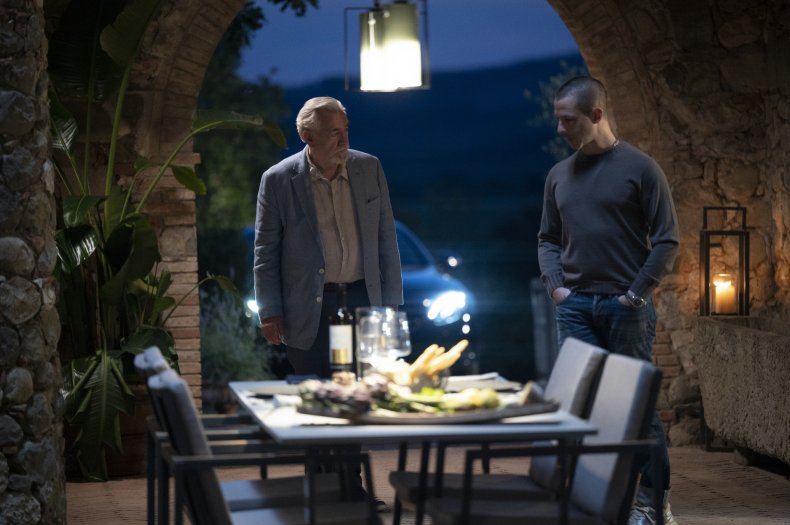 It is also noted that in season one, he fractured his left foot running in Tom Ford dress shoes.
"It's the cost to himself that worries me," Cox added. "I just feel that he just has to be kinder to himself, and therefore has to be a bit kinder to everybody else."
Later in the profile, Strong, reflecting on his all-or-nothing approach to his work, tells The New Yorker: "I don't know if I even believe in balance. I believe in extremity."
Succession airs on Sunday nights on HBO.