Brian Cox Says 'Rust' Shooting 'Tragic' For Friend Alec Baldwin
Succession star Brian Cox has spoken out about the "truly tragic" shooting on the set of western movie Rust involving his friend, Alec Baldwin.
Rust star and producer Baldwin discharged a gun—which he was unaware contained live rounds—on the New Mexico set of the film on October 21, leading to the death of cinematographer Halyna Hutchins and injury of director Joel Souza.
According to a search warrant affidavit, Baldwin was handed the gun by assistant director Dave Halls, who shouted "cold gun," indicating to those on the set that that prop did not contain any live rounds.
Hannah Gutierrez-Reed, the armorer on Rust, has since said in a statement via her attorneys that she had "no idea" where the live ammunition on the film set came from.
With the police investigation ongoing, Cox has said that his "heart completely goes out to" Baldwin as he deals with the aftermath of the tragic accident.
Making an appearance on British TV show This Morning on Monday, Cox said: "In this situation, I can't imagine for the young woman who had the most promising career, and apparently she was a rather promising cinematographer, it is truly, truly tragic. But it's also tragic for Alec."
Looking at Baldwin's family with his wife, Hilaria Baldwin, Cox said that "in the last 10 years he's had about five kids and he's got a very happy life, finally. He's an interesting, Alec. Really smart man, very smart. But he's had a tough time.
"And, of course, 30 Rock was a great renaissance for him. But for this to happen, my heart completely goes out to him."
Addressing how the incident could affect the use of guns on film sets in the future, Cox said: "I've used weapons a lot in movies, and they're always very sharp on what you do and the whole protocol.
"They show you the gun, they show you the revolver and they show you the blanks. I don't know what happened. And I think it's gonna take a while to find out what happened.
"I mean I know there were problems with the crew, but apparently it was also a very happy crew, but there were some elements in it."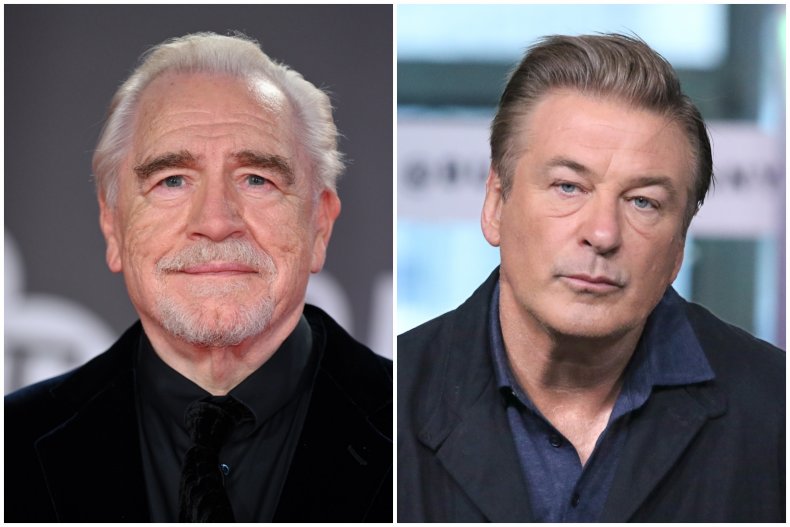 Discussing his own experience with guns on sets, Cox revealed how he once accidentally fired a gun and "burned the end" another man's nose, adding: "It was horrific, but it was also kind of farcical as well. It was OK and it was a minor blank."
Given that Rust was an independent film, Cox expressed fears during his interview that the tragic incident will affect smaller-scale movies.
"One of the things I feel strongly about is the independent films," he said. "Independent films don't have the same lavishness surrounding them as a studio picture has. So they're trying to get by and maybe shortcuts had come, but I think there were other reasons."
On Saturday, Baldwin spoke on camera for the first time about the accidental shooting, telling members of the media who had been following him in Manchester, Vermont, that Hutchins was "my friend."
"We were a very, very well-oiled crew, shooting a film together and then this horrible event happened," Baldwin said, as his wife filmed the conversation.
"I have been told multiple times, 'Don't make any comments about the ongoing investigation', and I can't," he added, before asking the group: "What other questions do you have other than that?"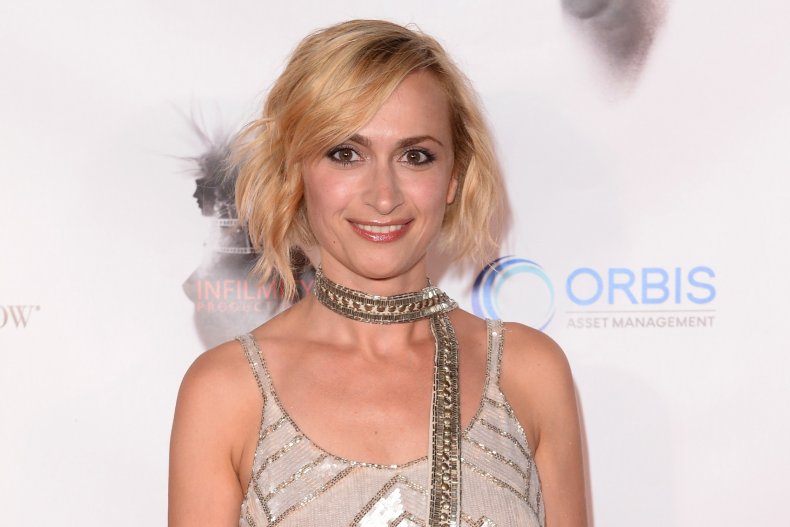 "We are eagerly waiting for the sheriff's department to tell us what the investigation has yielded," said Baldwin, who described Hutchins' husband, Matthew Hutchins, of being "overwhelmed with grief."
While Baldwin said he "couldn't answer" the question on whether he would work on another film set that uses firearms, he said: "I do know that an ongoing effort to limit the use of firearms on set is something I am extremely interested in.
"How many bullets have gone off on film sets and TV shows in the last 75 years? This is America. Billions? And nearly all of it without incident.
"We have to realize when it does go wrong... some new measures have to take place. It's urgent that you understand I'm not an expert in this field.
"So whatever other people decide is the best way to go in terms of protecting people's safety on film sets, I'm all in favor of and I will cooperate with that in any way that I can."
Production on Rust was halted after the shooting, and Baldwin said on Saturday that he doubted the project would ever be completed.