We Build the Wall co-founder Brian Kolfage has been indicted in a second state after failing to report hundreds of thousands of dollars.
This week, Kolfage was indicted by a federal grand jury in Pensacola, Florida, for filing a false tax return and fraud, according to court records.
The disabled Air Force veteran faced another federal fraud indictment last year in New York, where a grand jury accused him, co-founder Steve Bannon and two others, Andrew Badolato and Timothy Shea, of defunding donors of We Build the Wall, a private campaign raising money for a U.S.-Mexico border wall.
Although Bannon, a former White House strategist, was pardoned by then-President Donald Trump on his last day in office, the New York case remains ongoing against the other three defendants. Bannon was not charged in the Florida tax case, which was unsealed on Thursday.
In the new indictment, prosecutors said Kolfage failed to report hundreds of thousands of dollars he received from the campaign that raised $25 million to support Trump's 2016 pledge.
"The hundreds of thousands of dollars were deposited into a personal bank account Brian G. Kolfage maintained at Pentagon Federal Credit Union," the court document reads. "Oftentimes, the deposits were obscured by passing through multiple organizations, corporations, entities, and persons before being deposited into the personal bank account Brian G. Kolfage maintained."
The Pentagon Federal Credit Union typically represents members of the U.S. military. Kolfage lost both arms and a leg in the Iraq War.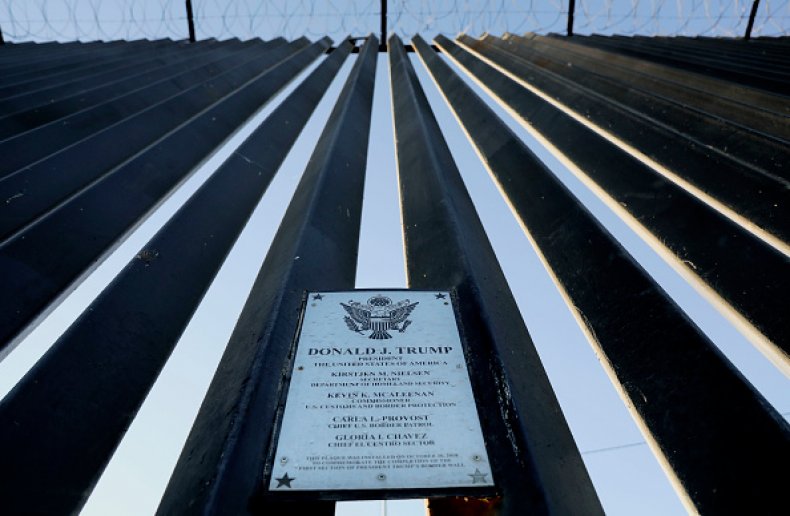 The co-founder is also accused of filing a false 2019 tax return that listed a total income of $63,574 and a total tax of $4,173, when he knew the real amount was "materially in excess of that amount."
"The United States relies on the payment of taxes to defend our country and maintain its operations," acting United States Attorney for the Norther District of Florida Jason Coody said in a Thursday statement. "We will investigate and prosecute those who falsely misrepresent their income—whether by traditional evasion or failing to disclose charitable contributions diverted to their personal gain."
Kolfage is scheduled to appear in federal court on May 27. If convicted, he faces up to 20 years in prison.
Prosecutors in New York said Kolfage and the other defendants began seeking ways to launder the money from We Build the Wall shortly after launching the charity.
Kolfage and others from the nonprofit said they were not accepting money from the project, but he has been accused of taking more than $350,000 for himself, according to New York prosecutors. The money was allegedly spent on home renovations, a boat, a luxury SUV, a golf cart, jewelry, plastic surgery and existing credit card debt. Kolfage has pleaded not guilty.
Bannon also allegedly took hundreds of thousands of dollars for personal expenses. The four defendants are accused of making massive payments to contractors who then sent some of the money back to them and some of it to a shell company.
We Build the Wall donations resulted in a total of roughly five miles of a border wall between two different spots in Texas and New Mexico.