Brian Laundrie Confirmed Dead, Remains Found Weeks After Search Began
The remains found near the Carlton reserve belong to Brian Laundrie, a missing 23-year-old wanted in connection with the murder of his fiancée, Gabby Petito.
Law enforcement had been searching for Laundrie since his parents, Chris and Roberta, reported him missing on September 17. His disappearance came days before Gabby's remains were found in Wyoming, where the couple had been visiting during a months-long trip cross country that they documented on social media.
A large-scale manhunt for Laundrie yielded minimal results until Wednesday when his parents joined the search. During a search of the Myakkahatchee Creek Environmental Park, the couple, along with law enforcement, found a backpack and notepad belonging to Laundrie. Human remains were later found near Laundrie's belongings and on Thursday, officials confirmed the remains were linked to the 23-year-old.
The FBI Denver confirmed in a release that dental records matched those of Brian, adding that they were "grateful" for the work of every agency involved with the search.
The Carlton Reserve and nearby area became a central focus point in the search for Brian, as it's the last place he was believed to have gone. His parents told police he embarked on a camping trip at the reserve days before they reported him missing.
Despite repeated searches of the area, nothing was found until Brian's parents headed to the area, sparking increased suspicion of their potential involvement. However, officials noted that the area had been underwater until recently, accounting for why nothing was found earlier in the search.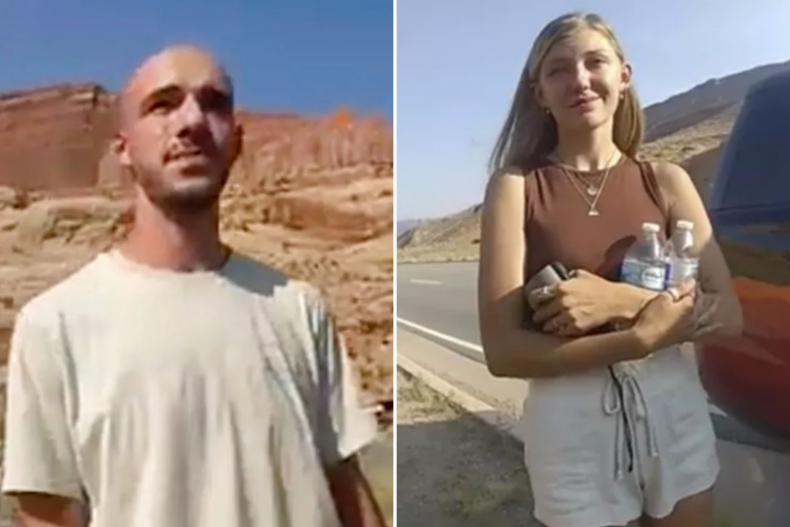 Brian, Chris and Roberta's silence during the ordeal also fueled suspicions about the family, but Steven Bertolino, the family's attorney, said they were only acting under his orders. He told CNN he instructed them not to speak to authorities, allowing him to act as the intermediary and reminded the public of their constitutional right to remain silent.
Petito's family raised the alarm about their daughter's disappearance in mid-September, days before Brian left for the camping trip in the Carlton Reserve. The couple had been traveling together in a van, but when Laundrie returned home to Florida on September 1, he did so without his 21-year-old fiancée.
Soon after Brian returned home, the Laundries went on a camping trip at Fort De Soto. His sister, Cassie, who's the only family member to speak out publicly about the case, said she went for one day and there was nothing out of the ordinary. She also said the topic of Gabby didn't come up during the family trip.
The last time Petito's family heard from Gabby was at the end of August, when her mother received a text message that she doesn't believe her daughter authored. Even if the two got into an argument and Brian left Gabby behind, her father, Joseph Petito, can't understand why he wouldn't contact her family to let them know what happened so they could bring her home.
Petito's body was found on September 19 in the Bridgerton National Forest in Wyoming and a coroner later confirmed that her death was a homicide, caused by strangulation. The coroner pegged her death to three or four weeks before she was found.
Along with being a person of interest in Petito's death, Laundrie was wanted for allegedly using a debit card and personal identification number to access a bank account he wasn't authorized to use.