Steven Bertolino, the lawyer for the family of Brian Laundrie, who is a person of interest in the investigation into the disappearance of Gabby Petito, has been criticized for his role in the case.
Several users took to the crowd-sourced review platform Yelp! to take aim at Bertolino for representing the family of Laundrie, who has been missing since September 14.
Laundrie's fiancée Petito was reported missing on September 11, 10 days after he returned home from a road trip without her. A body that investigators believe to be Petito's, was found on Sunday in Wyoming's Grand Teton National Park.
Petito's father, Joseph Petito, has said he thought Laundrie was involved in her disappearance and accused his parents of being "complicit" in what happened to his daughter.
Last week, North Port Police Chief Todd Garrison made a direct appeal to Laundrie's lawyer, tweeting on September 15, "Mr. Steven Bertolino, esq. the @NorthPortPolice needs your help in finding Gabby Petito."
Laundrie was officially named a person of interest in his fianceé's disappearance and local police said last week he had not cooperated with authorities. However, Laundrie has not been charged and is not suspected of any crime at this point.
Bertolino said last week in a statement that his client would not be speaking to police because "intimate partners are often the first person law enforcement focuses their attention on in cases like this."
He said that the warning that any statement made "will be used against you is true, regardless of whether my client had anything to do with Ms Petito's disappearance."
"As such, on the advice of counsel Mr Laundrie is not speaking on this matter," he added.
Some anonymous users of Yelp!, which does not provide an official assessment by his industry of his abilities, took aim at the New York lawyer and referred to the apparent lack of information provided by his client's family.
One user wrote, "may your karma own you. You are disgusting." Another said: "Silence is reprehensible. Two people left on a trip and one person returned."
Other users also took a dim view of Bertolino, who was given a one-star rating. "You could have chosen morality and justice over letter of the law and been a hero but now you have to live with this hell on your conscience forever," wrote one.
Another took aim at him for "advising a person not to co-operate with police who're searching for a missing girl." One simply wrote: "Where is Gabby Petito??"
However, he did get backing on another review website. In one Google review, a user called him "a good defense lawyer who advises his clients not to give up their 5th amendment right as guaranteed by the constitution."
Another wrote on the same website: "This man is just doing his job. The same exact job every single defense attorney out there does.
Newsweek has contacted Bertolino for comment.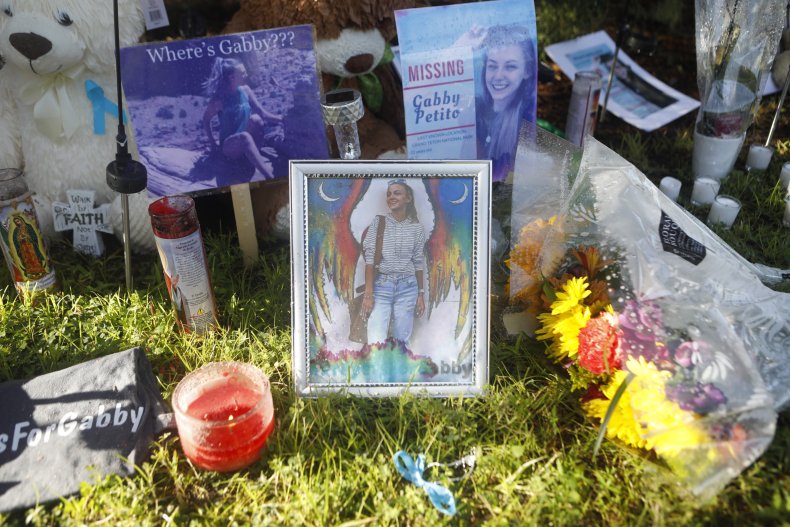 Bertolino has been practicing law in Long Island since 1994 after earning his Juris Doctor from Hofstra Law, according to his website. It says he has handled a range of cases and has "a diverse knowledge of many areas of law" which include real estate, business, commercial litigation and criminal cases.
His Yelp! profile states he had been representing clients and their families for the last 25 years on "various misdemeanor and felony issues under the penal law."
Meanwhile, Bertolino canceled a press conference that had been scheduled for 1 p.m. in Long Island on Tuesday after he spoke with the FBI, although he gave no details on the cancelation or his conversation with the agency, News 12 reported.
The outlet also reported that Bertolino had said there was no further information on Laundrie's whereabouts.