Brian Laundrie Lawyer Says Claims His Remains Were Planted Are 'Ludicrous'
Brian Laundrie's family lawyer Steven Bertolino has hit out at suggestions his clients planted their son's remains and personal items, describing the claims as "maddening," "ludicrous" and "bulls**t."
The attorney pushed back against the unsubstantiated claims Brian Laundire's parents attempted to pervert the course of justice in an explosive 20-minute interview with NewsNation Prime.
Bertolino, whom Newsweek has contacted for a comment, said: "Do you really think the laundries had skeletal remains of their son, you know, in a plastic bag and brought them to present to the [Carlton Reserve]?"
"Do you realize how ludicrous that is, how aggravating, how maddening it is to even hear those things?"
And he later described the possibility the Laundries planted Brian's remains and belongings in the reserve as "bulls**t"
Brian Laundrie's remains were found on Wednesday, October 20 during a search of the Myakkahatchee Creek Environmental Park, in Sarasota County, Florida.
Authorities had been searching for Brian Laundrie since his parents, Chris and Roberta, reported him missing on September 17.
The 23-year-old's disappearance occurred just days before his girlfriend Gabby Petito's remains were discovered in Wyoming, where the pair had visited during a cross-country road trip.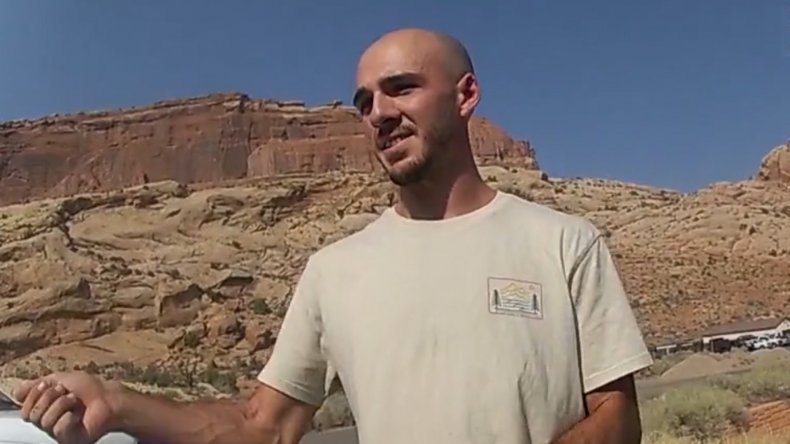 In addition to being identified as a "person of interest" in Petito's death, Brian Laundrie was wanted by cops for using Petito's debit card to access her bank account.
Brian Laundrie's family has been under intense scrutiny in the media during the manhunt, with his parents Chris and Roberta's silence criticized by some onlookers.
In response to a question asking how his clients were doing, the lawyer added the family were devastated during the NewsNation interview.
Bertolino said: "I have been using the word 'distraught' for the last couple of days and they are extremely upset.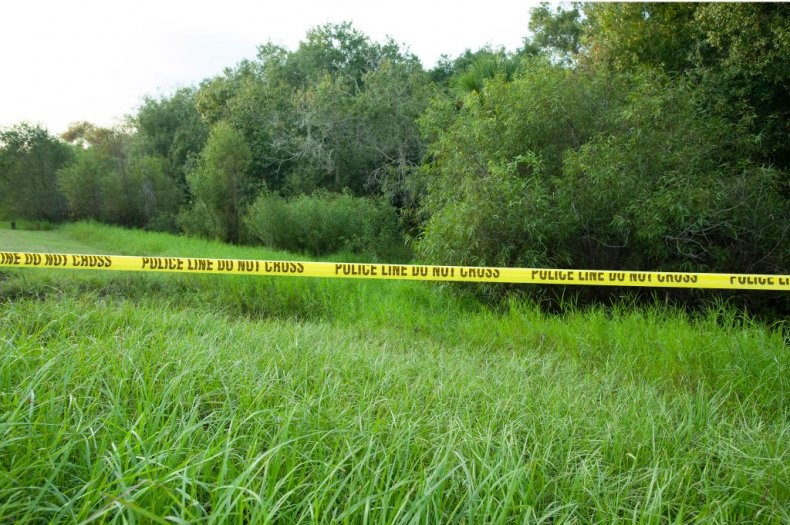 "And for some unknown reason, there are still people outside their home, yelling and screaming, causing a ruckus, which for any parent who has recently lost their child, should not have to deal with that."
When pressed as to why the Laundrie family decided to hire a lawyer, he said: "You used the term 'lawyer up.' I have been a friend of [Brian Laundrie's father] Chris for 25 years and when I got a phone call from Chris, advising he was getting in contact with law enforcement, he asked me if I could assist him and, of course, I was glad to do so."
Steven Bertolino also confirmed he last spoke to Brian Laundrie on September 12 and 13, but refused to share information about what was said during the conversation, citing attorney-client privilege.
He said: "Any conversation I had with Brian Laundrie is privileged. I can tell you Chris and Roberta had been worried about Brian Laundrie since he went for a hike on that Monday and from there, there has been a lot of speculation, a lot of accusations.
"A lot of news outlets have proliferated ... that misinformation and I firmly believe that is why that these protestors are out there, because this has just become a circus, for which there was no need."
He also took aim at how the media reported the case, which has gripped the nation for weeks.
Interrupting a question to clarify a point Bertolino said: "Only yesterday, Fox News had an anchor and pundits on the air setting forth how the Laundrie parents and myself were communicating with burner phones with Brian after the last several weeks."
Former FBI agent Jennifer Coffindaffer, who has been closely monitoring developments in the case, remains convinced Brain Laundrie was responsible for the killing of Gabby Petito.
She told Newsweek: "For weeks, law enforcement and the public were engrossed in finding the man suspected of the horrific crime, but despite all efforts, the man, her partner, remained 'at large'...
"Or so it was thought; the reality was Brian Laundrie laid deep below an alligator-infested, murky swamp, dead, presumably of his own hand, unwilling to answer for his crime.
"Neither drones, dogs or man could find Brian Laundrie in the end. It was an unlikely plot twist that led Laundrie's parents to hunt for and ultimately lead authorities to Brian Laundrie's remains.
"Gabby, you remain the center of the story and the domestic violence awareness you shined a light on will likely help thousands of women to escape their abusers' controlling hand.
"We shall await the FBI's official conclusions concerning her murder, but for all of entrenched in this case, we know Brian Laundrie, it was you."