Brian Laundrie Was Likely Already Dead When Mother Was Mistaken for Him: Police
The spokesperson for the North Port, Florida Police Department said on Tuesday that it is likely Brian Laundrie was already deceased when the department accidentally confused him for his mother in early September.
On Monday, North Port Police Department Public Information Officer Josh Taylor admitted that the department mistook Laundrie for his mother, Roberta on September 15 after she returned in his Ford Mustang from Florida's Carlton Reserve.
"I believe it was it was his mom who was wearing a baseball cap," Taylor told WINK News in Florida. "They had returned from the park with that Mustang. So who does that? Right? Like, if you think your son's missing since Tuesday, you're going to bring his car back to the home. So it didn't make sense that anyone would do that if he wasn't there. So the individual getting out with a baseball cap we thought was Brian."
On Tuesday, Taylor spoke with WFLA's Allyson Henning and said that "other than confusion," the misidentification "likely changed nothing."
"There is a very good possibility that Brian was already deceased," Taylor said while speaking to WFLA. "He still needed to be found."
Taylor made similar comments to Newsweek saying that he believed it's "a good possibility," that Laundrie was deceased at the time, but noted that it's "Not definitive."
Taylor also told the local news station that the department's mistake in identification "was a direct result of a lack of cooperation from the family early on in this investigation."
Prior to Taylor's admittance on Monday, Brian Entin of NewsNationNow reported that the North Port Police Department installed surveillance cameras near the Laundrie's home and in neighbor's yards. The installation of the cameras was confirmed by police, Entin reported.
The cameras were installed by the police department after Laundrie's fiancée, Gabby Petito was first reported missing on September 11. Petito went missing while on a road trip with Laundrie and her remains were eventually found in Wyoming's Grand Teton National Park. The Teton County Coroner ruled that Petito died by manual strangulation.
While Laundrie was not accused of killing Petito, he was a person of interest in her death and disappearance. On September 1, Laundrie returned to his parent's home in North Port without Petito. On September 13 he went for a hike in Florida's Carlton Reserve and never returned.
Despite searching the reserve for over a month, Laundrie's remains were not found until October 20 when his parents joined the search to assist law enforcement. Some of his belongings were also found in the reserve including a notebook that law enforcement said is salvageable.
The Laundrie family attorney, Steven Bertolino, initially told FBI officials that Brian went for a hike on September 13 and didn't return home. A missing persons report wasn't filed until September 17 and the North Port Police said on Monday that "When the family reported him on Friday. That was certainly news to us that they had not seen him."
In response to the recent remarks by Taylor, Bertolino said in a statement sent to WFLA's J.B. Biunno that he agreed that "Brian may have already been deceased when NPPD realized that they 'lost track' of him."
"However you can't blame the family because the police didn't know enough to follow someone they were obviously surveilling," the statement added.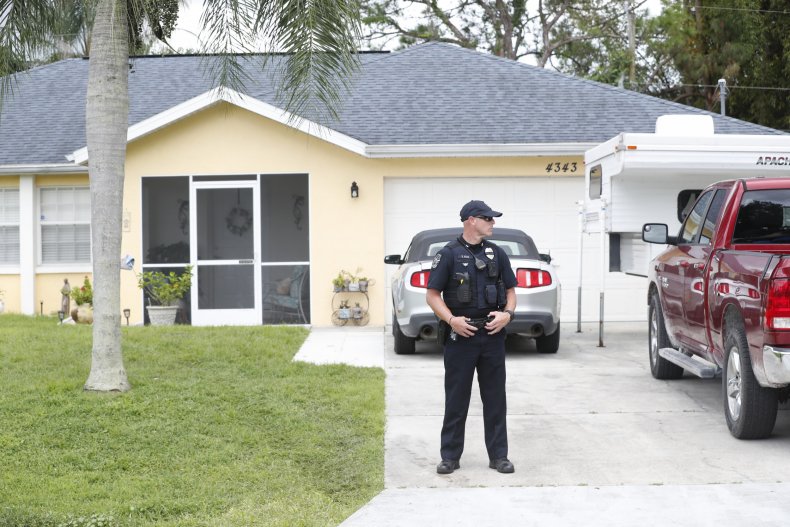 Updated 10/26/2021, 2:53 p.m. ET: This story has been updated with comments from Laundrie family attorney Steven Bertolino.