Brian Laundrie Search Intensifies in Carlton Reserve Using Drone
The search for Brian Laundrie at the Carlton Reserve in Florida seems to have intensified in its third week, after a large drone was seen being used by authorities in the area.
After several days of more scaled-back efforts, WFLA spotted several unmarked law enforcement vehicles heading into the nature reserve around 10:30 a.m. on Wednesday.
Authorities have been looking for Laundrie, the sole person of interest in the death of his 22-year-old fiancée Gabby Petito, after his parents reported him missing on September 17.
On September 19, remains matching the description of Petito were found in Teton County, Wyoming, where she was last seen alive on a cross-country road trip with Laundrie. Three days later, Teton County Coroner Dr. Brent Blue confirmed the remains were Petito's and determined her death as a homicide. However, the case is still pending final autopsy reports and the FBI has chosen not to share the cause of death at this time.
Laundrie's family initially told police that he was last seen going for a hike at the reserve on September 14, but have said in a statement through their attorney that Laundrie left their home on September 13.
"The Laundries were basing the date Brian left on their recollection of certain events," attorney Steven Bertolino said. "Upon further communication with the FBI and confirmation of the Mustang being at the Laundrie residence on Wednesday, Sept. 15, we now believe the day Brian left to hike in the preserve was Monday, Sept. 13."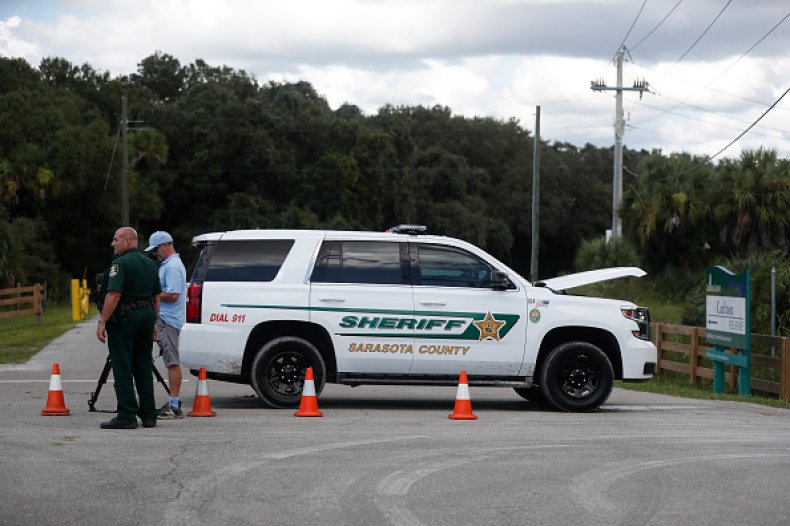 His family has come under increasing scrutiny as the search for him continues, with some questioning the changing accounts of their last encounter with Laundrie.
In an interview with Good Morning America, which aired Tuesday, Laundrie's sister Cassie said the last time she saw or spoke with her brother was September 6. She had earlier stated that September 1, when Laundrie returned to Florida, was the last time she saw him.
On Tuesday, Cassie said she doesn't know where her brother is and that she would "turn him in" if she did, adding: "I want answers just as much as everybody else."
Reality TV personality Dog the Bounty Hunter, whose real name is Duane Chapman, has also joined the nationwide search for Laundrie.
Chapman, who has received nearly 3,000 tips on the case, is now turning his search towards the Tennessee and North Carolina border after a tip said Laundrie was seen near the Appalachian Trail on Saturday.
Updated 2:04 PM ET, with additional information.