Brian Laundrie's Parents Are Revealing Big Clue He's Still Alive, Petito Family Says
Gabby Petito's parents used an emotional interview with Australian TV show 60 Minutes to criticize both Brian Laundrie and his family's response to his disappearance.
Petito was last seen alive in Wyoming's Grand Teton National Park, on a cross-country road trip with Laundrie on August 25.
She was found dead in Grand Teton National Park on September 19. Wyoming's Bridger-Teton National Forest, in a death later ruled as a homicide.
Police have named Laundrie as a person of interest in the case and the FBI has issued a warrant against him, charging him with fraudulently using Petito's debit card after her death.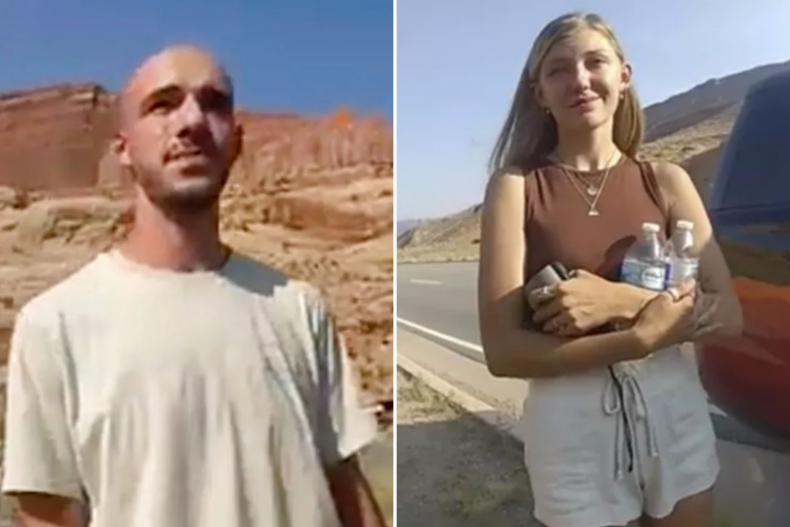 Petito's family has now criticized Laundrie's parents for what they consider a failure to fully cooperate with the case.
Her mother, Nichole Schmidt, said: "They know most of the information, I don't know why they're doing this to us. I feel like we need to just know, at this point."
This is thought to refer to claims the Laundrie family has provided insufficient information about the fugitive, feeding accusations Brian Laundrie may have received assistance with his disappearance.
Her father Joe Petito said: "If they do know something and they're withholding that and they don't want to let us know, it's cruel."
His mother added: "Their actions don't show that their son is missing. It shows that they're just comfortable and they probably know where he is."
The parents are even less equivocal in the criticism of Brian Laundrie, described by Schmidt as "a coward."
She added in the interview scheduled for broadcast on October 17: "This was evil. She was taken at somebody else's hand."
Chris Laundrie was last week asked to join law enforcement in the search for his son, which entered its third week.
Laundrie attorney Steven Bertolino said in a statement: "Chris was asked to point out any favorite trails or spots that Brian may have used in the preserve.
"Although Chris and Roberta Laundrie provided this information verbally three weeks ago it is now thought that on-site assistance may be better."
The news of the deep divide between the families at the center of this case coincides with fresh criticism about how the search has been conducted.
Bertolino has accused Dog the Bounty Hunter of only becoming involved in the hunt to feed his ego.
Bertolino told TMZ: "Dusty relics like that Dog and [fellow TV personality] John Walsh need a tragic situation like this so they can clear the cobwebs off their names and give their publicity-hungry egos some food."
And a top forensic artist has outlined how Laundrie's appearance may have been altered by his ordeal, potentially helping him evade authorities.
Lois Gibson, whose work has helped identify hundreds of criminals, told Newsnation's Banfield talk show: "I've been working cases for 39 years and he is going to get a lot of sun, he's gonna lose weight.
"I don't care how much money he has. If you're on the run... it's hard to eat, it degrades your life."