Brian Laundrie's Survival in Doubt As Search Enters Fourth Week
Brian Laundrie remains a "person of interest" concerning the killing of his former fiancé Gabby Petito, with authorities paying particular attention to a 25,000-acre nature reserve.
But as the process of combing through Florida's Carlton Reserve stretches into weeks, experts have now questioned whether Laundrie could survive in an environment described by North Port Police Department in a Facebook post as "vast and unforgiving".
Byron Kerns of the Itchatad Outdoors Survival School, Georgia, suggests that while no one really knows how well Laundrie can adapt, he suspects a "mediocre survivalist" would not survive for long.
He told Newsweek: "It would depend on what skills he does know; and, we don't really know what he knows. I would imagine not much—maybe what he's seen and remembered on reality survival TV.
"In survival there is the Rule of 3's: three minutes air, three days water, three weeks food. He definitely could be quite hungry. Water—plenty in Carlton—but needs to be disinfected.
"If he drinks water without disinfecting, a few days later he will experience amoebic dysentery—the s****, throwing up, weaker than a kitten, not fun.
"In the evenings, without repellent and/or mosquito netting, mosquitoes will drive him bat-s*** crazy. I do not think as a mediocre survivalist he could survive so long—he would be tempted to leave the area."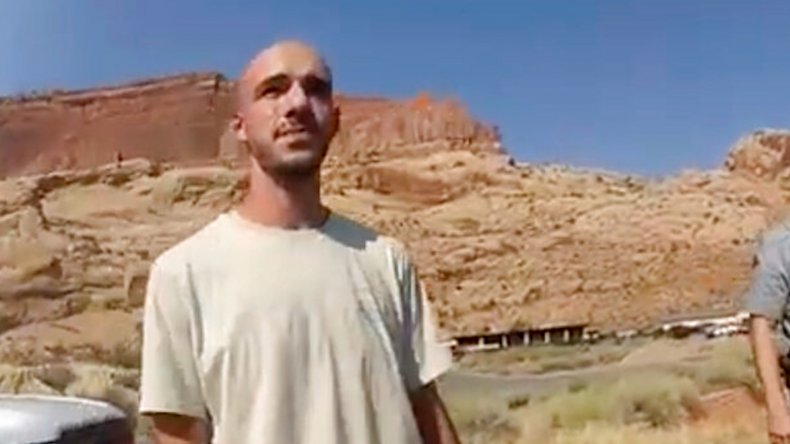 Kerns added quite a bit of wilderness survival and evasion training and experience would be necessary for any length of time.
He said: "If he was a former Air Force SERE [Survival, Evasion, Resistance, and Escape] like myself—50 days and beyond. Not realistic for a person of his caliber.
"He's definitely at the breaking point. He's scared. Fear (the wilderness, as well as the authorities and what he has done) is messing with his head—stressors of all sorts.
"A tremendous positive mental attitude is necessary. I don't see him surviving on his own in Carlton much beyond 30-days. We still wonder what was in his pack," Kerns said.
Jason Marsteiner, owner of Colorado Mountain Man Survival, agrees, telling Newsweek: "This boils down to needing a bare minimum of gear to cover, shelter, fire, water and food or the ability to purify water and procure food. Florida's weather isn't too extreme but constant exposure without shelter would lead to psychological effects, if not death."
Laundrie is fleeing and under high stress. He was under mental stress from day one. This speaks directly back to the Rule of Threes, 3 Seconds without hope. How much hope does Laundrie truly have? My opinion is that if he was in Florida Carlton Reserve, the only hope he has is to flee the area.
"The Appalachian Trail is nearby where he could survive for years if he can keep it together mentally and can continue to successfully follow the other rules. James T. Hammes evaded law enforcement for 6 years on the AT. Eric Robert Rudolph survived 5 years on the AT before being found," said Marsteiner.
However, Kerns added it would be unlikely a dead body would ever be found in the reserve.
He wrote: "If he [Laundrie] took his own life, or if he succumbed to natural causes, chances are his dead body will not be found. Lots of wild pigs and gators. Lots. Plus, Florida panthers have been sighted on the property. Carlton is a very big and wild place. My guess is (without a support system) he is dead or has hitched a ride on Interstate-75."
One of the most high-profile people involved with the search has now suspended his involvement with the manhunt for Laundrie.
American reality TV star Dog the Bounty Hunter, real name Duane Chapman, sustained an ankle injury in the search, although a team he assembled is expected to continue the search.
Travel blogger Petito and her partner Laundrie began a road trip across the U.S. Midwest in July, taking in the states of Kansas, Colorado, Utah and Wyoming.
Laundrie then returned to his Florida home alone on September 1, days after Petito's final contact with her family.
She was reported missing on September 11, approximately a week before her body was discovered in Wyoming.