Brian Laundrie's Belongings Found, Medical Examiner Called to Park After Parents Join Search
Some of Brian Laundrie's belongings were reportedly found along a trail that he often frequented in a park connected to the Carlton Reserve, which is believed to be his last known location.
Authorities have been searching for Laundrie for weeks after his parents reported him missing following the disappearance of his fiancee, Gabby Petito. He is considered a person of interest in Petito's death and is wanted for using a personal identification number to access accounts he wasn't authorized to use.
On Wednesday morning, Chris and Roberta Laundrie, Brian's parents, went to the Myakkahatchee Creek Environmental Park to search for their son, according to NewsNationNow reporter Brian Entin.
Steven Bertolino, the family's attorney, told Entin that the FBI and the North Port Police Department met the couple at the park, and a brief search uncovered some "articles belonging to Brian."
Law enforcement embarked on a more thorough investigation of the area after the articles were found. The Sarasota County Medical Examiner confirmed to Newsweek that the medical examiner was called to the park but would not confirm whether a body was found.
Newsweek reached out to Bertolino for comment.
Myakkahatchee Creek Environmental Park is home to the Myakkahatchee Creek Connector Bridge, which connects the park to the Carlton Reserve. Laundrie's parents last saw Brian leaving home to embark on a camping trip in the Carlton Reserve. They believed it's the only place their son could be, according to Bertolino.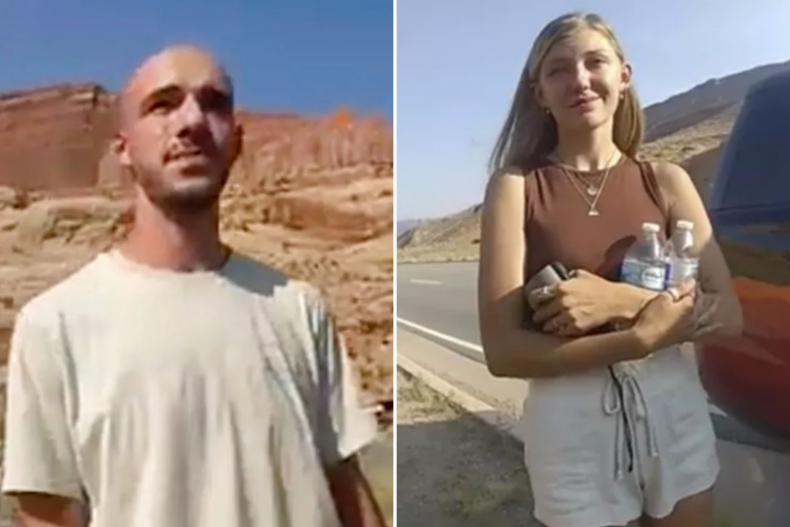 Brian Laundrie and Gabby Petito had been dating for about two years when they embarked on a cross-country trip this summer. Petito's family stopped hearing from her at the end of August and the last text message they received is one that her mother doesn't believe her daughter wrote.
Laundrie returned home to Florida in a van belonging to Petito that the couple had been sharing as their living quarters during their travels. Her father, Joseph Petito, has repeatedly commented on how bizarre he finds it that Laundrie would return to Florida without his daughter and not say anything to her family. Even if the couple got into a fight and Laundrie left her, Joseph Petito said he would have expected Laundrie to tell him so that he could fly out west and bring his daughter home.
Cassie Laundrie, Brian's sister, has been the only family member to give interviews about Petito's disappearance. She maintained that she's cooperating with law enforcement and has shared all the information she has. Cassie last saw her brother on a family camping trip over Labor Day weekend. Days before Petito was reported missing, Cassie said there was nothing odd about her brother's behavior and that his fiancee didn't even come up in conversation.
Cassie also urged Brian to come forward and said she wasn't sure if her parents had any involvement in the case.
Petito's body was found on September 19 in the Bridgerton National Forest in Wyoming. A coroner later confirmed that her death was caused by strangulation. The coroner estimated that Petito was killed three or four weeks before the discovery of her body.
Updated 10/20/2021 at 1:12 p.m. ET: This story has been updated with additional information.