The FBI announced on Friday that they discovered statements in Brian Laundrie's notebook where he took responsibility for the death of Gabby Petito.
In October, Laundrie's body was found in Florida's Myakkahatchee Creek Environmental Park, along with some of his belongings, including a revolver and a notebook.
"A review of the notebook revealed written statements by Mr. Laundrie claiming responsibility for Ms. Petito's death," the FBI in Denver said in a statement.
FBI Denver Division Special Agent in Charge Michael Schneider said in the statement that: "The investigation did not identify any other individuals other than Brian Laundrie directly involved in the tragic death of Gabby Petito."
"The FBI's primary focus throughout the investigation was to bring justice to Gabby and her family. The public's role in helping us in this endeavor was invaluable as the investigation was covered in the media around the world," Schneider added.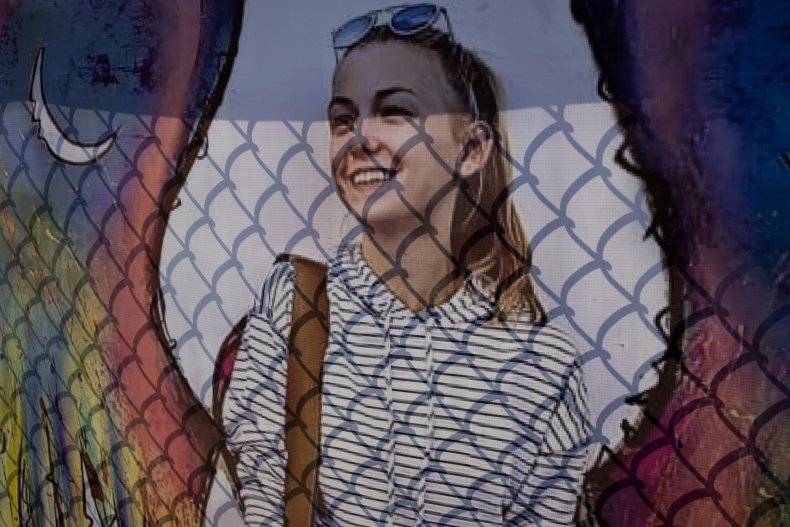 In response to the FBI's announcement, the Laundrie family attorney, Steven Bertolino, said in a statement sent to Newsweek that, "Gabby and Brian are no longer with their families and this tragedy has caused enormous emotional pain and suffering to all who loved either or both of them. We can only hope that with today's closure of the case each family can begin to heal and move forward and find peace in and with the memories of their children."
"May Gabby and Brian both rest in peace," Bertolino added.
The announcement by the FBI comes several months after the investigation into the disappearance and death of Petito took the nation by storm.
Petito and her fiancé, Laundrie, were traveling across the country together and she was last seen near Wyoming's Grand Teton National Park.
After Petito was reported missing by her parents in September, Laundrie returned to his parent's home in North Port, Florida, in the same van that the couple was previously traveling in.
On September 19, human remains matching the description of Petito were found in a "remote area" of Wyoming's Grand Teton National Park & Bridger-Teton National Forest, the FBI said at the time. Two days later, the Teton County Coroner's Office ruled Petito's death as a homicide by manual strangulation.
On September 17, Laundrie was reported missing by his parents after he told them he was going for a hike in the nearby T. Mabry Carlton Jr. Memorial Reserve. FBI and other law enforcement agencies conducted an extensive search in the reserve and human remains confirmed to Laundrie's were eventually found after he had been missing for over a month.
Shortly after the remains were found, the medical examiner's office in Sarasota determined that Laundrie's manner of death was suicide from a self-inflicted gunshot wound.
Prior to his death, an arrest warrant was issued for Laundrie, accusing him of illegally using Petito's bank cards.
In a statement obtained by Brian Entin of NewsNation Now, the Petito family attorney Richard Stafford said, "Gabby's family would like to thank the Federal Bureau of Investigation, specifically the Wyoming, Denver, New York and Tampa offices, all of their task force members and their assisting agencies."
The statement continued, "We truly appreciate the FBI's diligent and painstaking efforts in this extremely complicated case. The quality and quantity of facts and information collected by the FBI leave no doubt [that] Brian Laundrie murdered Gabby."
Update 01/21/22, 4:18 p.m. ET: This article has been updated with additional information about Petito's disappearance and death.