Brian Laundrie's Sister Was at Campground With Family Despite Saying She Hadn't Seen Him
Contrary to previous comments she's made, Brian Laundrie's sister, Cassie Laundrie, may have seen her brother in the days following his return to Florida without Gabby Petito.
Cassie Laundrie told ABC's Good Morning America last month that she had not spoken with her brother since he returned to the Laundrie family home in North Port on September 1. However, comments from her attorney on Friday may indicate otherwise.
On Friday, Laundrie family attorney Steven Bertolino told NewsNation reporter Brian Entin that Cassie had visited the family during their trip to a Fort De Soto Park Campground from September 6 through September 8.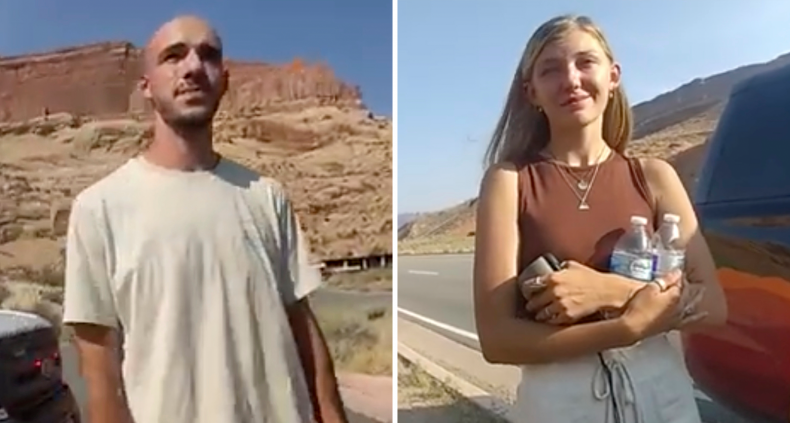 "To my knowledge, Cassie went for a day," Bertolino said via text, according to Entin.
Entin also asked Bertolino if Cassie was at the campground at the same time as her brother. He responded with "idk," which stands for "I don't know."
Entin said that Bertolino later sent a follow-up text for clarification:
"Cassie saw her brother Brian on September 01 when he stopped by her home and again on September 6 at Fort De Soto Park. Law enforcement agencies are well aware of these dates. Any prior communication by Cassie that does not reflect these dates is simply a difference of relating an answer to a question misinterpreted by Cassie or poorly posed by the inquirer."
During the September 17 interview on Good Morning America, Cassie was asked about her contact with Brian.
"I haven't been able to talk to him," she said. "I wish I could talk to him."
She also said she had spoken with authorities.
"I've cooperated every way that I can. I wish I had information or I would give more," she said. "This is all I have."
Prior to the discovery of Petito's body, Cassie Laundrie also shared messages with a local ABC affiliate that she said were from letters and postcards sent to her children from Petito. Cassie said the messages were sent during the cross-country van trip Petito was on with Brian.
Cassie Laundrie had also said Petito had texted her in the days before the last known communications from her were received. One text, dated August 10, asked about Cassie's children going back to school.
Petito's mother, Nichole Schmidt, filed a missing persons' report with the Suffolk County Police Department in New York on September 11 after not having heard from Petito for several days. Officials confirmed on September 21 that a body found near Grand Teton National Park in Wyoming two days earlier was Petito's and an initial coroner's report said her manner of death was homicide.
Following the discovery of Petitio's body, Cassie Laundrie issued a statement to ABC News. It read: "Right now my husband and I would like to express our condolences and prayers to the Petito family. Gabby was a fun and loving influence to 'the boys' as she always referred to them. We will cherish all the time spent with her."
The FBI is still searching for Brian Laundrie; his parents told authorities they last saw him on September 17 when he told them he was going camping at Carlton Reserve.