Queen's Brian May Will Rock You With 3-D book, Adam Lambert Tour, Astrophysics, Animal Rescue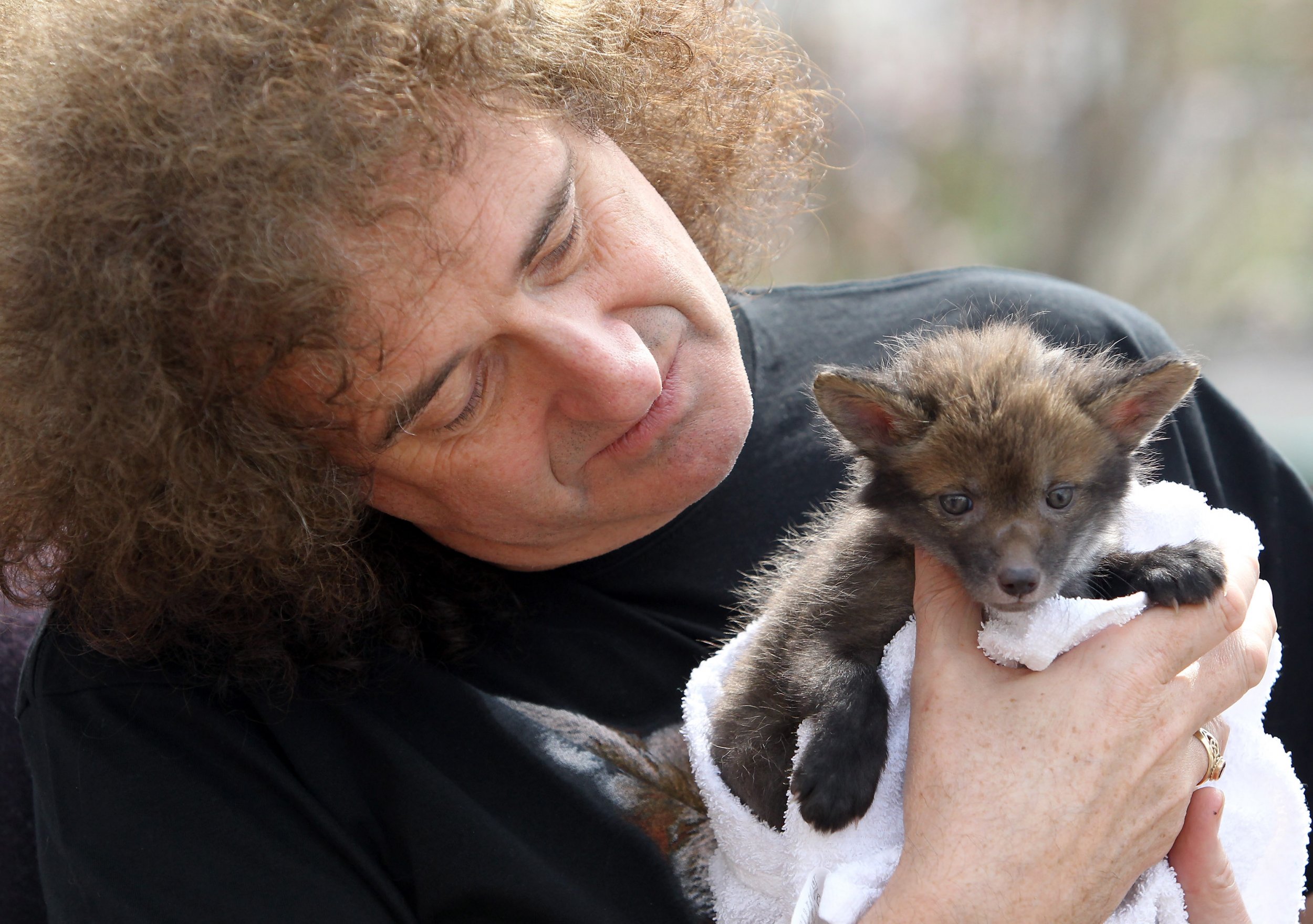 It's a project that was "in the back of my mind for a while because I had all these 3-D pictures that I'd taken over the years," Queen guitarist Brian May tells me in a posh Manhattan hotel suite. He grabs a strawberry from the coffee table and continues. "I was thinking, Does it constitute some kind of history, or is it just snaps?"
The former is certainly the case in his new book, Queen in 3-D, which captures the thrilling history of his band with over 300 previously unseen stereoscopic photographs. (Stereoscopic, or 3-D, photography re-creates the illusion of depth by utilizing the binocularity of our vision.) The impressive book includes his own reflective narrative (May didn't need a ghostwriter), and comes with an OWL 3-D viewer, which brings out the full effect of these images.
The cover photo, and many of the images within, focuses on Queen's iconic lead singer, Freddie Mercury, who died in 1991 after battling AIDS. Mercury's vocals—sometimes operatic (Queen's mix of rock and opera is groundbreaking), other times roaring with rock fury—and his theatrical stage persona made him one of music's most beloved frontmen.
"He had a great vision for music of all kinds, but especially for harmonies, like you hear in 'Bohemian Rhapsody,'" May says.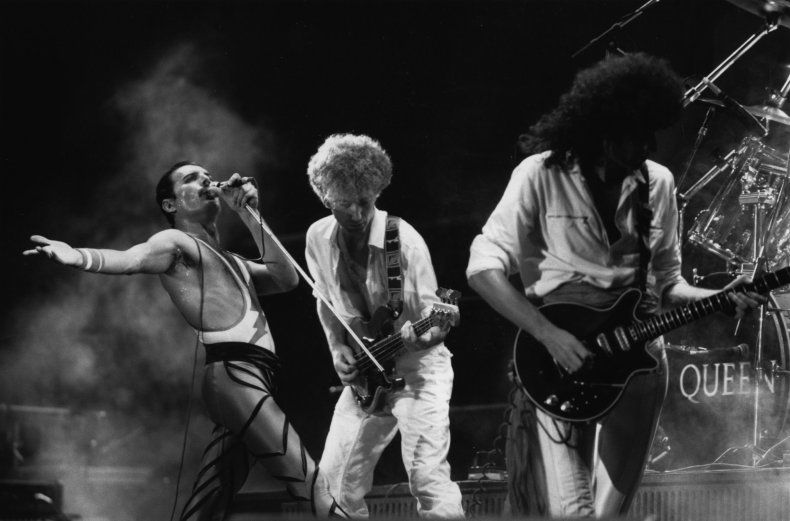 Queen's music blended elements of prog rock, heavy metal, pop, folk and classical in unique ways on albums like A Night at the Opera, News of the World, Jazz and The Game.
And May's guitar work and songwriting often defined what was signature in Queen. Combining technical virtuosity with richly orchestrated multitracking, May's playing, with its inventive harmonies, emotive melodies, soaring leads and clever rhythm work, has sometimes landed him on "Greatest Guitarists of All Time" lists. His unmistakeable sound is made possible by his Red Special, the guitar his father, Harold May, an electronics engineer, helped him build. "He was very proud of the fact that we'd done it together, as I still am," May tells me.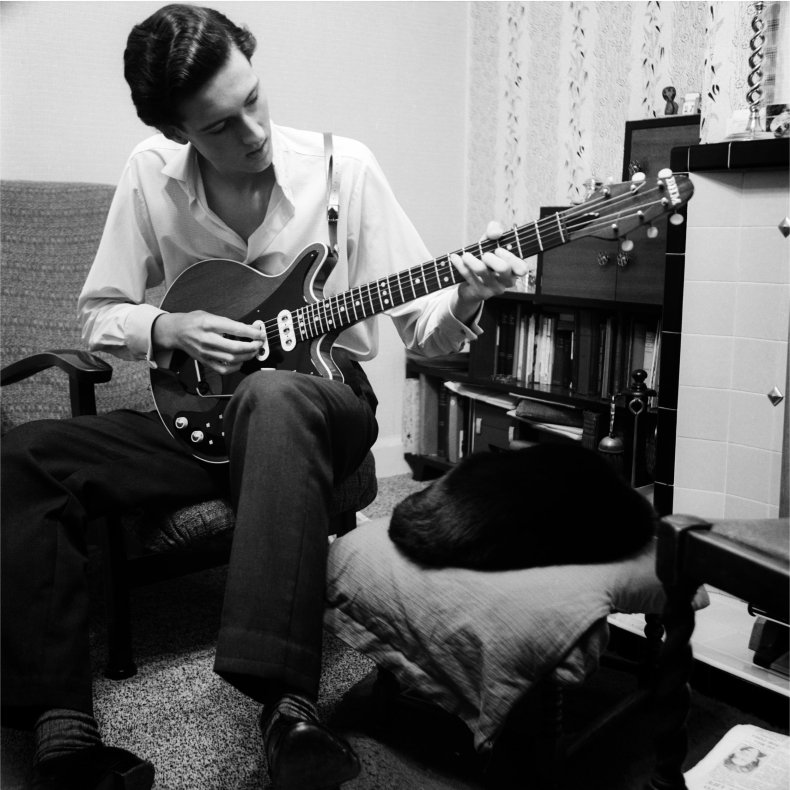 Following Mercury's death, Queen took an extended break. But in 2006, its surviving members teamed up with former Bad Company vocalist Paul Rodgers and hit the road as Queen + Paul Rodgers. It wasn't exactly Queen, but it did rock.
And since 2011, former American Idol finalist Adam Lambert has been the guy in the frontman role. His powerful vocals and flamboyant stage presence work well with Queen's music. The first tour billed as Queen + Adam Lambert was in June 2014, and a few weeks ago, the band wrapped up the U.S. leg of its latest tour, which will head to Europe in November before reaching New Zealand and Australia in mid-February 2018. (Here's the full tour itinerary.)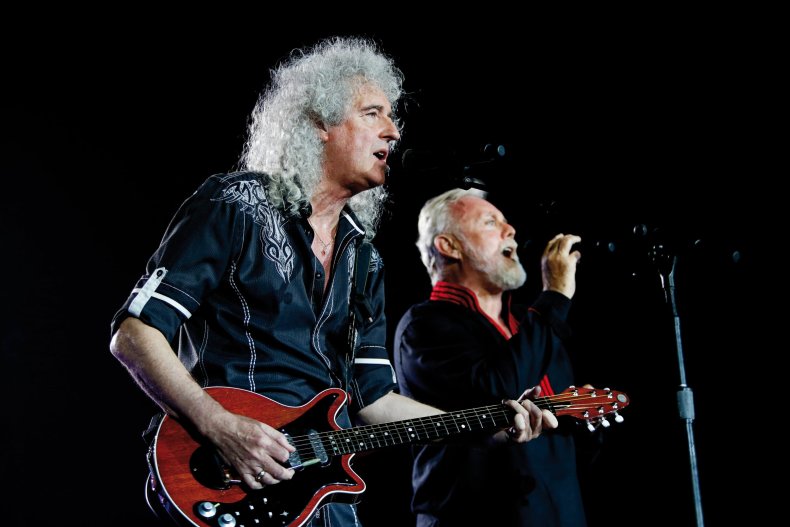 In concert, May is still very much a guitar hero. At the Queen + Adam Lambert show in Newark, New Jersey, last month, he launched into a lengthy solo, and I noticed some licks from "Brighton Rock," the blistering leadoff track on 1974's Sheer Heart Attack. "There's a little bit of that in there," Mays tells me. "It's always different. It's just what I feel, really." During that portion of the show, visual effects made it seem as if May was soaring through outer space.
There's a reason for that.
The man whom many call Dr. May—and whose father built him not only a guitar but a telescope as well—received his Ph.D. in astrophysics from Imperial College London in 2007. Eight years later, he became involved with NASA as a science team collaborator with the New Horizons Pluto mission, and he even used his stereoscopic photography skills on images of that planet.
May was also a co-founder of Asteroid Day, and one of those big rocks is actually named after him (Asteroid 52665 Brianmay). Same goes for Mercury (Asteroid 17473 Freddiemercury). Now doesn't Queen's "Don't Stop Me Now" seem all the more relevant ("I'm a shooting star leaping through the sky/Like a tiger defying the laws of gravity," Mercury sings)?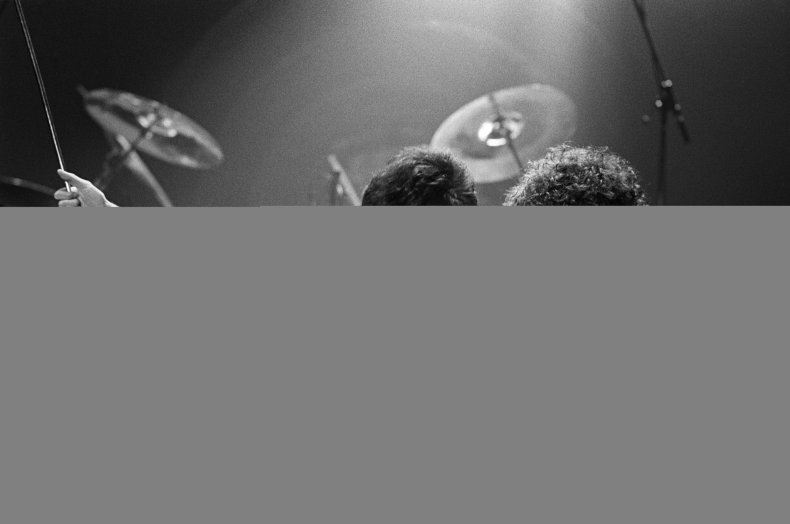 In his conversation with Newsweek, May also sheds light on his animal welfare work (when does this guy sleep?), including his efforts to stop fox hunting in the U.K., and the significance of Frank, the robot on the cover of News of the World (and on the T-shirt May is wearing during our talk). Frank makes a number of appearances at each Queen + Adam Lambert gig, which makes sense since this year marks the 40th anniversary of that amazing album.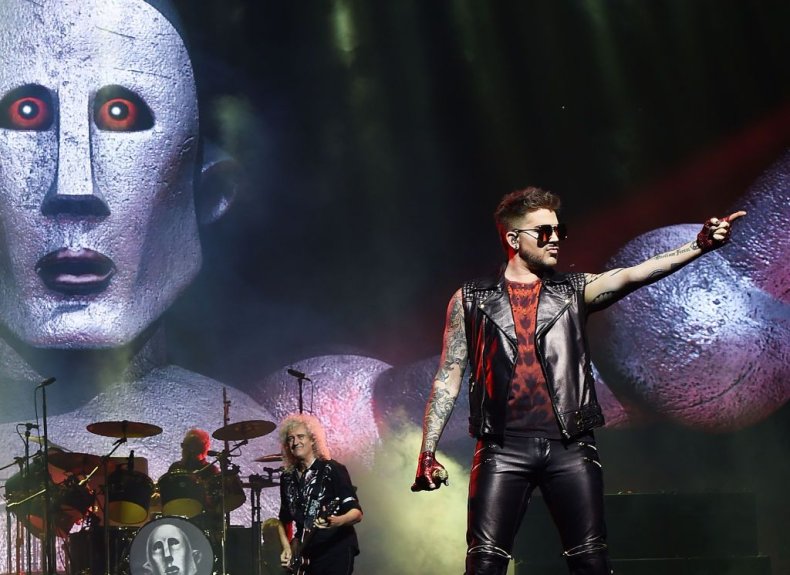 How did Adam get the job?
Well, the funny thing is we didn't look for him. Then one day somebody rang me up and said, "There's this guy on American Idol, and he's just done 'Bohemian Rhapsody,' and you've got to see him because he's the guy who should go out and sing for you."
What was your first reaction?
As you do, I looked on YouTube and thought, Hmmm, yeah. And at the same time, somebody had told Roger [Taylor, Queen's drummer/singer]. Then we got a phone call from American Idol people saying, "Will you come over and play with the two finalists?" And so we did. Adam was one, and Adam did not win [on American Idol].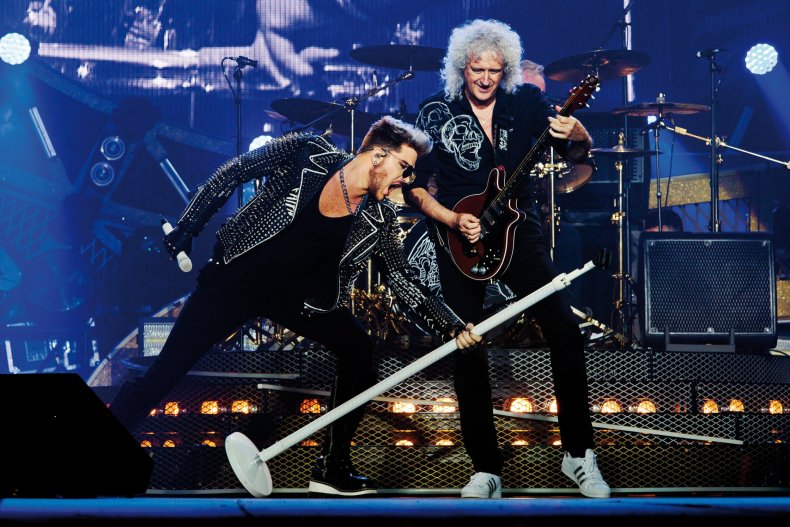 What was so captivating about Adam's singing and stage persona?
It's kind of funny looking back on it. The other guy [Kris Allen] was great too. But I think it was obvious that Adam had that kind of special, indefinable thing going for him, something unique, and almost scary. He's on the edge, a bit like Freddy was. Some people could take him, and some people [couldn't]. And everybody deifies Freddy now, but if we'd been sitting here 40 years ago, people were all out to get him. They were all like, Who does he think he is?
So Adam's a bit like that. A lot of people look at Adam and think, What the hell does he think he is? But when they see him in concert, they get it. They fall in love with him. I think because he has this insane confidence, but also a humility. It's like he has both ends of the spectrum. And it's genuine, you know? He's very respectful. But he also knows what he can do, and that's a powerful thing.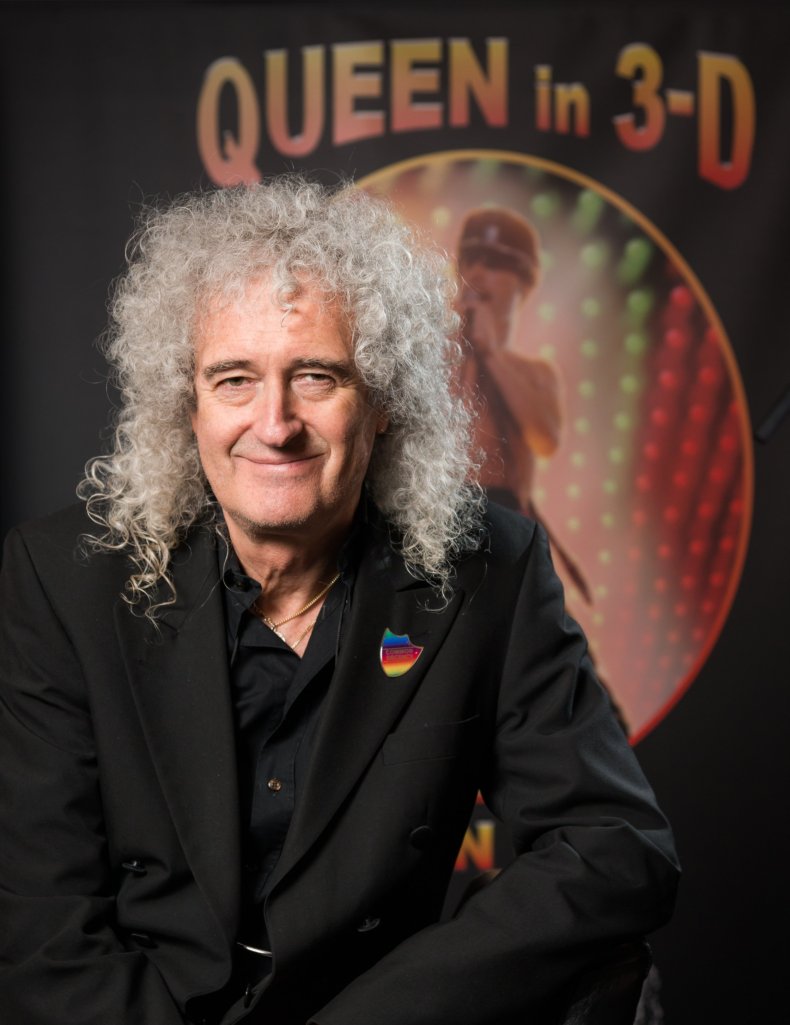 How did the idea for Queen in 3-D come about?
It was in the back of my mind for a while because I had all these 3-D pictures that I'd taken over the years…. What happened was, my team kind of caught hold of the idea and they said, "Look, you should take this seriously." And I have an archive—this sounds very swank, doesn't it—and an amazing guy looks after my stereoscopic collection [of photography], curates it and researches it. He said, "Look, if you just let me go through your house and we'll see what we have."
So he ransacked the entire place and found all kinds of stuff that I had no idea I still had, including some bits of film that were processed but not mounted. And in one of those rolls we found this portrait of Freddy [Mercury], which is on page—I can't remember. This lovely one of him. And we gradually found more and more stuff. Then we thought, Not only is there enough for a book, there's probably too much, so we're going to have to get really selective.
What came up for you while putting it all together?
Seeing these pictures—the essence of the 3-D picture is it's much more than a snap, it's almost like a tableau that you could walk into and see the things that you were seeing at the time—and all sorts of memories came out.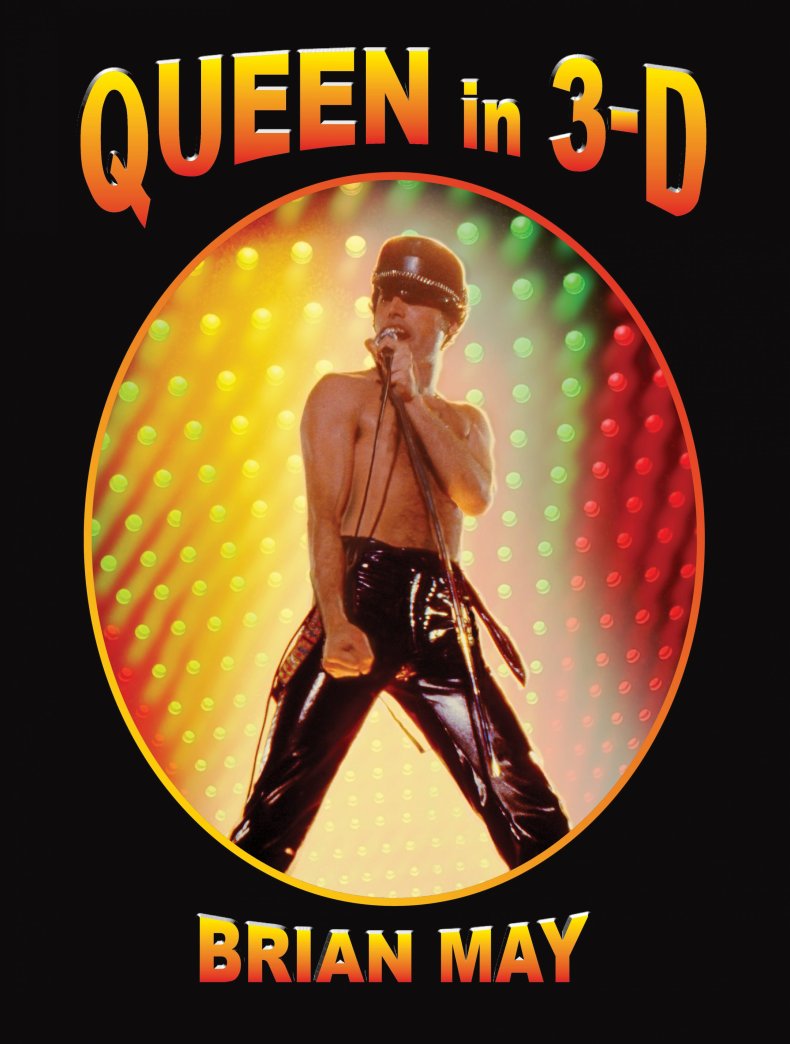 How did the process of creating the book go?
You get to the hard part where you really have to shape the book, and I started scratching my head about which dates were which and what came in what order. And there's a great joyful process of discovery in writing a book. You have all this stuff and it's like nearly a book, and then there's this very hard piece where it's the journey from nearly a book to a book…. Then I thought, Ah, I'm done now. But actually no, because you've got to sell the thing.
I attended the Queen + Adam Lambert show in New Jersey recently.
Tell me about the show.
The stage reminded me a little of Queen's stage on the 1978 Jazz tour, which I attended at the Nassau Coliseum [in Uniondale, New York].
Wow, all right! It is an interesting little vehicle we built there. I'm very proud of it. For the first time, we actually put nine months of preparation in before we set foot on the stage, and I think it shows. In the past, we would throw a couple of ideas at the set designers and then arrive in the rehearsal room with a look on our faces like, "Oh, what should we do now?"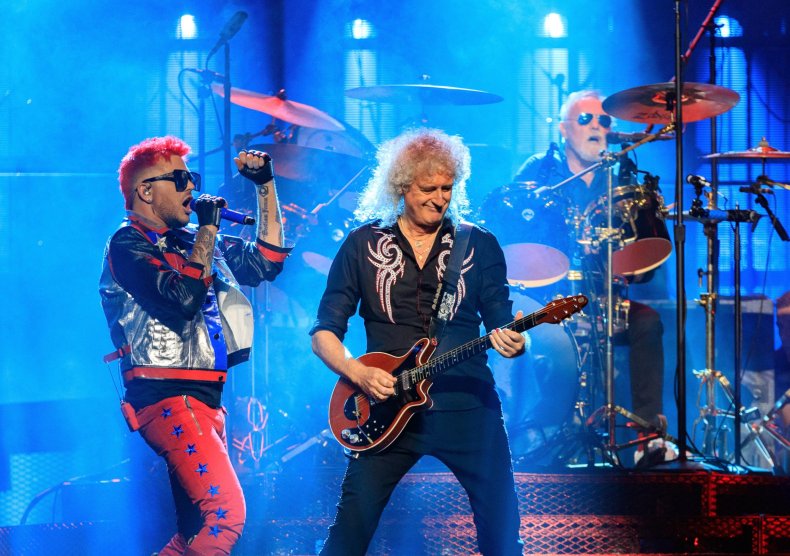 This time, we thought it through more. You want to be conscious of the past, but you want to be conscious that it's an organic thing, a new thing, and you have a new generation to play to. There's so much new video and sound technology. They're all new toys. We were always a band that embraced every toy we could lay our hands on because it's fun to do that.
What were some of the key elements that made Freddie such an amazing frontman?
Well, the answer that comes to mind to me is he was a self-made man. He had a vision of himself which was cast-iron. He knew where he wanted to be, he had a total focus on how he wanted to live, to create, to be perceived, to work and to play.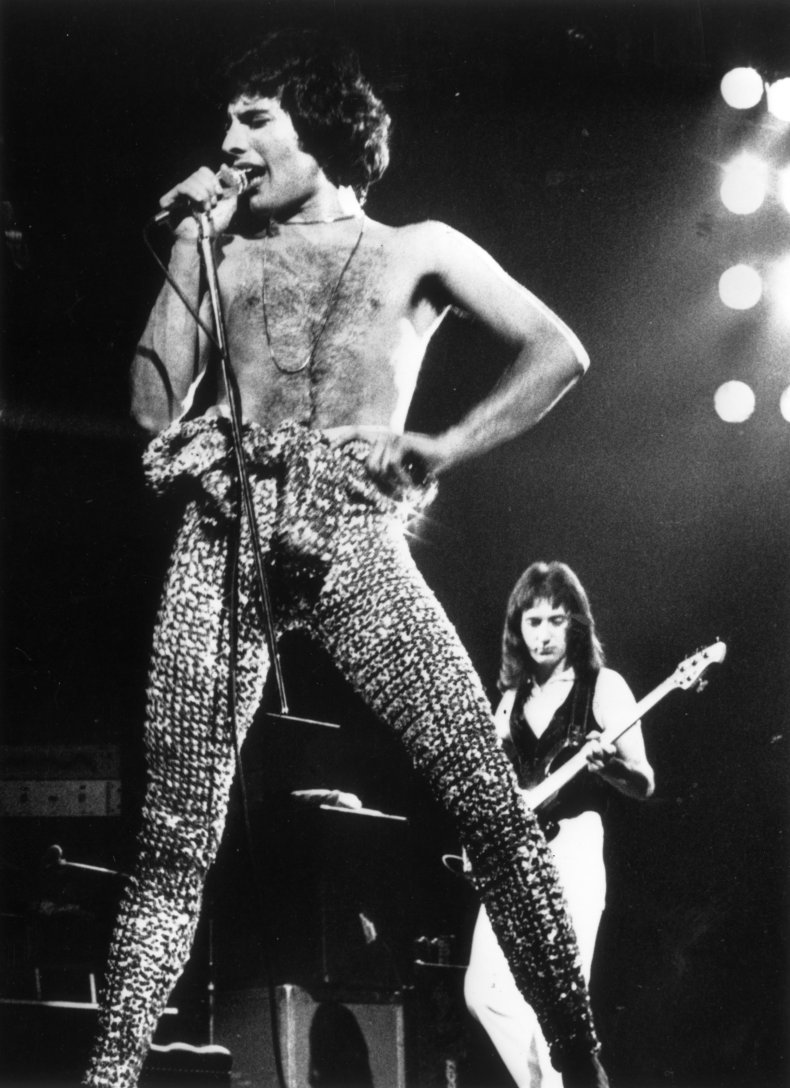 All of that was very much part of him, even when we first met him. He wasn't a star when we met him, but a guy working in a boot store, and he was also at art school doing graphic design. But he had an insane confidence and belief. He behaved like he was a rock star. Not in an arrogant way, but just in a very kind of innocent way. "Of course I'm going to be a rock star," that kind of thing. You know, we were all kids. The funny thing was, as Roger will tell you too, he had this belief in himself as a singer, but wasn't yet a singer because he hadn't had the chance to mold himself. And when we first...I'm cutting to the chase.
Go for it.
When we first played with him, he ran around like a whirling dervish and kind of screamed, and we were a bit taken aback. We thought, Oh, my God, the guy has talent, but he's very untamed. Is this ever going to work? What happened was, when we first got into a studio, Freddie started to hear himself coming back off the tape, and there was this enormous cataclysm, because he didn't like what he heard. He's like, "That's not good enough. Let me try this."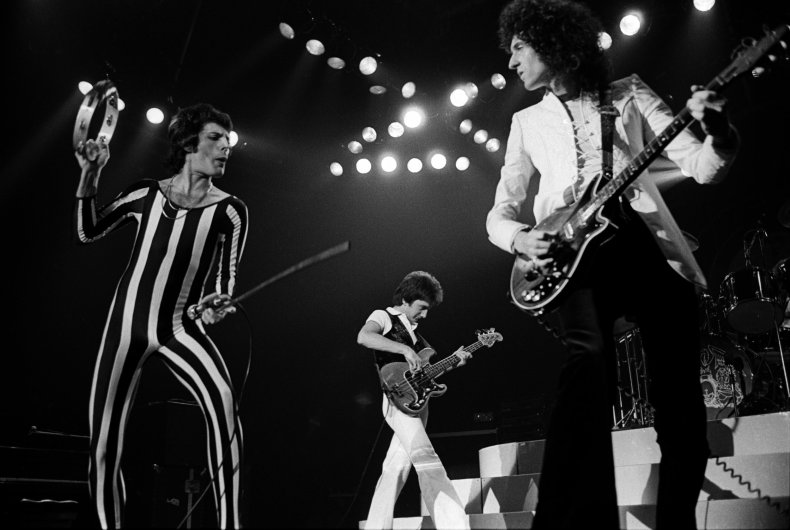 In the space of a few months, he had transformed himself into a guy who not only had a great instrument but actually knew how to use it. And that process went on for quite a few years, until he's in the studio doing things like the introduction to "You Take My Breath Away" [from 1976's A Day at the Races], which we play in the [Queen + Adam Lambert] show.
What's particularly striking about that song?
It's a priceless gem. Normally, it's the four of us singing harmonies, because we did that; well, the three of us. John [Deacon, Queen's bassist] was kind of not interested [in singing]. But this was just Freddie, and he was in there with Mike Stone, a very unsung hero engineer, and he would just do track after track, multitracking himself. You could hear that on this beautiful little intro. I don't know how many voices there are, probably 30 to 40, but it's all Freddie, molding this beautiful sound sculpture. The harmonies were unusual.
What often occurred when you, the guitarist, combined forces with Freddie, the singer?
It's hard to say. It's a four-way thing, not just two-way. But Freddie did have a sort of vision of me. In the very early days, he said, "You are what I want. You are my Jimi Hendrix, and we will do this thing." I think he had more belief in me than I had. And I remember that once we'd done a few albums, Freddie said, "I've got something for you, darling. I've got this little cassette." He had spent hours and hours in the studio putting together all of the solos that I'd done up to that time. He said, "Just listen to this." And he'd made it into a continuous sort of guitar solo thing.
Wow! That is wonderful.
I lost it.
Oh no!
I never lose things, but I can't find that.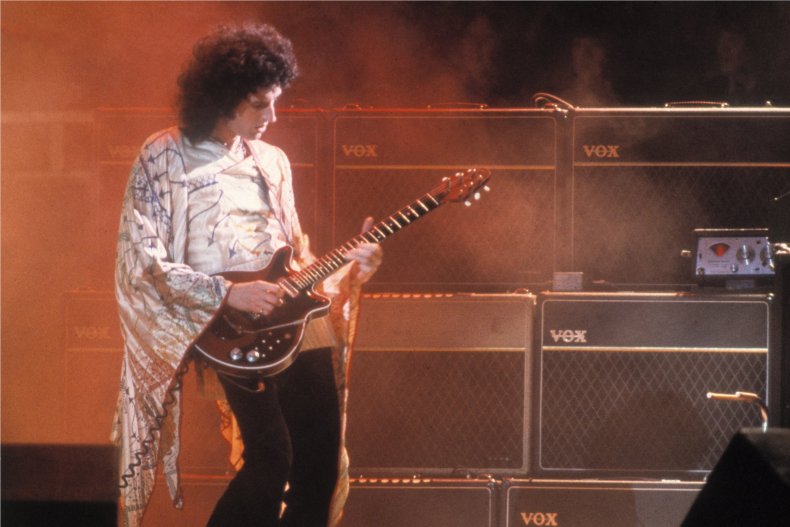 But that was him. He would surprise you in all sorts of ways. And he did have a vision. And not just for the music but for the presentation as well. Freddie was very conscious. Well, I guess we were all conscious in different ways; I'm the guitar player, and I have a different kind of consciousness, and Roger, who's very much the rock star drummer, has a different kind of awareness of where we sat in music in general. John [Deacon] has a consciousness of the technical stuff and business too, which is important, and he also became an amazing bass player and a songwriter.
We all turned into songwriters. I guess I'd already started writing songs before I met Freddie. But the four of us were all very keen to create, and it was quite competitive. We were mutually supportive, but also quite combative, like John comes in with something and goes, "I want to do this." And Roger goes, "That's crap, that's disco, we don't do disco. That's rubbish." This kind of confrontation [led to] "Another One Bites the Dust," and everybody loved it.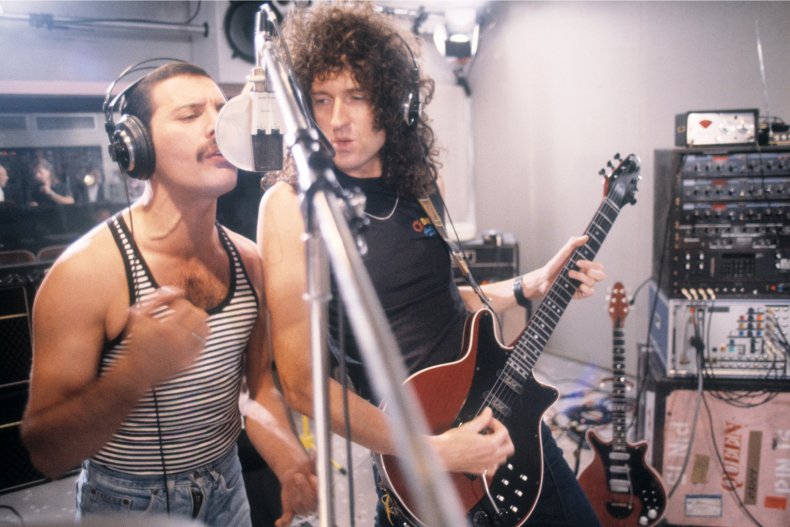 There was always support, but also conflict. I think that's what made us what we were, what made us strong. It was a big rejection process of "That isn't good enough." "We can do that better." In the end, there was enough mutual respect that the guy who originally brought the song would have the final say.
And it was a process that did us proud all the way up to a certain point where we realized there was an element missing. We thought the thing that's missing is that we ought to be sharing everything, knowingly, with the creative process. So we made this big decision, which was every song that got used in the album would be credited to the four of us, as opposed to the guy who brought it in. And that was a big, big thing. It changed the way we worked.
When did that happen?
It happened with things like "I Want It All." I brought "I Want It All" [from 1989's The Miracle] in. It was a sort of recharging thing for us. The funny thing is, there's a price to pay. Because somebody's using "I Want It All," they want to use it for a sports anthem at the moment. And people are bringing me these versions of it. And I'm thinking, Oh, that's really nice, they're using my song. Then I'm thinking, It's not really my song, it's Queen's song, because it's credited to the four of us. So there's a little bit of a price to pay, but that's OK.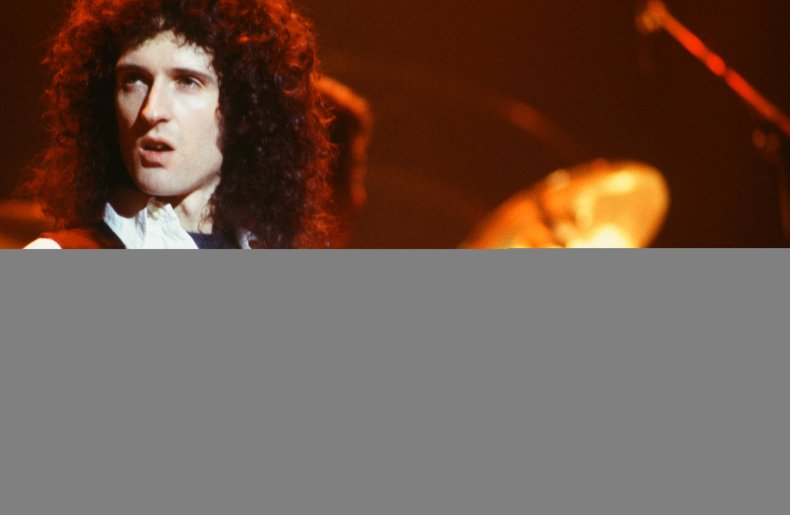 Some of Queen's most thrilling music features operatic parts. "Bohemian Rhapsody" is a quintessential example.
There's a lot of elements. As kids, we were brought up in an environment which was so different from the way things are today. If you're a kid and you're into one kind of music, that's what you plug into. But in our day, there was nothing like that. There was only one radio station, to start. And what we heard on the radio was dictated by what just a few people would bring to it.
You're speaking about the BBC?
Yeah, and it was incredibly broad. We were brought up with everything from Mantovani, which is sort of light classical, to proper classical—Tchaikovsky, Beethoven, whatever. And this kind of strange English kind of world which is music hall…. It's got George Formby, a Lancaster boy with an amazing, kind of naughty sense of humor, but an incredible technique on banjo [May plays air banjo ukulele for a moment]. So I grew up listening to a lot of that because my dad played ukulele. But also there would be Uncle Mac'​s Children's Favourites [a BBC radio show] on Saturday morning. Uncle Mac was the guy who would play requests from children. And there was Lonnie Donegan.
How did the music of Lonnie Donegan influence Queen?
He is a very interesting phenomenon. I mention him especially because he's part of the English development towards what we are. He's singing songs like "My Old Man'​s a Dustman" and "Does Your Chewing Gum Lose Its Flavor (on the Bedpost Over Night)?" [May plays a bit of air uke that resembles his strumming on "Good Company" from A Night at the Opera.] He's been to America, he's picked up all kinds of stuff, and he's basically bringing blues to England. It becomes this thing called skiffle. That was the first exposure England had to the American blues.… I grew up with this amazing kind of saturation of all different styles.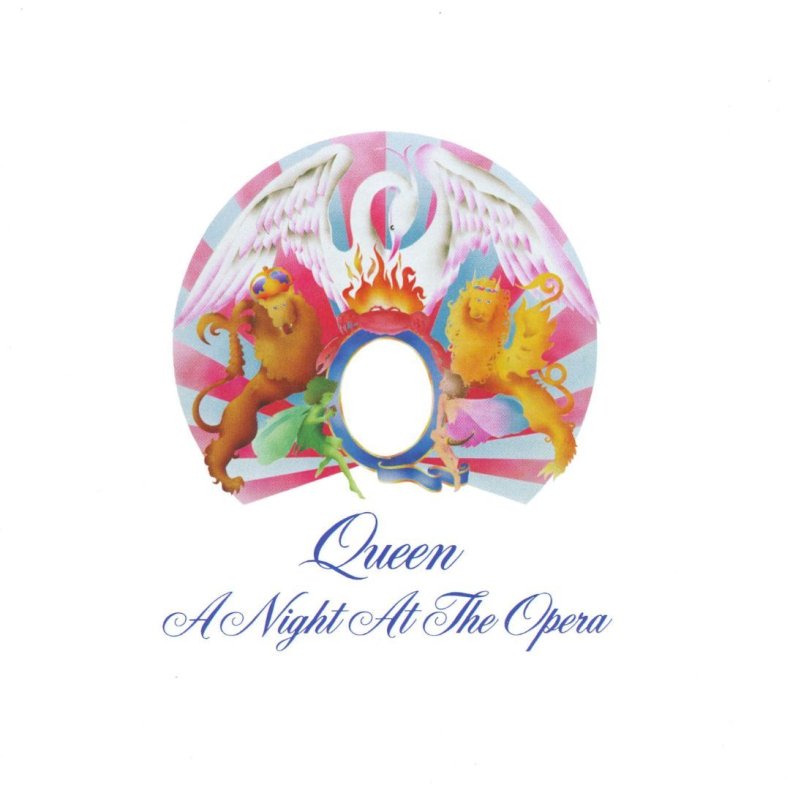 There's also plenty of terrific piano parts in Queen's repertoire.
Freddie and I had piano lessons, strangely enough. We didn't know each other in those days, but we both had four years of piano lessons. And of course you get exposed to a lot of classical stuff. No one would teach you pop in those days.
And no one would teach you guitar. The guitar was outlawed at my school. You were not allowed to bring a guitar to school, so we used to hide and play in our lunchtime. And there'd be some guy on the lookout to make sure nobody discovered it. It was something sort of degenerate to play guitar. So it's unthinkable that you would have guitar lessons, but you had piano lessons, and I had violin lessons. It's kind of an unimaginably different background from now, isn't it?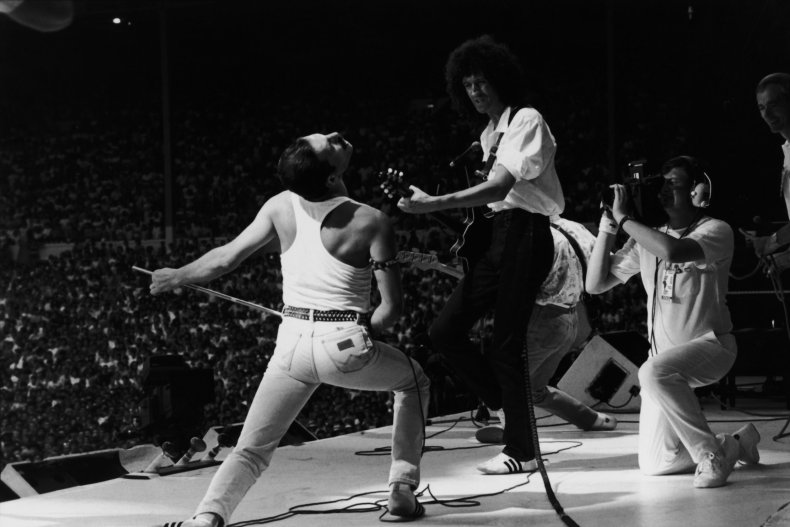 Queen continued to progress on News of the World. In Queen's recent concert, the robot on the cover of the album makes quite an appearance.
Frank is named after his creator, Frank Kelly Freas. We're always on the lookout for connections. And Roger [Taylor] is particularly good at this stuff. Roger picked up a science fiction magazine called Astounding Science Fiction, from the '50s, and on the front of it is a picture of a robot, this guy, and in his hand, he's got blood on it, he's picked up a soldier…. And this robot is a character who looks very fearsome and frightening because he's huge and he's mechanical, but actually what he's done is he picks up this soldier and he's injured him by accident or he was already injured, I don't know. But he's not picking him up because he wants to harm him, but because he wants to fix him.
It was a very appealing idea to us. It connected to some of the things we were into. So we got in touch with the artist, Frank Kelly Freas, and said, "Will you re-create this robot for us and make a cover for us?" And he did. Frank's got me in his hands, strangely, enough, and Roger—he's dropping him.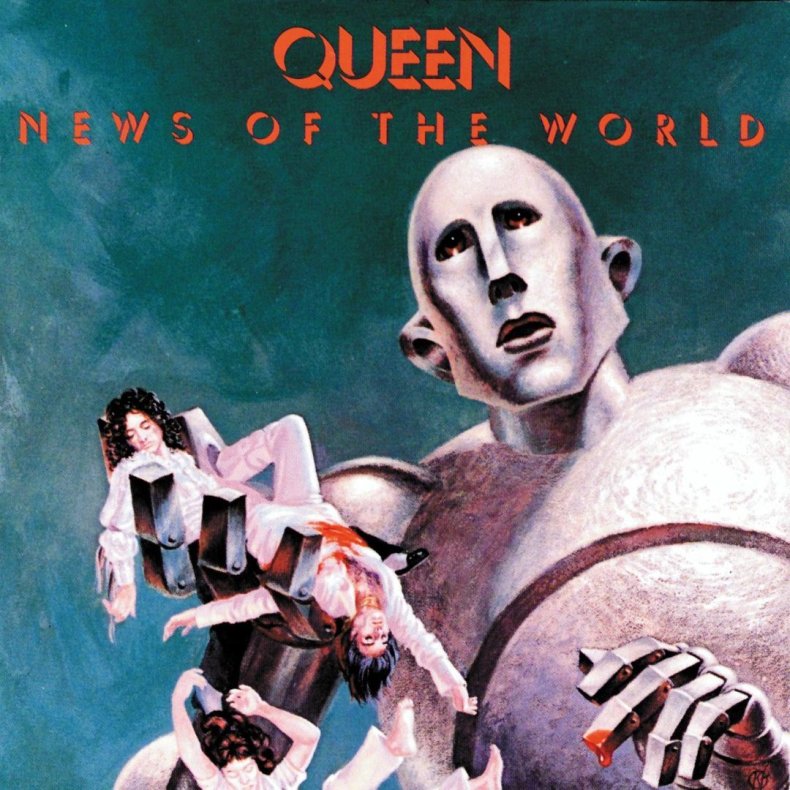 The audience was thrilled when Frank appears onstage. He picks you up in his hand. And Adam sits on his head, and says, "This guy gives great head!" Perfect!
The Queen archivist was saying to me, "Look, this is the 40th anniversary of News of the World." Then we picked up this album, and I went, "You know what, it would be so great if we did theme [parts of the show] on this anniversary." And look at this guy, wouldn't it be great if he came to life?" I thought, Wouldn't it be great if he picked me up? In his hand. And they were like, "Yeah, we can make that happen."
Frank is there in people's minds the whole time, and we love it. It gives the show a kind of theatrical overtone. And I know Freddy would've loved it. He loved all that theater stuff.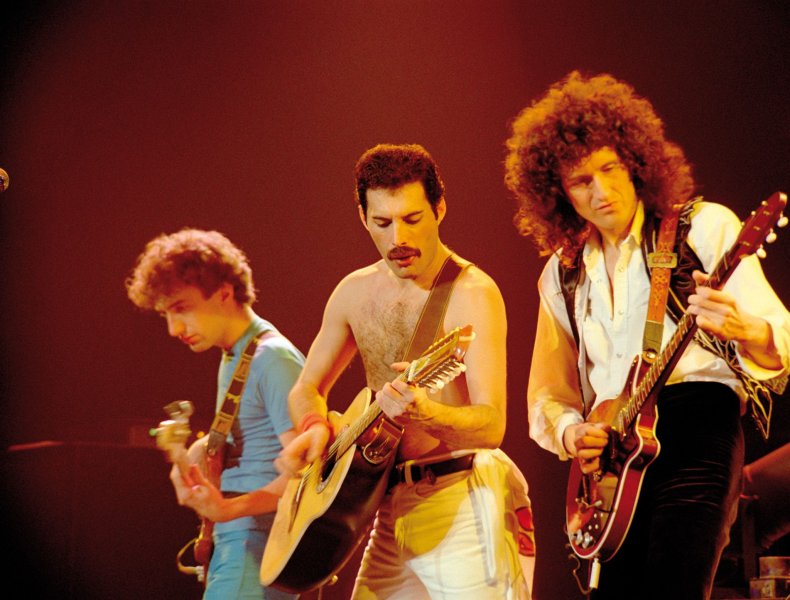 Some of the most moving moments of Queen's current live show occur when you perform "Love of My Life" on a 12-string acoustic guitar and sing. The song originally featured Freddie's beautiful vocals.
I love doing that. It's exactly the way I used to do it with Freddie, so it's nice. And I get to sing. I'm not the world's greatest singer, but I enjoy that moment of communication. Then Freddie [via holographic effect] is the jewel in the crown. From certain angles, it looks like he is actually with me. I can sort of communicate with him because I know what he's going to do. I know when he's going to put his hand out.
Sometimes it's very jolly, and I just think, "Ah, this is great. Hey, Fred." And sometimes, it gets me and I think, Shit, he's not really there. It's funny the things that go through your mind.... That's the moment when all the things come out of the box, and I think, Wow, we're here 20 years after Freddy's gone, and he's still there large as life. And he's still emotionally connecting with people.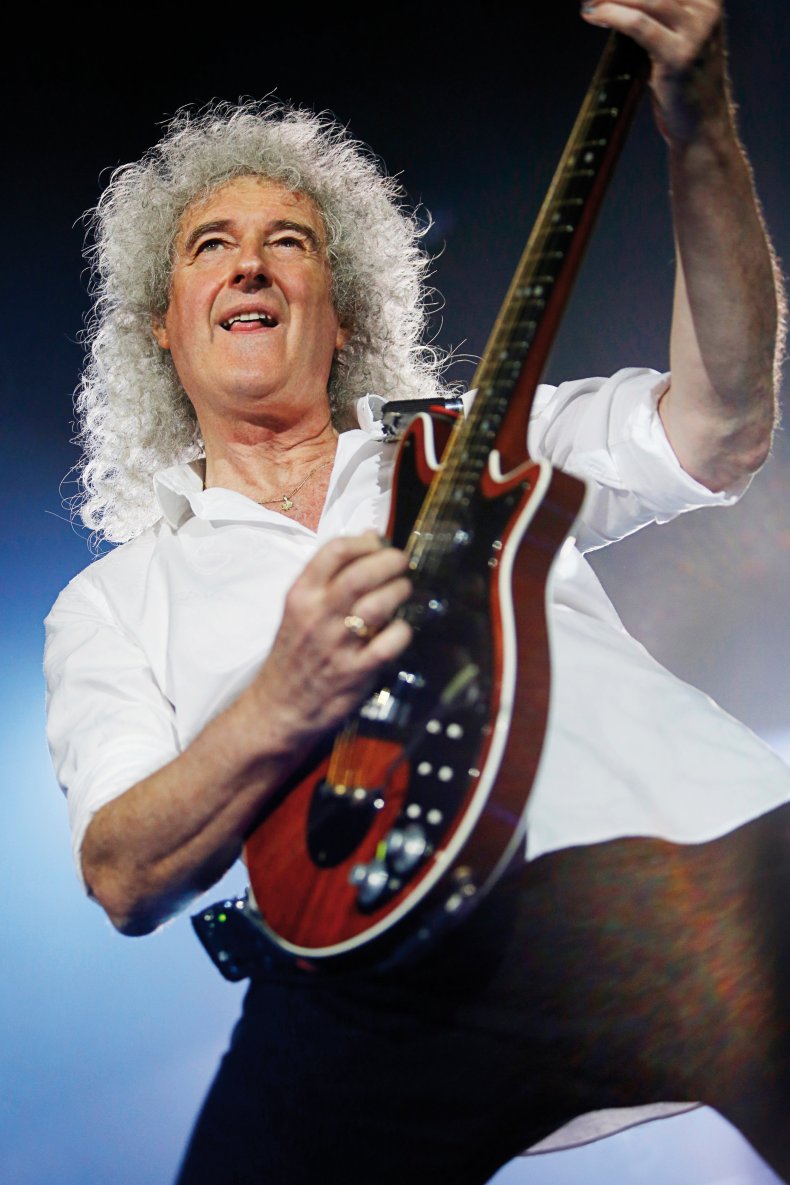 Your guitar work is very distinctive. And you play a guitar that you created with your father.
Yeah, it's very much part of me really…. My dad was also a good musician. He was a great piano player—an instinctive piano player. All through the war, he played piano and ukulele as well. And when the war was over, he had a wife and a child on the way. It was me. I said to him, "Why didn't you continue playing the piano?" He said, "I couldn't. I had to get a job, I had to make money to bring up my family and to get a mortgage and stuff."
But he was a great scientist and engineer, my dad, so that's the career he followed. It was like a proper job, if you like. He was in the civil service. He was an electronics draftsman. He worked on blind landing equipment for airplanes. Anyways, the reason I'm telling you this is because he supported everything I did. He was a great father to me.
That's wonderful.
And he taught me about electronics. We couldn't afford a guitar, so we made a guitar together. It took us two years. And he was very proud of the fact that we'd done it together, as I still am. And then I continued my schooling. Now the thing is, my father had given up his sort of artistic side so that I could go to school and I could have clothes to wear, you know, because we were poor.
So when I went through school, he was proud of the fact that I was good at science as well. I went on to get a degree in science at the Imperial College [London]. So he's really happy, he thinks things have turned out well. One day, I say, "Dad, I'm going to give all this up, and I'm going to go out and play guitar." He's so horrified because he feels like I have thrown away everything he fought to give me.
All that education.
Yeah, everything that he gave up his artistic side to do. So I think he had a terrible time and I didn't realize how painful it was for him. We hardly spoke for about a year and a half. It was really hard while we went off and started Queen.
The idea that I would go off and be a pop star instead of becoming a scientist or an engineer—it was just unthinkable to my dad. So we had this crazy situation where he's enabled me to make the guitar, but he doesn't want me to go out and become the guy that plays that guitar. It was a hard thing for me.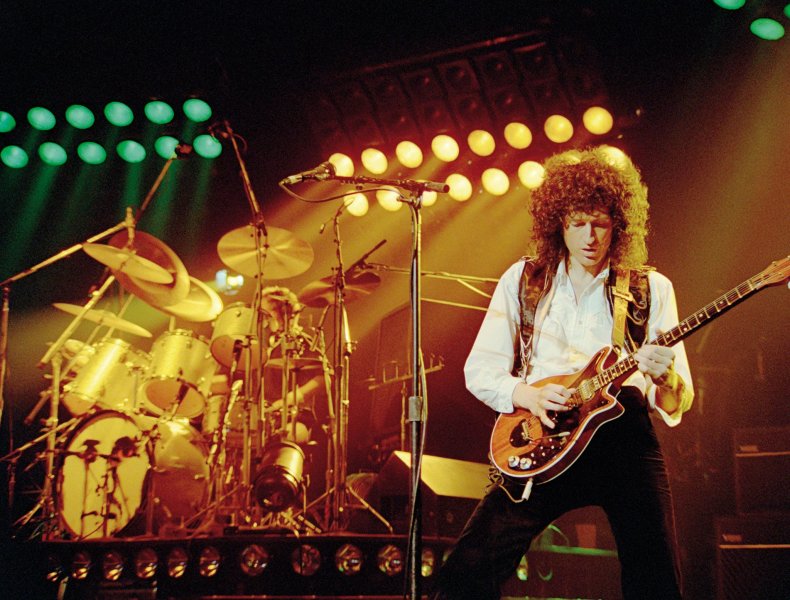 And it only resolved itself when we played Madison Square Garden, and I flew my mom and dad out on the Concord, which is an airplane that he'd worked on but could never afford to fly on. So I put my mom and dad on it, and put them up in the Plaza Hotel and said order room service. He came to the show, and after, he came back and shook my hand. My dad was kind of formal. He said, "OK, I get it now." Which was a big moment for me.
These days, you have so much going in your life.
There's an insane amount going on now.
Has your study of astrophysics blended with your role in Queen?
I don't know if they blend, but I think they complement each other. I like cross-pollinating everything, you know? At school, there was this terrible divide between arts and science. Like if you were an artist, you could not take a scientific course, and vice versa. So I remember having this terrible argument with one of my teachers. I said, "I want to do both." And he said, "You can't. If you're a scientist, you have to do this, and you have to learn German so that you can read scientific papers."
They had it all mapped out. You can't take the art courses, and you have to give up music as a subject, which I did. So I sort of rebelled against that all my life. And I had to make the choice at some point, and it was clear that I was a better musician than I was a scientist, in my mind.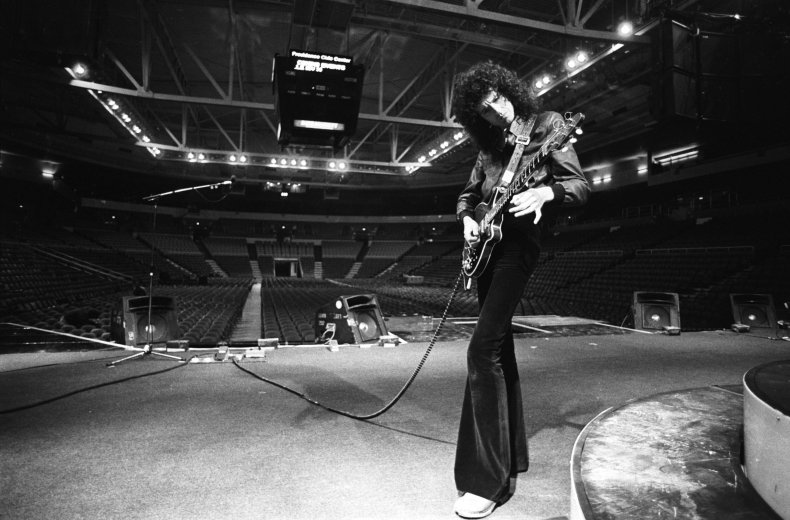 Eventually, I did three years undergraduate physics, with astronomy as a part of it, and I did four years postgraduate research in zodiacal dust, at Imperial College. And that's the point where I had to decide, because Queen was already going. I was teaching math to make some money in a comprehensive school.
What was going through your mind at that point?
I thought, If I don't do music now, I'll never do it, the opportunity will go. So we went off, and we did this insane Queen thing, which could've completely disappeared down the plughole, but didn't.
But what about your science studies?
I wrote up a couple of papers, which was good, and they were published, so at least the work was out there, but I didn't finish the [Ph.D.] thesis. And it was always in the back of my mind.... There's an amazing man named Sir Patrick Moore, who is the father of English astronomy. And I was lucky enough to become friendly with him, and he became like an uncle to me. He said, "Brian, you've never finished your Ph.D., why don't you go back and do it now?" I said, "Patrick, I can't. It's all gone from my head. I've been a musician for 30 years, it's not going to work." He said, "Don't be ridiculous, of course you can do it."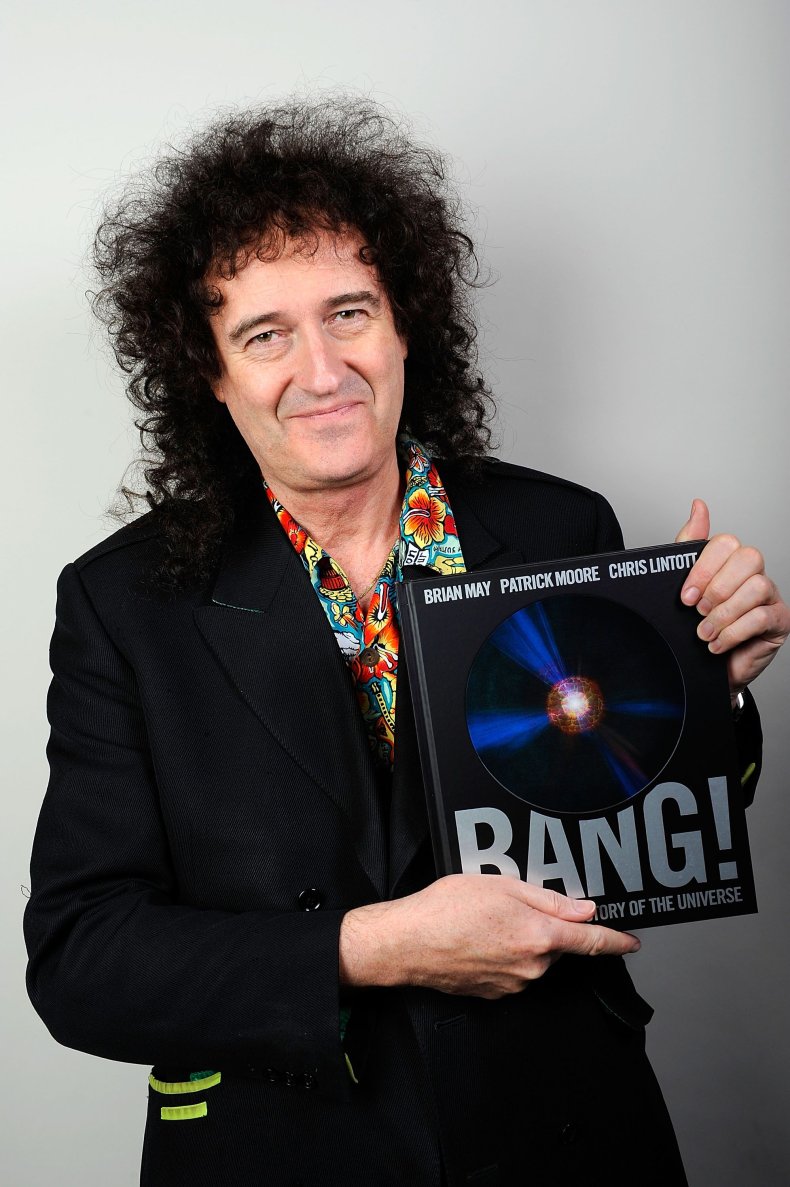 So I started talking about it in interviews, like we are, and somebody posted it. And the head of astrophysics at Imperial College at that time read the interview and phoned me up and said, "If you're serious about wanting to finish up your Ph.D., I will be your supervisor."
Wow!
No one can say no to that. So I ditched everything for a year, just absolutely cleared the decks, went in and did it. And it was tough, because he wasn't easy on me.
Was he a Queen fan?
Not in the least. But he enjoyed what I did…. Getting the Ph.D. opened all these doors. Suddenly I could go back to some of the places I had been when I was doing the astronomy, and I remet with all these guys. The funny thing is, so many of these scientists are very much like me—they're very much into music. So we have a lot in common.
Oh, that's interesting.
Then I got to know a lot of these NASA guys who run these experiments, these things like Rosetta, where they rendezvous with a comet, and New Horizons, where they rendezvous with Pluto. And I'm the luckiest man in the world because I got invited to go and see their operations. I was in the control room when New Horizons was passing Pluto. I saw those images come in. I was able to grab a couple and make a stereo pair of them. And the guy who's head of the project instigator for Rosetta is the biggest heavy metal freak I've ever met in my life. His body's covered in tattoos, half of which are, like, Einstein and scientists, but the other half is heavy metal, you know?
So now I find there isn't that dividing line. They all come to our shows. I love when the NASA guys come. And I was happy to show them what we've done in my guitar solo.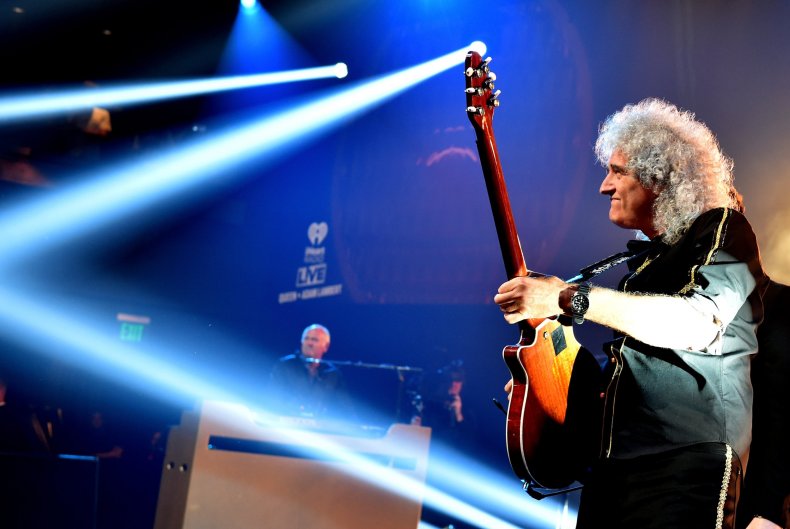 The space, celestial scenes that are projected...
Yeah, it's a little journey. It's nice that I don't feel alone anymore, because all of these people feel the same as me, that art and science should be mixed and a complete, rounded human being needs to have an appreciation of both.
Your animal welfare work is another big part of your life. When did your passion for it begin?
When I got a message from this lady, where I live in the country, saying, "Can I come on your property and build some runs to soft-release some foxes?" I didn't know what it all was. She already ran this wonderful wildlife rescue, and all the animals that came in would be medically seen and restored to health, but then it's like, What do you do? You don't want to keep them as pets, you want them to have a life back out there.
What did you learn from her?
She explained that if you take an animal from its environment and then you fix it physically and then put it out in the middle of a forest, it's probably not going to survive. So this soft-release thing is really important, and the run is a place where they can recover physically, but they also are in contact with the wildlife that's around. You gradually open the door and they will go out, and they'll keep coming back for food. But they'll be able to learn how to take care of themselves all over again. Finally comes the day when they don't come back. So that's what changed my life. I said, "Yes, you can build anything you want, we'll do all these runs."
You and Anne Brummer founded the organization Save Me, which campaigns against a repeal of the Hunting Act in the U.K. Fox hunting is still outlawed in Britain, yet Prime Minister Theresa May wants to bring it back.
Anne had been involved in the political side of things. She'd been around when the Hunting Act was brought in, at great pain, in Britain. Under Tony Blair's government, the Hunting Act was brought in, which outlawed hunting foxes. The sad thing is, it still goes on undercover. And we have a prime minister who's in favor of fox hunting and would like to bring it back. But she's failed to do that. She's failed at everything, basically.
I became involved with Anne on the political side. But we spent half of our time actually physically on the ground, rescuing animals…. And we started going into the House of Parliament, and lobbying MPs, to support our cause.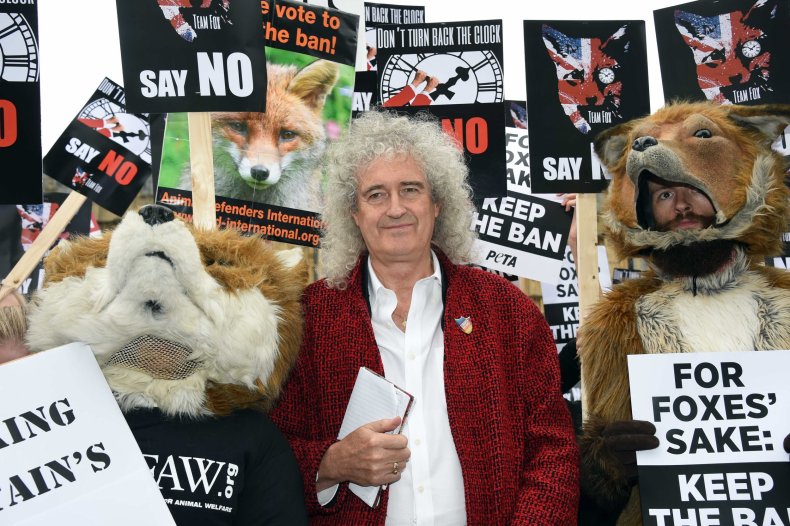 Were the MPs surprised that Queen's guitarist was lobbying in the House of Parliament?
A lot of these MPs wouldn't be interested, except that they're interested in talking to me because perhaps their kids were into Queen. So Queen is a fantastic way of opening doors.... So being a sort of well-known face in music has been very useful. What you do once the door's opened is a different matter, because there's plenty of celebrities who will just put their name to causes. But all these MPs discovered that I wasn't one of those people, that I was a person who wanted to work at it every day and was committed to changing the way animals are treated.