Rep. Brian Sims on Taking HIV Prevention Drug: The Shaming Around PrEP Is Akin to Shaming Women on the Pill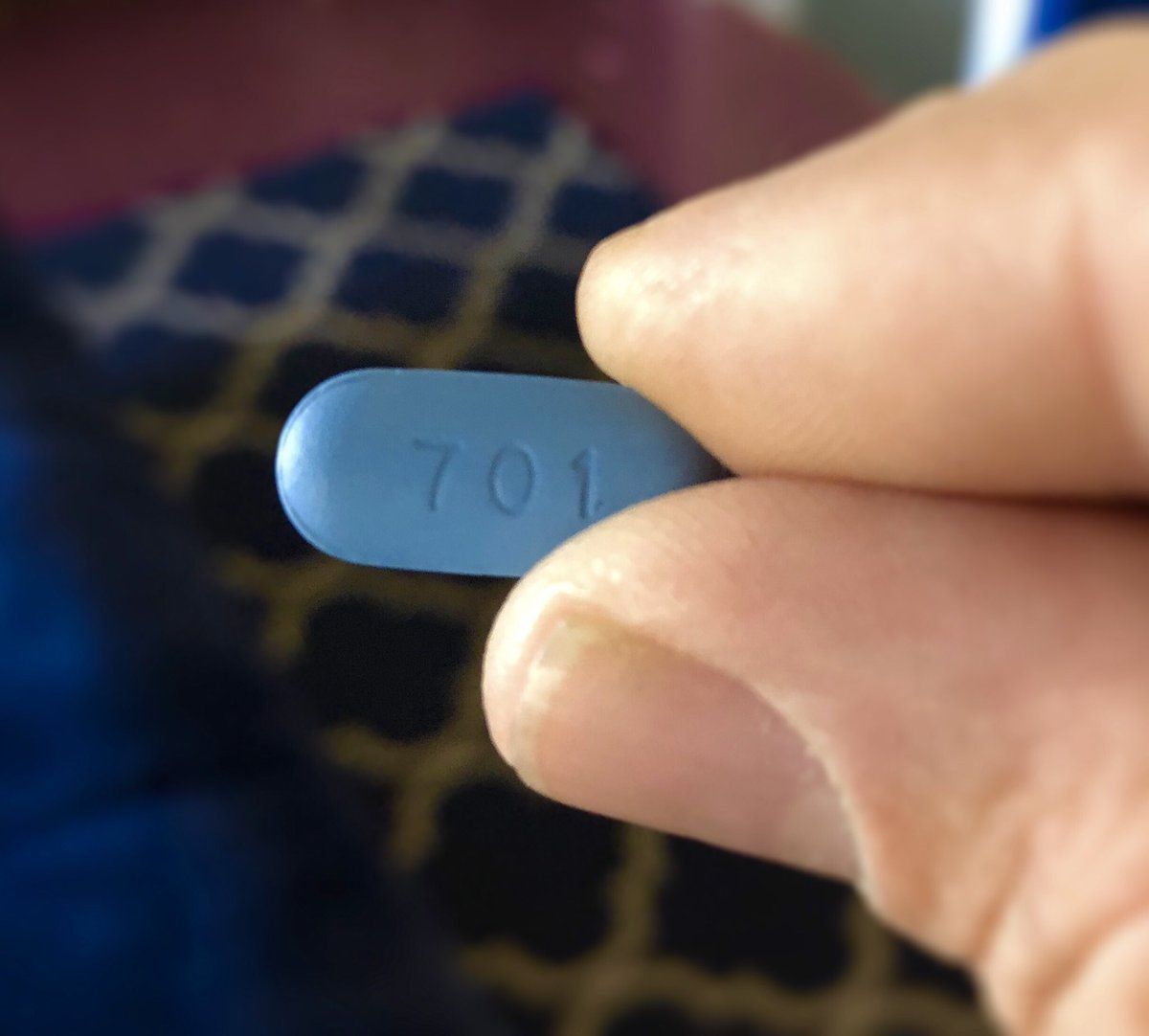 Pennsylvania Representative Brian Sims said he hoped the stigma surrounding a drug that can prevent HIV will one day end, after announcing he has been taking it himself.
Sims, the first openly gay state legislator in Pennsylvanian history, posted photos on social media showing him holding a Truvada pill, also known as pre-exposure prophylaxis (PrEP). When used correctly, the pill is more than 90 percent effective in reducing the risk of HIV infection.
"Starting this day off smart, proactive, and in control," Sims wrote on Instagram.
"Think this is an invite to talk about my sex life? It's not. Think it's an invite to shame me or anyone else? Grow up. 'Stigma' is the thing our enemies want us to be stunted by. It literally kills us. It's stupid and we control our own fate. No shame in this game. Just Pride."
Sims, who introduced legislation requiring PrEP and PEP (post-exposure prophylaxis) be placed under insurance, said he didn't want the fact that he takes the drug to be considered a big announcement.
"I don't feel like I revealed anything," he told Newsweek. "I went on PrEP and started talking about it.
"I'm extremely aware of the shaming that has occurred around PrEP use in a lot of communities," he continued. "I think it's very much akin to the shaming women were subject to when they chose to go on the pill when birth control first became available."
Sims described how the stigma surrounding PrEP was so prevalent he was unaware that many of his friends and acquaintances were also taking it until he posted the picture online.
"There are still know doctors who don't know what PrEP, is and I want everyone to talk about it—it's literally lifesaving," he said.
"I'm in a position where I can teach people about something and show them there's nothing to be ashamed of; or, if I can bear the brunt of some of that shame, then I think it'll allow other people to make healthier decisions."
Sims admitted that the cost of PrEP is a major obstacle when it comes to getting people to take it.
Drug manufacturer Gilead, which makes Truvada, currently sells a month's supply of the drug for between $1,400 and $2,000 a month. Despite making an estimated $3 billion off Truvada in 2018, the company has not paid any royalties to the U.S. government, after claiming that the Centers for Disease Control and Prevention's original patent on the drugs that make up Truvada was invalid.
"So here you've got the federal government developing a treatment for a global pandemic, and then a private company taking that treatment and selling it privately," Sims said.
"They are people who are paying $1,400 a month for PrEP; then there are other people who are getting it for free. That's part of the anger and frustration that this lifesaving medicine has been so badly capitalized."
The day after Sims publicly announced he was taking Truvada, the Justice Department said it was reviewing the patent use of the drug, a possible indication that the government is considering taking action against Gilead (via The Washington Post).
"We are in discussions with the government to determine the best ways to broaden access to Truvada for PrEP to vulnerable populations in the United States and support the federal plan to end the HIV epidemic," a Gilead spokesperson said.
"It is incredibly powerful we have sitting politicians creating visibility about taking PrEP and breaking the still-lingering stigmas surrounding HIV," Jason Rosenberg, co-founder of the PrEP4All campaign group, told Newsweek.
"That being said, there is an unimaginable barrier to accessing this revolutionary drug, and one barrier is cost. Gilead Science's has been evergreening the patent on PrEP, a drug that was created and funded by the U.S. taxpayer yet is being profiteered by the pharmaceutical company at $2,000-a-month supply. This is money, we argue, that could be utilized to radically end the epidemic as we know it."