Brian Stelter Slams Tucker Carlson for Amplifying FBI-Capitol Riot Theory: Did Fox 'Vet' This?
CNN host Brian Stelter on Sunday strongly condemned Fox News host Tucker Carlson for amplifying a discredited theory that FBI operatives were behind the January 6 Capitol riot and the network for allegedly failing to vet his claims.
On Tuesday's Tucker Carlson Tonight, the show's host debuted the conspiracy theory that the FBI could have been involved in organizing the Capitol riot. Carlson repeated it on Thursday, as he accused the federal government of "hiding something."
"FBI operatives were organizing the attack on the Capitol on January 6, according to government documents," Carlson said. "Some of the people who participated on January 6 have not been charged. Look at the documents. The government calls those people un-indicted co-conspirators. What does that mean? It means that in potentially every single case, they were FBI operatives."
Stelter called the claim a "bogus conspiracy theory" on CNN's Reliable Sources, as he attacked Fox News for allowing it to air without adequate vetting.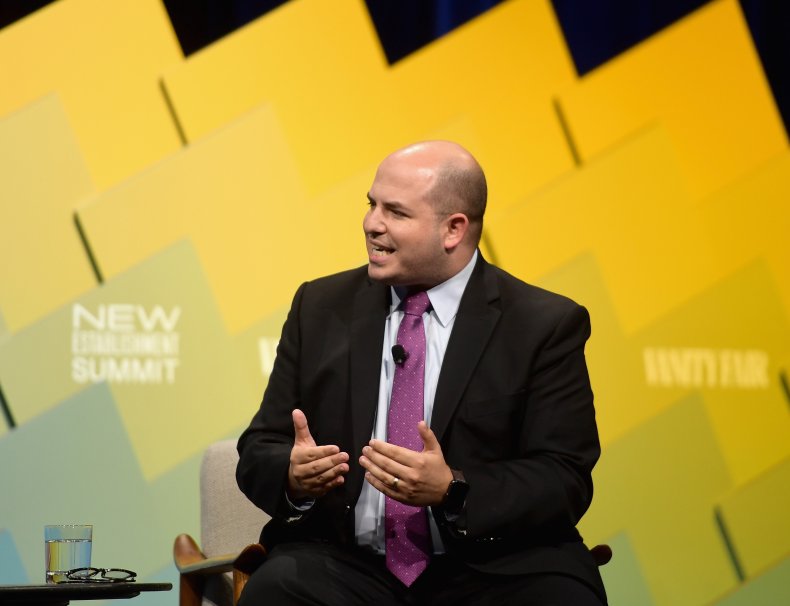 "Tucker Carlson was not just asking questions when he advanced his theory about a false flag attack the other day. He stated as fact that FBI operatives helped organize the attack on the Capitol," Stelter said.
"Everybody's heard about it at this point. GOP lawmakers are parroting this completely bogus conspiracy theory and it's all because of that pipeline. From one random website that Tucker likes, to his top-rated show, like a domino effect, all across the right-wing web."
Stelter then told his viewers that he reached out to Fox News' PR team to ask how the network vetted Carlson's claim.
"That inspired me to send some questions to Fox News," he said. "I asked Fox News PR executives: 'Did anyone vet Carlson's reporting? Did the Fox Newsroom go through his reporting? Did they examine it ahead of time? Why haven't they followed up on it since?'"
The CNN host also questioned why other Fox News shows have avoided covering the theory.
"Carlson alleged this incredible story, he's claiming it as this bombshell. Where's the Fox newsroom? Why isn't Special Report With Bret Baier covering this story every day? Why isn't Fox News Sunday with Chris Wallace covering this incredible claim right now? We know why, right?" Stelter asked.
"Because Carlson is out there on his own. Carlson is an island. He's out there on his own claiming to be telling the truth to his viewers," he continued. "And the defense from Fox is that it's an opinion show and everyone knows it's an opinion show. But it looks like news and it smells like news and his fans think it's news."
Stelter concluded the segment by noting that Fox News PR still hasn't responded to his "basic questions about journalism."
Newsweek reached out to Fox News representatives for comment. This story will be updated with any response.