In Viral Clip, MSNBC's Brian Williams, 'NYT' Editorial Board Member Get Math on Bloomberg Completely Wrong
A factually incorrect tweet from journalist Mekita Rivas got more credit than it deserved on Thursday, when it was read on the air by MSNBC's Brian Williams.
The tweet criticized Michael Bloomberg's spending on his now-suspended presidential campaign, saying that the $500 million in campaign-ad spending could've instead been given to the 327 million people living in the United States, guaranteeing each person $1 million. Williams featured the tweet on his show, The 11th Hour, and he and his guest, New York Times editorial board member Mara Gay, took it at face value.
Of course, the math in Rivas' tweet makes no sense. Bloomberg's campaign would've only been able to give each American about $1.50, not $1 million.
"When I read it tonight on social media, it kind of all became clear," Williams said during Thursday's segment. "It's an incredible way of putting it."
Gay agreed with Williams. "It's an incredible way of putting it," she said. "It's true."
Later in the broadcast, during another segment, Williams apologized for the error. "While I have you both and our audience paying attention, turns out Mara and I got the same grades at math. I'm speaking of the tweet we both misinterpreted. He could give each American $1," he said. "Again, I didn't have it in high school. I don't have it tonight. I stand corrected. Sorry about that. The tweet is wrong."
The official Twitter account for The 11th Hour also sent out an apology and correction.
Rivas' Twitter account, meanwhile, is currently private, but many people have been sharing screenshots of her original tweet online. She updated her bio with a response to critics: "I know, I'm bad at math."
Gay joked about the error on Twitter. "Buying a calculator, brb," she wrote.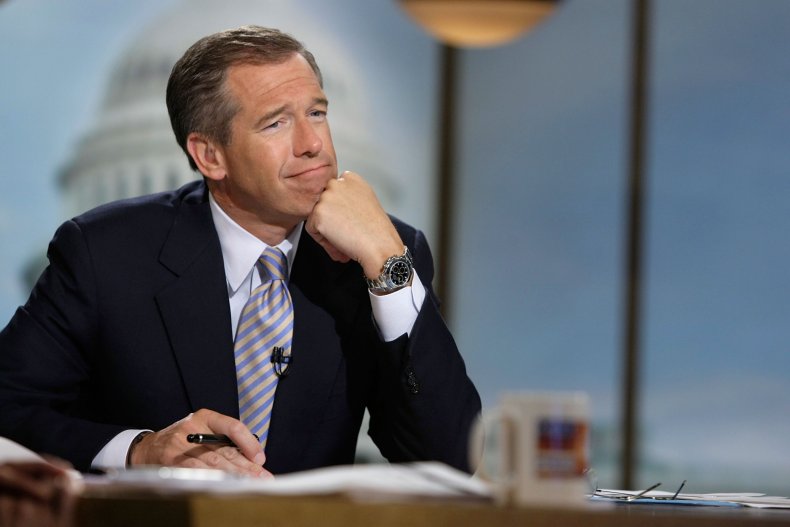 Many people on Twitter have criticized Williams and Gay for their error. Journalist Michael Tracey wrote how much money Bloomberg would actually need to have in order to give each person a million dollars. Daily Wire reporter Ryan Saavedra wrote that the actual amount Bloomberg's ad spending would measure out to would be $1.53 per person.
Another Twitter user noted that the show's production staff is as at fault for the mistake as Williams and Gay, and characterized the criticisms of Gay as sexist and racist.
Some Twitter users approached the gaffe with humor. The Babylon Bee writer Frank J. Fleming suggested giving Williams a $5 bill and asking for two $10 bills back as an easy way to get rich quick. Another person referenced Williams passing comment, "Don't tell us if you're ahead of us on the math."
Still, some people defended the two for the simple mistake. Time editor Anand Giridharadas made sure to share a column Gay published on Friday about Southern Democrats helping former Vice President Joe Biden become the frontrunner in the Democratic primary.