Brian Williams: Mistakes Were 'My Ego Getting the Better of Me'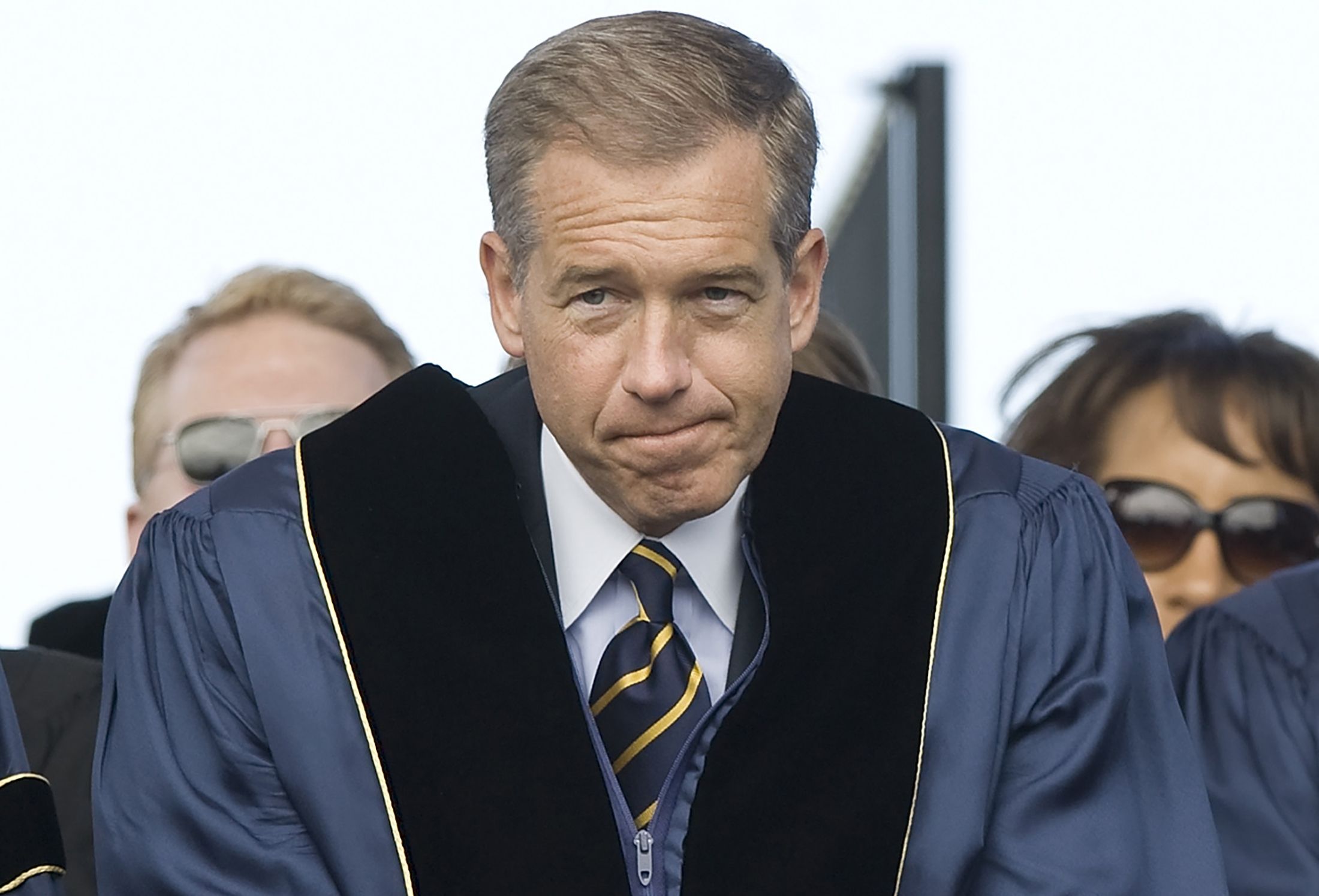 Newsman Brian Williams on Friday publicly blamed his ego for exaggerating stories on multiple occasions, a day after NBC executives announced their decision to reassign him to a new role.
"What happened is clearly part of my ego getting the better of me, to put myself in a better light, to appear better than I was," he told the Today show's Matt Lauer during a taped eight-minute interview that aired Friday morning.
The 56-year-old self-proclaimed "family man" is being replaced permanently by Lester Holt as anchor of NBC Nightly News. Williams said he recognizes and apologizes for his past mistakes that led to his six-month suspension.
Williams is a 22-year veteran of the network. He was the host and chief anchor of Nightly News when he was suspended without pay in February after reports surfaced that he made inaccurate statements about his experiences, including a story from 2003 about a military helicopter he was traveling in during the Iraq War. "I told the story correctly for years before I told it incorrectly. I was not trying to mislead people. That, to me, is a huge difference here," he said.
Executives reassigned him to NBC's cable network, MSNBC, to be an anchor of breaking news and special reports, effective in mid-August.
"What has happened in the past has been identified and torn apart by me and has been fixed, has been dealt with. And going forward, there are going to be different rules of the road," he said. "I get this. I'm responsible for this. I am sorry for what happened here. I am different as a result, and I expect to be held to a different standard."
Lauer asked him if, when he went on Nightly News, he knew he was telling a story that wasn't true.
"No," Williams replied. "It came from a bad place. It came from a sloppy choice of words. I told stories that were not true over the years. Looking back, it is very clear. I never intended to. It got mixed up. It got turned around in my mind."
Williams said he has been tearing apart, unpacking and analyzing his past choices, an experience that has been "torture" for him. He said he listened to and watched what amount to the blackbox recordings of his career, decades of public utterances, to try to figure out how it happened.
"I was reading these newspaper stories not liking the person I was reading about. I would have given anything to get to the end of the story and have it be someone else, but it was about me," he said. "I own this, and I own up to this."
When the exaggeration unraveled, Williams apologized on-air in February. He admitted that he misspoke but not intentionally so. Instead of traveling in an aircraft that was hit by rocket-propelled grenade fire, he said, he was following the aircraft.
Holt, 56, has been a TV reporter for 34 years. He had been filling in for Williams on the evening news program.