Brian Yang, Missing Army Lieutenant, Found Dead on Hiking Trail
Tributes have been paid to a 25-year-old Army lieutenant who told friends "life is not meant to be lived on autopilot," after he was found dead on a hiking trail.
Hikers discovered the body of 1st Lt. Brian Yang on a trail near Mount St. Helens in Washington state on Wednesday afternoon, local officials said.
Lt. Yang, who went missing over the weekend, appeared to have fallen about 200 feet down a very steep embankment, Cowlitz County Sheriff's Office said in a statement on Facebook later that day.
"At 1353 hours of July 21st, hikers in the Mt Whittier area called Cowlitz 911 to report finding a hiker on a ridge below them," it read.
"The subject was unresponsive and was wearing clothing similar to that of missing hiker Brian Yang. Search and Rescue staff responded to the area and confirmed the subject, whom they were able to identify as Mr. Yang, was deceased."
Cowlitz County's Sheriff Brad Thurman told Newsweek that the investigation into Yang's death is being led by the sheriff and coroners office in neighboring Skamania County, where his death occurred.
The Army's I Corps, based at Joint Base Lewis-McChord, later stated Yang's body had been found on a run route near Mount St. Helens.
"Brian touched the lives of so many and will be sorely missed," the command said.
Yang's family has been notified of his death.
'Life Is Not Meant to be Lived on Autopilot'
Following the announcement, Sheila Lor, Yang's older sister, wrote: "We love you so, so much, Brian." Writing in Hmong, she added: "Goodbye, my handsome brother."
Lor also thanked those who helped during the search for their "overwhelming love and support."
"We have felt so touched by everyone who has reached out to us personally and prayed for our family," she wrote on Facebook. "The search for Brian has finally come to an end and I am deeply saddened to say that he has passed away."
King Yang also paid tribute to his "mentor and brother," sharing messages he had exchanged with the soldier before his death.
In the messages, the soldier tells him: "Life is not meant to be lived on autopilot."
Another poignant message read: "I could die right now and be fine." Another said: "Because I'm still alive I want to do even more."
Lor responded to the messages in a separate post, writing: "I will always love you."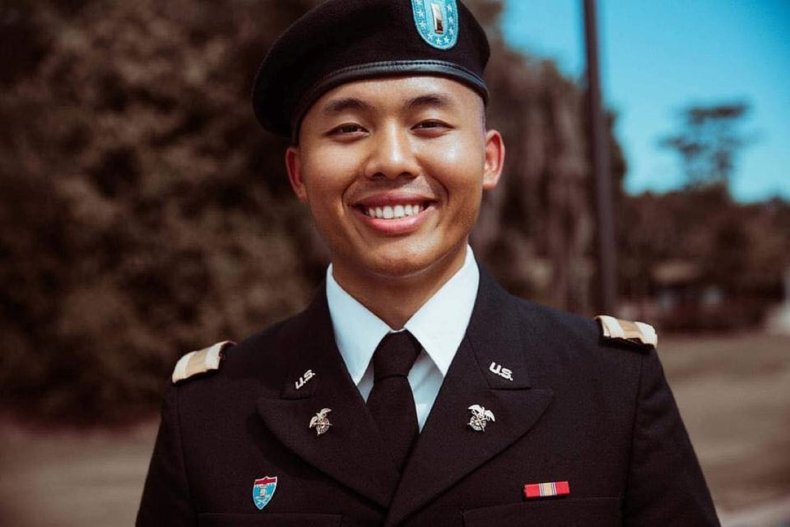 Update: 07/22/21, 6:23 p.m. ET: This article has been updated with comment from Cowlitz County's Sheriff Brad Thurman.