Briana Renee's Ex Matt Grundhoffer Threatened To Kill Her, She Claims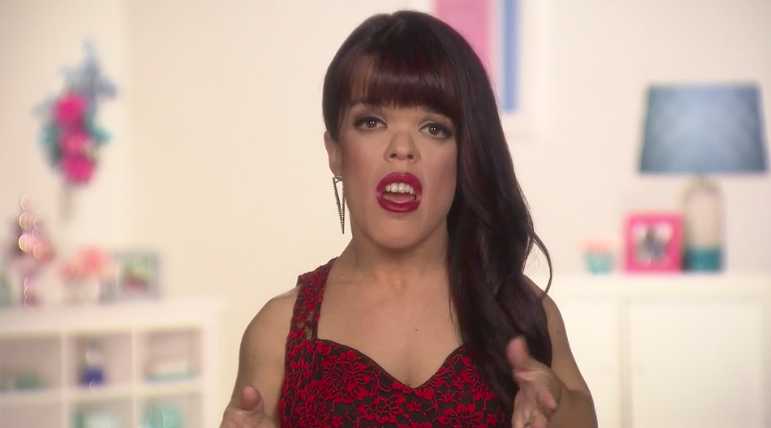 Little Women: LA star Briana Renee filed for divorce from husband Matt Grundhoffer on Thursday after nearly three years of marriage. She cited irreconcilable differences and asked for spousal support and child support, according to documents cited by TMZ.
The couple has a 1-year-old son Maverick, and Renee has a daughter, Leiana, from a previous relationship. Grundhoffer said he would take Maverick away, Renee claimed.
Renee and Grundhoffer originally broke up in November after he verbally abused her, calling the reality star a "cunt" and a "worthless bitch," according to a restraining order she filed last month.
Troubles in the couple's marriage were documented in the Lifetime series, with Grundhoffer's infidelity a main storyline on the show. But Renee said problems went beyond his cheating. She accused him of oftentimes being drunk and, when drunk, threatening violence. In April, Grundhoffer threatened to "kill everyone in the house," Renee claimed.
Briana also found "sexually explicit and disturbing" messages between Grundhoffer and another woman that allegedly "involved bestiality and proposals of sex acts with minor children, including the proposal of sex acts with Matthew's minor child, age 12, from a previous relationship," the restraining order cited by TMZ said. Grundhoffer's oldest son, Aaric, lives in Seattle with his mother.
Grundhoffer didn't immediately respond to his estranged wife's allegations.
A judge awarded Renee's restraining order. He must stay at least 100 yards away from the reality star and Maverick. Renee was also given full custody of the 1-year-old.
She didn't immediately respond to Newsweek's request for comment.
On November 10, Renee and Grundhoffer issued similar statements to Instagram about the demise of their relationship.
"After 3 years, and bringing the most handsome little boy into this world, we have come to the end of our marriage," she wrote. "We rode til the wheels fell off, and now I'm only focusing on being the best mama."
Grundhoffer added: "We fought a good fight but now realize we are better friends then a couple. Our children will remain the constant focus of our love."
Renee also promoted her singing career on Instagram, posting black-and-white images of caged stuffed animals with numbers next to them.
"For 7 cycles of Sun and Moon, the animal waits inside her room," she wrote on Tuesday. "The light reveals color, a reminder that I'm alive. Only a matter of time now.. a matter of 5," she said in another post.