Brianna Sykes, 19, Identified as Woman Killed by Police Officer in Flint, Michigan
Nineteen-year-old Brianna Sykes has been identified by authorities as the woman shot and killed by a police officer in Flint, Michigan over the weekend.
"At the request of the Flint Police Department, the Michigan State Police is investigating an officer-involved shooting that occurred at approximately 2:14 p.m. in the City of Flint involving a Flint Police Department officer," authorities said in a news release Monday.
"Preliminary investigation indicates the officer, who was working a traffic point of the Juneteenth Celebration Parade, was fired upon by the lone occupant of a vehicle who drove up to him at the traffic point," officials said. "Upon taking fire, the officer returned fire, striking the suspect," who has been identified as Sykes.
Sykes was transported to a local hospital for medical treatment following the Saturday incident but succumbed to her injuries at the hospital.
The officer was not injured, nor were any bystanders in the surrounding area. The suspect was the only individual in the vehicle at the time of the shooting, police said.
In accordance with Flint Police policies, the officer is on paid leave as the investigation remains ongoing.
Reports will be forwarded to the Genesee County Prosecutor's Office, which will decide whether any criminal charges are filed for the shooting.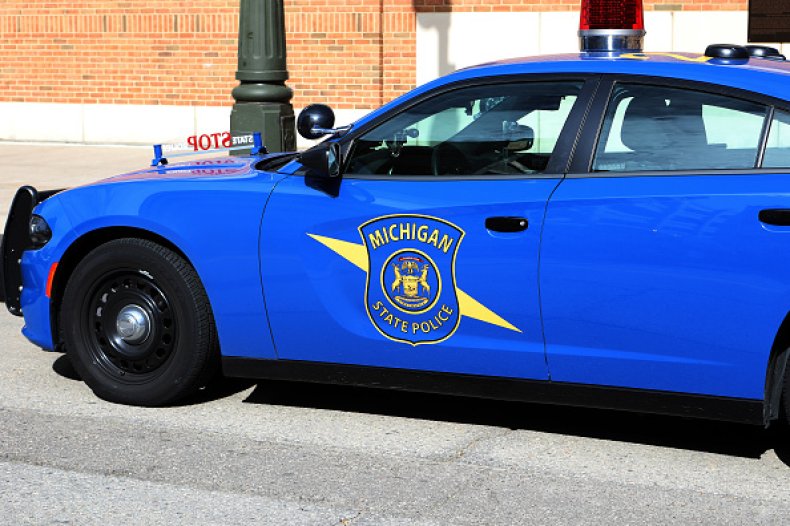 Cell phone video of the incident, obtained by NBC News and verified by police, captured an officer pointing a gun at a stopped car, saying "Let me see your hands. Hands up."
The officer is then seen opening fire. The vehicle rolls forward as the officer falls to his knees and "appeared to show emotional distress" as another officer appears to console him. It is unclear what happened prior to the moments recorded on camera.
The shooting occurred just days after President Joe Biden signed legislation establishing June 19 as Juneteenth National Independence Day, a federal holiday marking the end of slavery in the United States.
The City of Flint held a three-day festival to celebrate Juneteenth over the weekend, including Saturday's Champions Parade, which started in front of Flint City Hall and proceeded north on Saginaw Street to Berston Field House.
In honor of the city's athletic stars and community leaders, Flint native and two-time Olympic gold medalist Claressa Shields was slated as the event's grand marshall. The parade was rerouted to avoid the scene of the shooting after the incident.
On Saturday, Michigan State Police tweeted: "On this #Juneteenth holiday, we remember the incredible struggle of African Americans against slavery & the ongoing struggle against racism."
"MSP is committed to continuous self-development, respect of all cultures & appreciation of the differences that make us stronger together," the department wrote.