Police were called to respond to reports of multiple fights that broke out at a wedding in Memphis. The bride was allegedly involved in one of the fights and is facing charges after reportedly biting one of the officers on the shoulder.
The Memphis Police Department received a report of several fights that involved 20-30 intoxicated people on Friday night at the wedding venue location. There was also a report of someone at the venue with a handgun. FOX 13 reported police were breaking up the fights, and one of the scuffles included the bride, identified as Miya Pugh.
According to WREG, Pugh was reported to have started yelling in the parking lot as people were getting detained. Police said Pugh was "visibly intoxicated" and told the officer she was drinking to celebrate her wedding day. The outlet reported Pugh was yelling that her wedding was ruined because of the fighting.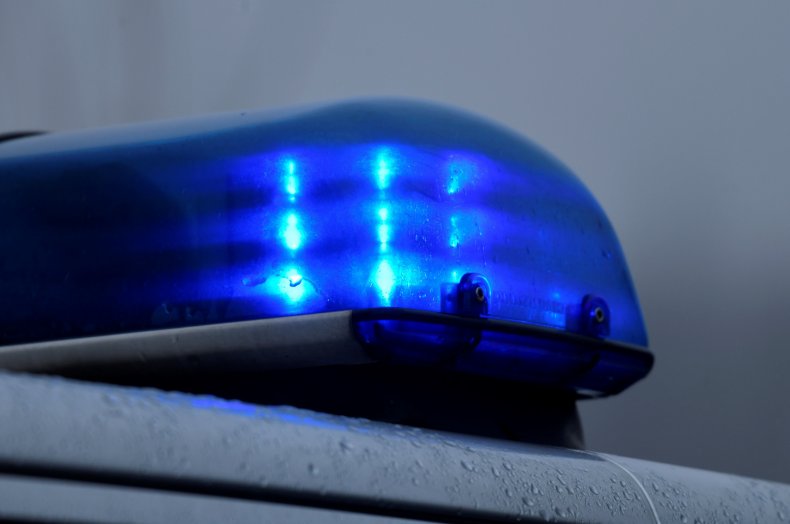 The news outlet went on to state Pugh was lightheaded because of the heat and alcohol consumption.
In a police report sent to Newsweek, police then called the Memphis Fire Department to assess Pugh.
However, the report stated that Pugh "went from docile to combative," and tried to fight two officers. After officers began to place Pugh into custody, she bit an officer on the shoulder, causing a "minor abrasion."
The Memphis Fire Department examined Pugh and cleaned the officer's abrasion.
Jerrita Patterson, a reporter for WREG posted a video to her Twitter account of the scene, which showed numerous police cars and officers.
Some Twitter users responded to the video and weighed in on the incident.
"What a way to start a new marriage," one Twitter user wrote.
"Another good reason to have no alcohol at weddings or limited amount...goes for liquor on planes," another user said.
Pugh has since been charged with aggravated assault, disorderly conduct, public intoxication and resisting official detention.
Although uncommon, fights occasionally break out at weddings.
Newsweek previously reported that a New Jersey man was charged with sexually assaulting a teenage waitress and then starting a fight at his own wedding.
Matthew Aimers followed the waitress into the bathroom after she rejected his advances where he sexually assaulted her and exposed himself.
Police were later called to respond to reports of fights at the venue. They found Aimers "pushing and punching people."
He was eventually arrested following a brief struggle with police on a parked shuttle bus.
Newsweek has reached out to Miya Pugh but did not receive a call back at press time.
Updated 08/31/2021, 1:00 p.m. ET: This story has been updated with a statement from the Memphis Police Department along with additional information and background.