Bride-to-Be Stole Bachelor Party Money, Left Groom and Friends Stranded at the Airport
Rachel Doran pleaded guilty in a British court this week of stealing the £11,160 her fiance and his friends had put together for a bachelor party trip to Ibiza.
When Chris Mahone and 30 of his guy friends showed up at Leeds Bradford Airport on September 6, 2017, The Scotsman reports, they discovered that there were no flight or hotel bookings in their name. Mahone had a printed confirmation form from online travel service jet2.com, but closer examination revealed it to be a forgery.
Mahone had let his fiancee Rachel Doran handle all of the preparations for the stag trip, and he soon realized that she had taken the money for herself and left him in the lurch 10 days before their wedding. Doran had mocked up the jet2 reservation and led him to believe that everything was set for the trip.
The BBC reported that Doran had spent the money that Mahone and his friends had given her for the trip, and then turned to online gambling and trying to obtain loans to earn it back in time. When that failed, she turned to forgery as a last resort.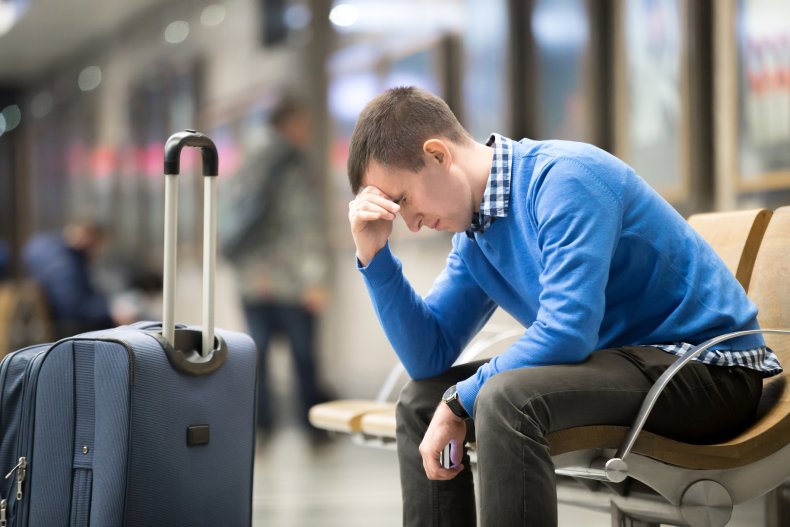 In a statement to the court, Mahone said "I loved her and put all my trust in her. My friends are gutted about what Rachel has done. They don't want the money back. They just want justice done.
"My mates could have easily turned on me but they didn't. Rachel took their hard earned money, too.
"I do not want to see Rachel again. I just want her to know what devastation she left behind, not only for me but for my family and friends.
"She let me down at a time when we were supposed to be happy and looking forward to living together as man and wife."
Doran's defense attorney argued that she had suffered three miscarriages in the time leading up to the wedding and was not of sound mind. She was given a 15 month sentence, suspended for two years. She was also ordered to repay Mahone and his friends £3,600.
The Birmingham Mail reported that Doran is now living in Egremont, United Kingdom with a new boyfriend.
This isn't the first time that a scammer has ruined a British bachelor party. In 2016, best man Martyn Galvan collected £8,000 ($10,500) from groom Dino Carter to pay for a trip to Prague, according to The Guardian. That trip never happened, and Galvan tried to claim he had terminal bowel cancer to distract from his swindle. Instead of celebrating his friend's wedding, Galvan was sentenced to 20 months in prison.