Fiancée's Excuse for Demanding Groom Picks a New Best Man Disgusts Internet
A bride has been slammed online and accused of being "incredibly transphobic" for asking that her fiancé pick a new best man for their upcoming wedding, after the person who was originally picked for the role transitioned to a woman.
Sharing her predicament on Reddit on January 24, user Elegant-Scholar-7566 explained that she and her partner had originally planned to get married a few years ago, but the COVID-19 pandemic put their plans on hold until things felt safer for everyone in attendance. Her post has already generated over 11,000 votes and 6,500 comments.
The person's fiancé had originally asked a friend whom he has known for over a decade to be his best man, but the supposed problem arose because the best man has since transitioned into a woman, called Amy.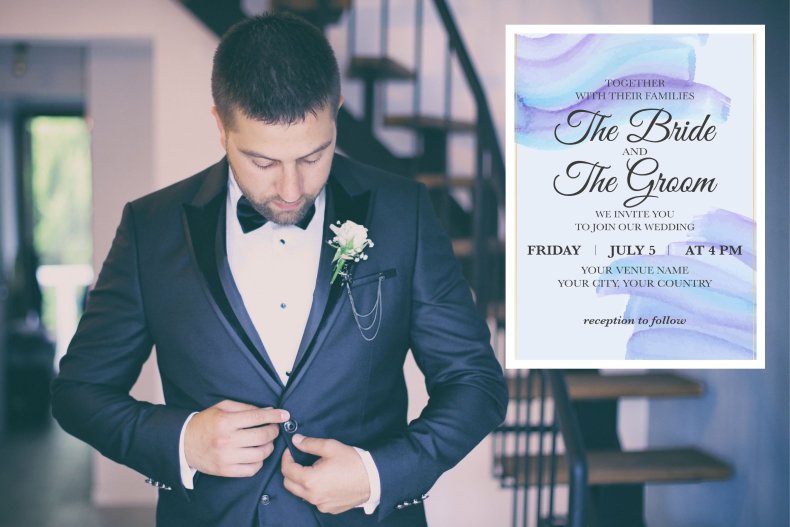 The Centers for Disease Control and Prevention estimates that around 1 million people identify as transgender in the United States, but it's widely acknowledged that there are still great obstacles for the trans community.
A report released in 2011, titled "Injustice at Every Turn," asked a sample of 6,000 transgender and non-conforming participants about their experience with discrimination, harassment and assault. The survey found that 63 percent of participants reported at least one serious act of discrimination at some point in their life.
The Reddit poster wrote: "Initially Amy had planned to not come out to Kevin until after the wedding, but after finding out that the wedding was going to be delayed, she came out to him.
"Without consulting me, Kevin told her that he was fine with all of that and that if she was at a stage where she'd like to wear a dress when our wedding happened that he would find her a dress."
The bride now feels uncomfortable with the idea of the best man standing at the altar in a dress as she thinks it would go against the beliefs of her "very traditional family."
"I know that my family would have a lot of issues with Amy, which I'm sure would bring a lot of unwanted or outright rude attention towards her. For this reason I've asked my fiancé to choose someone else to be his best man and requested that Amy attend as just a guest," the poster wrote.
User Elegant-Scholar-7566 added that her request has caused a rift between the couple, as the groom feels that the wedding should be canceled if the bride feels this strongly against it.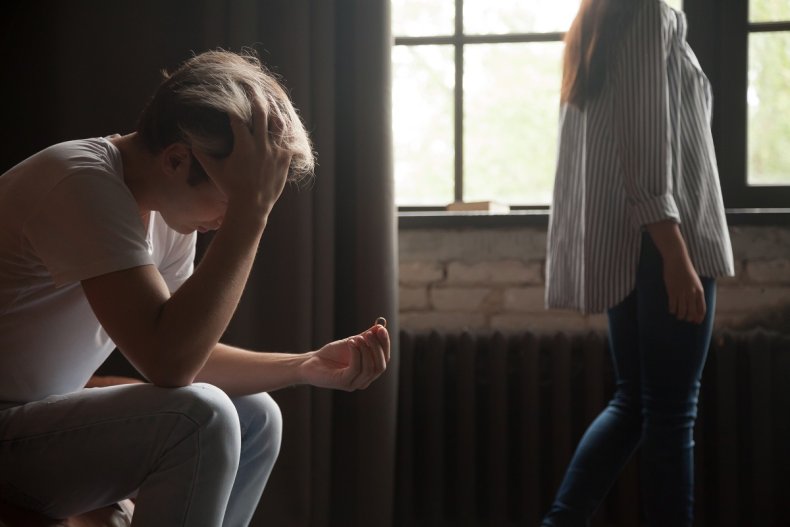 Ahead of the wedding in August, Christopher Shelley – a life-cycle celebrant and wedding podcast host – told Newsweek that the best thing this bride could have done would have been to embrace the change rather than create a problem out of it.
Shelley said: "This is a huge opportunity for her to be magnanimous, inclusive, open and welcoming, all of which are the entire point of having a public wedding. Her instinct to steer towards some vague notion of a traditional wedding is going to turn on her.
"Her wish also reveals ignorance–if the bride spent some time with the best man to understand what she's going through, she'd know more and be more accepting. What this bride could have done instead is embrace the change that her fiancé's best man has undergone."
Shelley further suggests that the groom stands his ground, after choosing his best man for a reason, and the celebrant says they can go ahead "without calling any attention" to whether the best man is male or female.
Most Reddit users were in agreement that the original poster is in the wrong. The top-voted comment beneath the post reads: "This is incredibly transphobic. Amy is his best friend and when your fiancé chooses her as his best man, you have to respect that, and so does your family."
Many other Reddit users commented on how she blames her family's traditional views as the problem, with one writing: "Your family's views are the problem. And that you're more worried about them than your future husband's decision. This is a MARRIAGE, not a one-day wedding."
Newsweek reached out to u/Elegant-Scholar-7566 for comment. We could not verify the details of the case.
Has a wedding come between your relationship with a loved one? Let us know via life@newsweek.com. We can ask experts for advice, and your story could be featured on Newsweek.