Bride Dies 10 Days After Wedding After Falling From Golf Cart on Honeymoon
A 29-year-old bride has been killed in Australia after falling off a golf buggy on her honeymoon, only 10 days after she got married to her husband.
Robbie Morgan, 30, crashed a golf cart while he was driving himself and his new wife Mariana on Hamilton Island at around 4:30 p.m. on Monday, when attempting to perform a U-turn.
The couple, from Strathfield in Sydney, were on Whitsunday Boulevard at the northside of the island, which forms part of the Whitsundays, an archipelago of 74 tropical islands 55 kilometres off the Queensland Coast.
Although Robbie escaped the accident uninjured, his wife died in the freak incident. She died at the scene, despite a paramedic, an off-duty dentist and off-duty firefighters attempting to save her with CPR.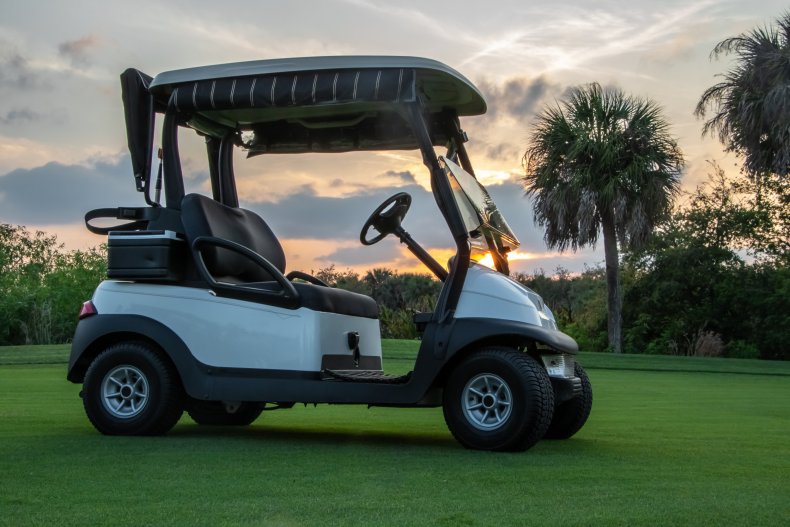 The couple married only 10 days earlier at Doltone House in Sydney.
Queensland Police Inspector Anthony Cowan described the death as "a traffic accident" in a news conference on Tuesday. He said there was no indication of dangerous driving or driving under the influence.
"It was just a tragic accident with a golf buggy," Cowan said.
"There may have been some inexperience driving those type of vehicles, and while turning it has rolled on its side and the woman has fallen out and sustained life-threatening injuries."
"It just appears inexperience in driving that type of vehicle, turned too quick and rolled on its side and unfortunately, it has ended up with this result."
He added that Maria was not wearing a seat belt when the accident took place.
Cowan said that Robbie may have been performing the U-turn because the buggy vehicle was running low and he wanted to return it to the charging point. He said there were no other vehicles involved in the accident.
Queensland Ambulance Service Acting Director Graeme McIntyre said at the press conference that Maria Morgan was in cardiac arrest from the accident and would not respond to 35 minutes of CPR.
Hamilton Island confirmed the tragedy in a statement.
"Our deepest thoughts and condolences are with the family and friends of the woman involved in this tragic incident," the statement said.
"Golf buggies are required to be operated in accordance with Queensland Road rules and requirements on Hamilton Island.
"Our highest priority is the safety and wellbeing of our guests, residents and staff and we are working closely with Queensland Police to investigate the incident."
Hamilton Island, a popular tourist destination, is a car-free island with an area of only five kilometres squared. Most of the travel on the island is via golf buggy, which can be rented without training, but are all fitted with seatbelts.
The island stopped using six-seat petrol buggies in 2016 after a woman and her nine-month child were left in critical condition after a crash, which also injured seven others.