Bride Slammed for Asking Sister To Change Hair for Wedding Day: 'Rude'
A bride has been criticized online after her sister took to the internet to share that she'd been asked to change her hair ahead of the big day.
The sister, who is set to be a bridesmaid, took to popular online forum Mumsnet, where she sought advice on her situation.
In her post, which has so far received 400 replies, the bridesmaid explained that she wears dreadlock extensions which are "quite expensive" and "need fitting in every few months."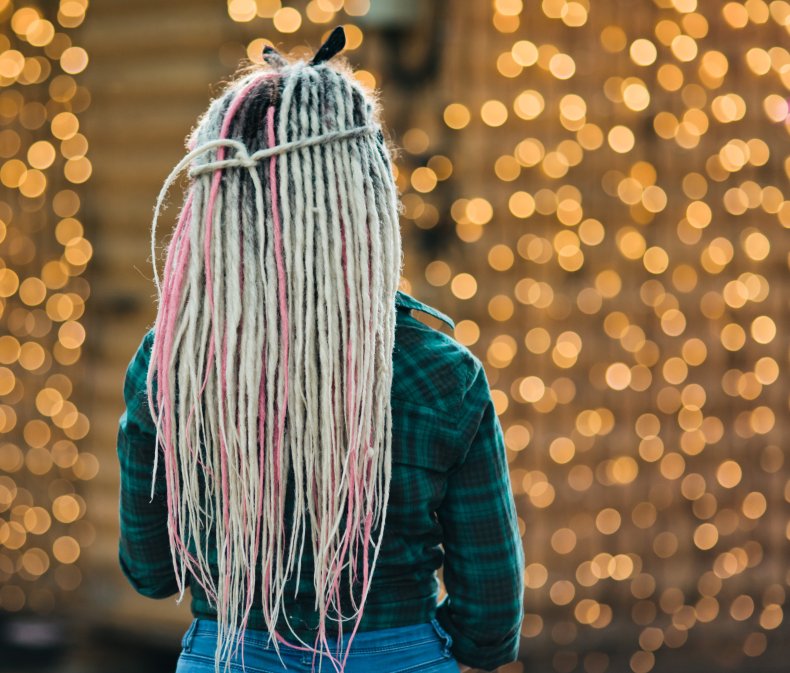 The sister, however, feels strongly about the hair choice and has made a specific request for the look on her wedding day. "My sister has said to me, or should I say 'told' me that I'm not having dreads in for her wedding," she wrote.
She admitted that while she didn't initially have a problem with it, and will remove the extensions for the wedding, her boyfriend pointed out that he thinks it's "out of order" due to the sister "basically telling me to not be myself."
"He reckons I should say something but I don't think I want to cause agro and I would rather her just be happy on her day, not that my hair should make her otherwise...she was a bit cheeky about it because I did tell her that they're expensive and was hoping she wouldn't bring them up, but she replied with 'money can't buy taste,'" she wrote.
The dilemma is far from a rare one—the internet is filled with similar posts spanning Reddit and wedding forums from the view of both the bride and bridesmaid. A prominent theme of Keeping Up With The Kardashians even focused on this exact scenario, with Kim Kardashian requesting younger sister Kylie Jenner remove her blue hair ahead of her Florence, Italy, wedding to Kanye West.
Brides with a long list of demands and rules have in recent years been dubbed a "bridezilla," a term that some choose to embrace while others deny. A survey by WE-TV found that New York City, San Francisco, Detroit and Houston are all home to the most bridezillas.
With a rise in bridezillas comes a rise in bridesmaids expected to meet their every demand. In fact, a 2017 study by Wedding Wire found that the average bridesmaid spends around $1,200 on each wedding she is part of.
Respondents to the post were left reeling at the bride for her apparent desire to control her sister, with one user claiming it to be "unreasonable of her and rude."
"You are her sister not a prop for her Instagram. Of course you shouldn't change yourself for her pictures," added another.
"Incredibly rude of her to even consider asking you to change," claimed one person. "Bet she's not paying for you to have them removed and put back in again afterwards either. Her comment re 'money can't buy class' is really really rude and disrespectful. That comment alone would have me refusing."
Others, however, had slightly different ideas, siding with the bride. One user wrote: "You want her to be happy, and you know it will make her happy, so no reason not to do it."