Bride's Brother Leaves Wedding After He's Used as 'Free Childcare'
An older brother decided to take to Reddit to share his grievances over how his sister chose to handle child care for her one-month-old at her wedding.
Redditor u/Technical_Spread1810 wrote about the nuptials on the subreddit "Am I The A**hole" in a post that has been voted on over 13,000 times.
He started off by explaining that his young nephew "loves to cry." He said he carries on until someone takes him outside for some fresh air. Though the older brother missed the pre-wedding festivities, he wrote that as soon as he arrived to the ceremony he was asked to take the newborn outside.
In 2018, The Knot wrote that hiring a babysitter for a wedding reception, though an extra expense, can be a good idea as it will likely yield more "yes" RSVPs.
The Redditor said he was upset his sister opted to have him be the caregiver, rather than a friend because he missed out on watching his sister "reach a milestone."
VeryWellFamily cautioned that while using family members as childcare has pros, like trustworthiness and convenience, there is the con of family members possibly feeling taken advantage of.
The outlet went on to say that recruiting family members as caregivers can spawn resentment from both sides.
"Be careful that you're not using your family's generosity too much and be understanding when the answer is no," the outlet wrote. "Resentment can come from both parties and it can damage what was once a happy relationship all of you enjoyed."
The Redditor said at first he agreed to occupying his nephew because the ceremony had not yet started but he was asked again later in the day. When he asked why the child did not have a sitter, his sister said all the money was spent on the ceremony and party.
"I was kind of annoyed because I wanted to sit in on the ceremony, but just about everyone jumped on me telling me to do my sister a favour [sic] and that 'it was her day.' I asked her about when I was expected to take the baby out for fresh air, and she gave me this huge list of times that basically meant I missed out on the important parts. I wouldn't be there for the exchanging of vows, the reception, the aisle walk, the readings, the kiss, etc."
He wrote that he realized he would only be spending a total of about 30 minutes inside, the rest he would be acting as the babysitter. He said when he realized he would be missing the reception too, it was the "last straw."
"[W]hen my mother was holding the baby I slipped out and just left," he wrote.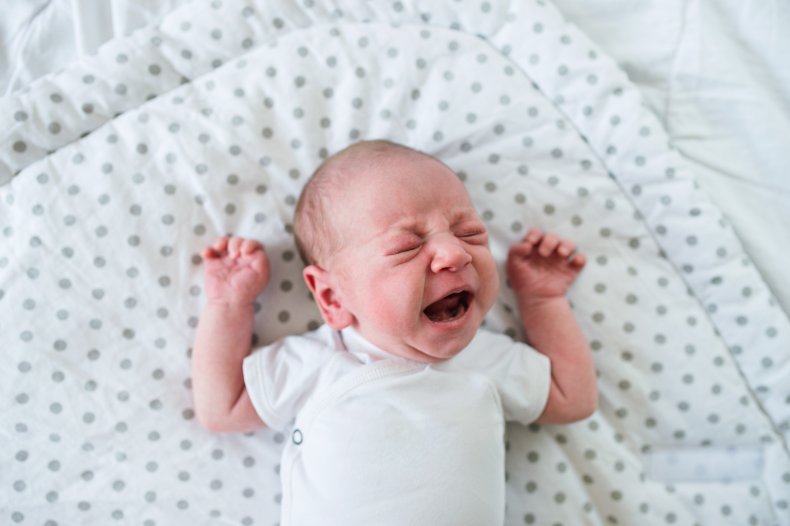 He said the next day he received a call from his sister saying he "ruined" her wedding and that the baby "wouldn't stop crying."
"I told her that I left because she treated me like a babysitter instead of a guest/family member, and said that it was her fault if she couldn't get a nanny or ask a friend to do it," he wrote.
He said his family has turned against him calling him selfish and telling him he is "effectively disowned" unless he apologies.
The Redditor "sees no reason" to do so, and commenters agree.
"NTA—Why couldn't she rotate baby duty between family members? She basically implied you were the least important person for her at the wedding. Plus how expensive would it have been to hire a babysitter? Or your parents could have chipped in and gotten one," one person wrote.
"NTA were you the only person certified to hold a baby? [T]ell every single one of those family members 'weird. I didn't see you stepping up to take care of the baby,'" said another in agreement.
Newsweek reached out to u/Technical_Spread1810 for comment.