'Bridgerton' Author Julia Quinn Shares Moving Tribute After Father, Sister Die in Crash
The father and sister of author Julia Quinn have died in a highway crash in Utah.
The novelist, who is best known for her Bridgerton book series and its Netflix adaptation, shared the news in an emotional Facebook post on July 7.
"I have lost my father and my sister," Quinn wrote. "I have lost my father, and I don't have my sister with whom to grieve."
Quinn—whose real name is Julia Pottinger—said her 77-year-old father, Steve Cotler, died along with her 37-year-old sister, Violet Charles, whose given name was Ariana Elise Cotler. Her sister's service dog Michelle was also killed in the crash.
The novelist added that she and her sister, an illustrator, "had just finished writing a graphic novel. It was dedicated to our father. It will still be dedicated to our father. It won't be a surprise anymore, but I'd like to think he suspected we'd do it. He knew us so well. He was our dad."
The crash took place on June 29 on Interstate 15 in Kaysville, Davis County, and involved multiple vehicles, according to the Utah Highway Patrol.
Emergency services confirmed that both father and daughter died at the scene.
According to the state Department of Public Safety, the crash occurred when a catering company lost its load of canvas bags on the freeway, causing two cars to stop, or nearly stop, for the debris.
"A green Ford F-250 came upon the stopped traffic and collided into a red Toyota Prius out of California. The Prius then struck a silver Chevy Malibu. Two occupants inside the Prius, an adult male and an adult female, sustained fatal injuries and died on scene," the department said.
Local publication Deseret News reported on June 30 that a suspected impaired driver had been arrested in connection with a multi-vehicle crash.
In a police booking affidavit, the arresting trooper wrote: "The driver explained that traffic had slowed in front of him and that he quickly changed lanes and collided with the rear of another vehicle," according to Deseret News.
The trooper added: "After speaking with the driver, troopers on scene informed me that there was an open container of alcohol in the driver's vehicle. While I was instructing the driver, on how to fill out the crash form, I observed that he had difficulty following my instructions and I had to ask him the same question multiple times."
The investigation into the crash is continuing. Newsweek has contacted the Utah Highway Patrol for further comment.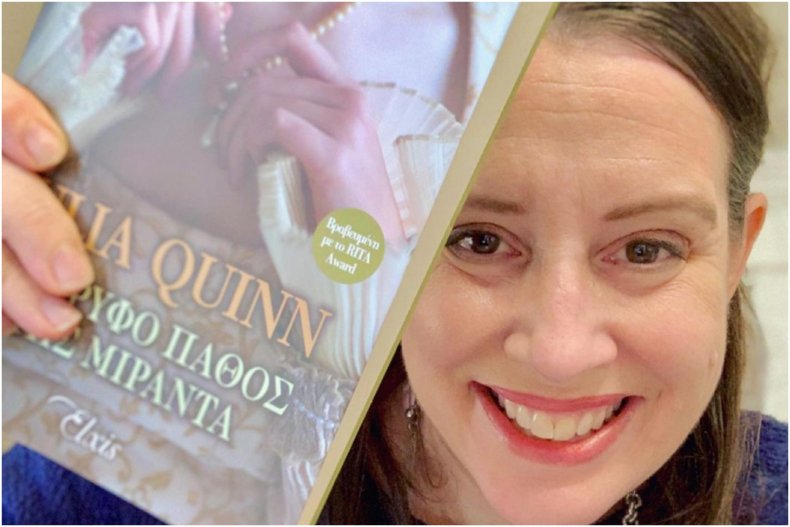 Quinn also shared on Facebook an obituary for her father written by his children, which included an anecdote about when she stopped being embarrassed by her dad.
"It was his 25th [Harvard] reunion. I was a sophomore, so I stayed in Cambridge to attend the festivities with him," it read. "The entire class of '65 had gone to a club in Boston for dancing, and Janet Jackson came on the speakers.
"My father started dancing very badly (typical) but with great enthusiasm (also typical). I saw a few teenagers pointing and snickering, and I thought, 'Yeah, you WISH your dad danced like that.' After that, I felt nothing but pride in his geekiness.
"He was willing to try almost anything, and he never let the fear of embarrassment rule his actions. As a friend said after his sudden death, 'We should all be a little more Steve.'"