'Bridgerton': When Will Netflix Announce Season 2?
UPDATE (January 21, 2021): Netflix has now announced Bridgerton Season 2 has officially been ordered, with filming officially set or spring 2021.
ORIGNAL ARTICLE: Bridgerton is currently at number one in the Netflix charts in the U.S., a position it has held for 10 days since it was released on the streamer in December 2020. Though the show's popularity, and the fact that it is part of superproducer Shonda Rhimes' major overall deal with the streamer, suggests that Bridgerton Season 2 is a foregone conclusion, Netflix has not announced it yet.
Despite this, it seems that Bridgerton is about to start filming more episodes. ProductionWeekly, a trade publication that lists all shows that are shooting, revealed that Bridgerton Season 2 was to start shooting in March 2021 in London, after its original plans to film in June 2020 were nixed by the coronavirus pandemic.
This means that Netflix's original plan was to film both Season 1 and 2 before the first one was released, so that they could capitalize on the success of the first set of episodes with another a few months later. This has increasingly become a release tactic Netflix has used—its recent hit Lupin, for example, split its first season in half, releasing the first half of episodes in early 2021 with Part 2 expected later in the year.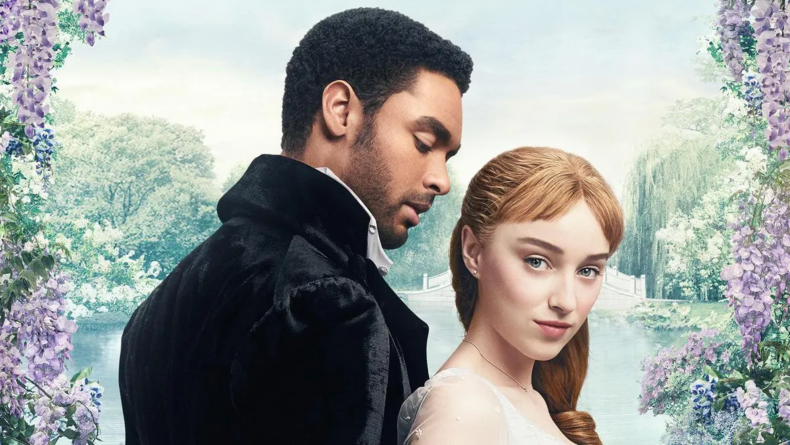 Netflix has also increasingly filmed many of its shows in relative secrecy before publicly announcing that shows renewed. Virgin River, for example, started filming Season 3 months before any official announcement was made.
This could mean that Netflix will make an official announcement about Bridgerton Season 3 until much later in the year – especially as the current British lockdown might mean that filming has to be delayed until further in the year.
At one point, Netflix was known for using a month's worth of viewing data when determining whether to renew a show, with an official confirmation coming later. Increasingly, though, Netflix waits much longer before announcing a show's future, particularly as coronavirus has made production more unstable, leading to Netflix having to reverse their renewals for shows like GLOW, The Society and I Am Not Okay With This.
With its biggest shows, however, Netflix does tend to make announcements fairly quickly. Emily in Paris, for example, got a renewal in November, just over a month after the show came out.
This, however, is much faster than the norm. Below are some of the major renewals of 2020 and how soon they came after release:
Umbrella Academy: two months, 10 days
Warrior Nun: one month, 17 days
Outer Banks: three months, nine days
Sweet Magnolias: two months, four days
Never Have I Ever: two months, four days
If Bridgerton follows these shows, and its strong viewing figures suggest it might, then viewers may expect to hear about Season 2 at some point in early spring 2021.
Bridgerton is streaming now on Netflix.