'Bridgerton' Showrunner Confirms That There Will Be a Season 2
Bridgerton fans and Shondaland devotees, rejoice! Bridgerton, the Regency London Netflix show based on the book series of the same name by Julia Quinn has officially been renewed for a second season. Producer Chris Van Dusen told Hoda Kotb on the Today show on Thursday morning about the news, finally confirmed after rumors about the show hinted about the renewal.
Van Dusen revealed that the show's second season will focus on Anthony Bridgerton's (Jonathan Bailey) love life, along with introduce a new set of characters.
In tandem with Van Dusen's announcement, an official memo from "Lady Whistledown's society papers" announcing the news was obtained by Entertainment Weekly. It reads: "The ton are abuzz with the latest gossip, and so it is my honor to impart to you: Bridgerton shall officially return for a second season. I do hope you have stored a bottle of ratafia for this most delightful occasion.
"The incomparable cast of Bridgerton will return to production in the Spring of 2021," the announcement continued. "This author has been reliably informed that Lord Anthony Bridgerton intends to dominate the social season. I will have my pen ready to report on any and all of his romantic activities.
"However, gentle reader, before you set the comments section alight with requests for more sordid details, know that I am disinclined to report on the particulars at this time. Patience, after all, is a virtue," the letter concludes. "Yours truly, Lady Whistledown."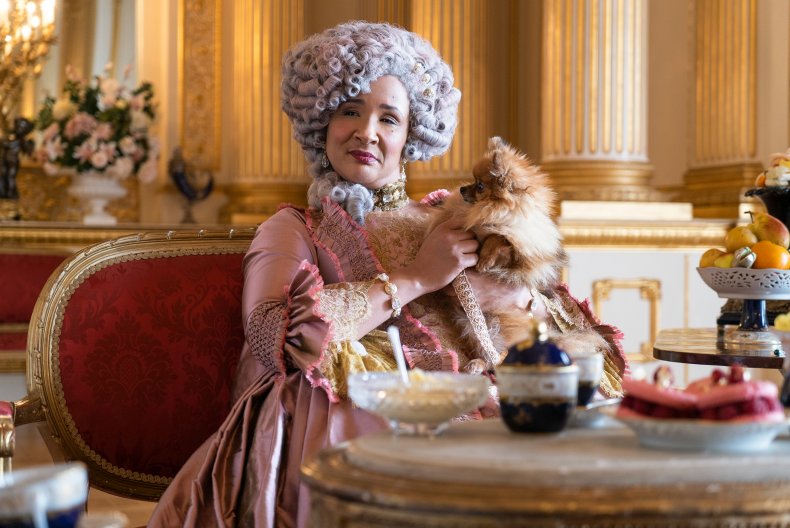 Netflix describes Bridgerton as "a romantic, scandalous, and quick-witted series that celebrates the timelessness of enduring friendships, families finding their way, and the search for a love that conquers all." Fans have called the show a Victorian-era Gossip Girl. The first season followed Quinn's first book of the Bridgerton series, The Duke and I. The second book, The Viscount Who Loved Me, will serve as source material for the upcoming season.
According to The Hollywood Reporter, Van Dusen has a long-term plan for the Netflix series, which is the first of Shonda Rhimes' shows for the streaming giant. Van Dusen says he hopes that the drama will run for eight seasons, with each season dedicated to one of Quinn's books.
It's probably safe to say that several seasons of Bridgerton will be warmly welcomed. In early January, Netflix revealed that the first season of Bridgerton was one of the most watched-shows on its platform, along with Tiger King, Stranger Things season 3, Money Heist part 4, and The Witcher.
Season one of Bridgerton is available to stream on Netflix.