Bridget Moynahan has been seen filming scenes for the Sex and The City reboot in New York City, sparking a wave of excitement from fans.
The Natasha star is famous for playing Big's (Chris Noth) first wife—and for famously eviscerating Carrie (Sarah Jessica Parker) over their affair.
Photos have emerged that show the actress filming scenes for the highly anticipated HBO Max sequel series, And Just Like That, in Soho.
The character is known for putting Carrie firmly in her place with her famed "I'm sorry" speech from the Season 3 episode "What Goes Around Comes Around."
After Carrie ambushes Natasha at lunch to apologize to her about the affair, she counters by apologizing herself in a truly devastating takedown.
"Yes, I'm sorry about it all. I'm sorry that he moved to Paris and fell in love with me. I'm sorry we ever got married. I'm sorry he cheated on me with you, and I'm sorry that I pretended to ignore it for as long as I did," Natasha tells the other woman.
"I'm sorry I found you in my apartment, fell down the stairs, and broke my tooth. I'm very sorry that after much painful dental surgery, this tooth is still a different color than this tooth. Finally, I'm very sorry that you felt the need to come down here. Now not only have you ruined my marriage, you've ruined my lunch."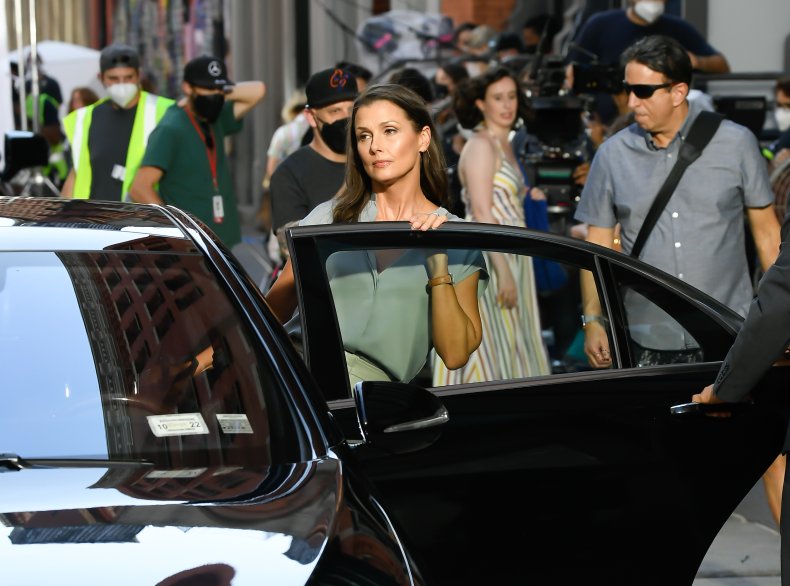 Seeing as this was Carrie and Natasha's last ever encounter, fans are certainly keen to discover what will happen when they cross paths again in And Just Like That.
"I hope that in AND JUST LIKE THAT Natasha's tooth is finally the same color as her other teeth," reads one excited tweet.
While on Instagram, pop culture writer Evan Ross Katz shared his excitement about Natasha's return.
"Natasha is SEX AND THE CITY roy. al. ty. What could she be doing back all of these years later, 10+ into Carrie and Big's marriage?," he wrote.
While fan account Every Outfit on SATC also shared their excitement with a video of the actress on set.
"And just like that...Natasha is back!" reads the caption. "Of course she's still a minimalist but the question remains: are her teeth still two different colors?"
This prompted an "OMG" response from Katie Couric, while influencer Amy Stone added: "iconic. thrilled."
Noth was confirmed to be returning to play Mr. Big in the reboot back in May.
"I'm thrilled to be working with Chris again on And Just Like That..." executive producer Michael Patrick King said in a release at the time. "How could we ever do a new chapter of the Sex And The City story without our Mr. Big?"
Joining Carrie Bradshaw for the reboot will be Kristin Davis as Charlotte York and Cynthia Nixon as Miranda Hobbes.
Meanwhile, other favorites confirmed to be returning include Mario Cantone (Anthony Marentino), David Eigenberg (Steve Brady), Willie Garson (Stanford Blatch), and Evan Handler (Harry Goldenblatt).