Watch the full interview on ASP.
Young people turned out in historic numbers during the 2020 election and while Generation Z isn't a major voting bloc yet, it has become increasingly politically active and vocal about its expectations of politicians and reforms.
In a roundtable discussion with A Starting Point, hosted by actors Chris Evans and Mark Kassen, and Newsweek, three members of Generation Z shared ways to tackle mental health and guns and taking action in a divided Congress. All three work for BridgeUSA, an organization that fosters political discussion on college campuses and works to engage young people in politics.
On Gun Violence and Mental Health…
Manu Meel, chief executive officer of BridgeUSA, noted that kids growing up today practice active shooter drills the way previous generations did nuclear war drills. He disagreed that it should be a reality for young children because it creates "psychological" devastation for how people view their daily lives.
While gun violence has increasingly been brought to the forefront of the political spotlight, it's not an entirely new issue and divisions run deep. However, Meel called it "unique" that even though there are disagreements on the solution, there's common acceptance that there is a problem.
Finding that solution often causes rifts between those who believe firmly in Second Amendment rights and those who believe firearms need to be more strictly regulated. Jessica Carpenter, brand management and communications at BridgeUSA, explained that it's also often difficult to wholly separate mental health from conversations about firearms and Manu suggested lowering the cost of anxiety drugs, increasing access to mental health counselors for students and studying school shootings could help reduce gun violence.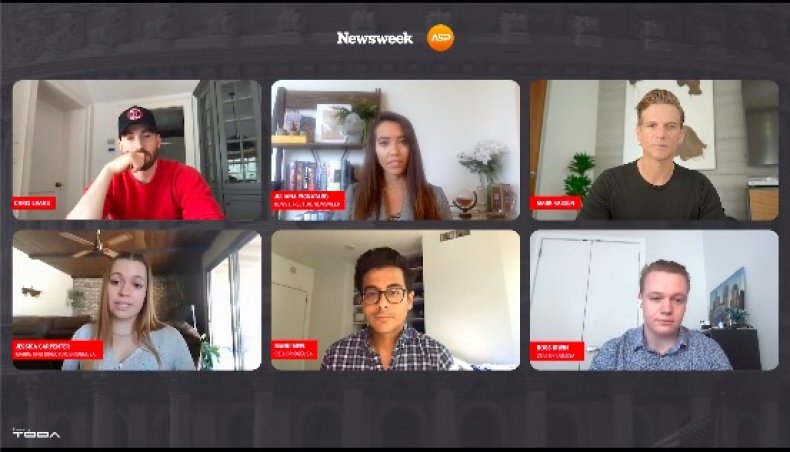 A "tough conversation" to have, Ross Irwin, BridgeUSA's chief operating officer, advocated for people to go into a dialogue "willing to learn" and accepting that it might be a "good start" and not a final solution. Conversations can quickly turn into arguments when politics are involved and Irwin said critiques need to focus on a policy stance and not make it personal.
"We're all individuals. So we can't expect someone to speak for a group they belong to and say, 'Oh, why do all Republicans believe this? Why do all Democrats believe this?' Treat that person as an individual, you're going to find a lot of nuances there and you'll be able to have a productive conversation," Irwin explained.
On Expectations for Politicians in a Divided World…
All three roundtable participants pushed legislators to work with the other side of the aisle and Carpenter pointed out that politicians should have a "little humility" and acknowledge their party might not have "all the right answers."
"Many politicians think they need to speak to their loudest base, but in reality, our politicians need to take up the position that they're leaders and take ownership of the fact that working together is in their hands," Carpenter added.
It's become common for bills to pass nearly entirely along party lines with both sides of the aisle blaming the other for not being willing to make real compromises. With the introduction of social media, people appear to be more divided than ever before and Irwin said the time has come to heal the divide.
"I would really just say to all our leaders out there, the division we have in America is unsustainable if not straight up impending doom," Irwin said. "We can sit around and pretend like our hands are tied or we can go out and start healing those divisions."
On Why Young People Need to Be Politically Active…
Despite strong turnouts from the 18- and 23-year-olds who were eligible to vote in the election, there are still many people who are turned off from politics because it's too toxic. Irwin acknowledged there's still a need to convince young people to get involved and said it comes down to there not being an alternative.
"You have to convince people it's worth it," Irwin said. "We have to embrace our differences. People may think it divides us, but that's where the richness of America truly is."