Brie Larson Unaware of 'Captain Marvel' Hate, Doesn't Google Herself
In September, actor Brie Larson posted a photo of herself dressed in Jedi robes and posing with a statue of C-3PO. She captioned the photograph "Did someone say Star Wars?!"
It wasn't the first time Larson had signalled her Star Wars fandom, but it nevertheless prompted a wave of speculation regarding her possible appearance in future Star Wars movies. It was also widely interpreted as a reply to misogynist reactions to Captain Marvel in certain fandom circles and on social media—Larson essentially telling the haters she's undeterred from taking on roles in other large, traditionally geeky franchises.
But a new interview with Variety suggests Larson wasn't engaging in a veiled dialogue with the worst elements of the Marvel Cinematic Universe fanbase, but has instead kept her life and work apart from their criticisms.
When Variety's Kate Aurthur asked Larson about the "horrible comics fans who were rooting against it, because it had a woman lead character, and because of your politics," citing in particular YouTube videos wishing for the movie to bomb at the box office, Larson said she was largely unaware of the social media discourse around the movie.
"Oh, I didn't even know," Larson said. "I don't have time for it, you know? The things that I have extra time to really look at are, like: Am I eating healthy food? Am I drinking water? Am I meditating? Have I called my mom today?"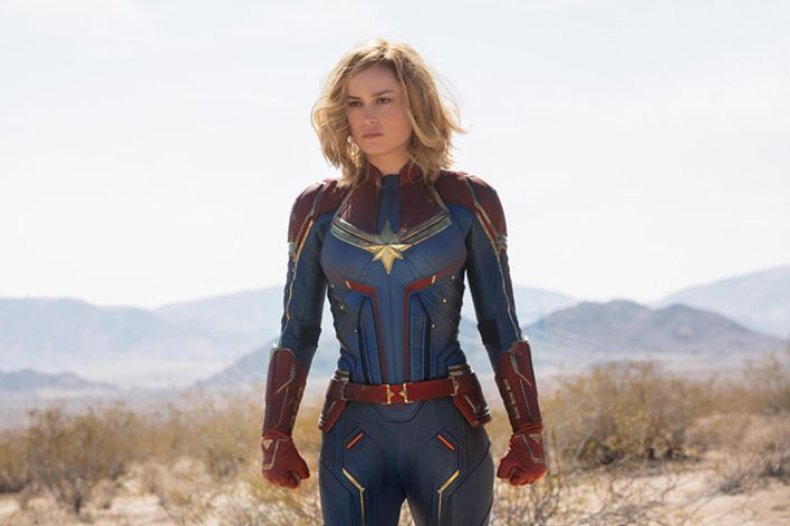 An outspoken advocate for gender equality, Larson was a pivotal part of the "Time's Up" movement, created in 2018 to combat sexual harassment. Time's Up established a legal defense fund for victims of sexual misconduct and promoted initiatives to achieve gender parity in front of and behind the camera, at both movie studios and talent agencies.
This has made her a target for right-wing anger leading up to Captain Marvel's release, including coordinated efforts to ding the movie's box office with negative user reviews on Rotten Tomatoes and elsewhere on social media, from people who hadn't seen the movie, but were angry about Larson's involvement.
In the interview, Larson spoke at length about her upcoming movie Just Mercy, in which she plays Alabama civil rights activist Eva Ansley, who worked with social justice lawyer Bryan Stevenson (Michael B. Jordan) to free a man (Jamie Foxx) wrongfully convicted for murder. The return to a more grounded role after appearing in Captain Marvel and Avengers: Endgame has Larson thinking about her acting process.
"I've started paying attention, even in just the last couple of days, because I've been trying to really interrogate and understand my experience better," Larson said, before describing the "flow state" she finds herself in while acting. While Larson describes a state of "complete connection" when she's actually performing, she describes having less insight into a completed performance.
"I felt the importance of creating a symbol when I was making Captain Marvel. But once I'm done on set filming, and then especially when the movie's out, I am here to allow people to know that there's an experience they can have access to if they want, but it's not mine anymore," Larson said. "Captain Marvel's definitely not mine anymore. And it makes me so thrilled that it's beyond me. It wasn't until I actually had the action figure in my hand that I was like, 'Whoa! Kids can now be on the floor, and Captain Marvel can have unlimited experiences.'"
Larson added "I've never Googled myself," answering a question she says many journalists have posed to her, particularly after the Captain Marvel release. "I have genuinely never needed to look at the internet to explain to me who I am. I'm extremely committed to that in my day-to-day life!"