A Brief Guide to Myanmar's Landmark Elections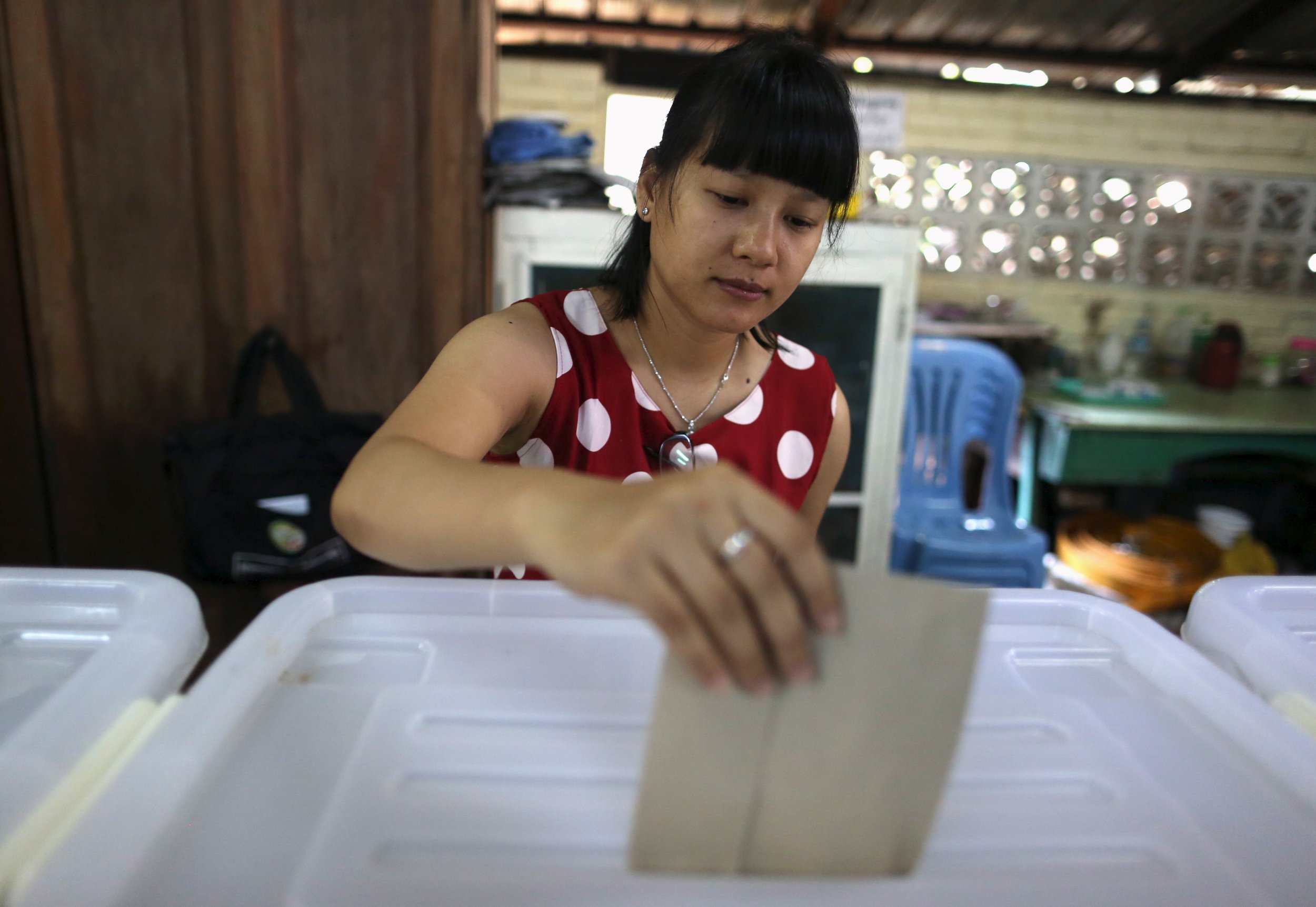 On Sunday, the people of Myanmar (or at least most of them) will vote in what authorities promise will be free and fair elections, the first since military rule formally ended in 2011. Much is being made of the elections and the potential they hold for progress and a further opening up of the country to international investment and tourism. But around 4 million people won't be able to vote, and there are constitutional rules that make the vote not fully democratic.
Who Is Standing?
While there are more than 6,000 candidates from 91 political parties running for office, much of the international focus is on opposition leader Aung San Suu Kyi and her party, the National League for Democracy (NLD). Not all seats are up for election, as the military-drafted constitution guarantees a quarter of all seats in the Hluttaw (parliament) for nonelected military officials. Thousands of candidates will be whittled down to 498, who will serve five-year terms.
Myanmar does not have very reliable opinion polls, so it's been difficult to predict who might win. The NLD took 392 of 492 available seats in 1990 with more than half of the vote, and took all but two seats in the 2012 by-elections, the BBC reports. The military ignored the NLD's landslide win in 1990, and two decades of military rule followed that election.
Myanmar's current president, Thein Sein, head of the ruling Union Solidarity and Development Party, is not running for office. Despite constituting around 4 percent of Myanmar's more than 53 million-strong population, no Muslim candidates are running in either party. Last month, the USDP admitted removing Muslim candidates from the ballot after facing pressure from the influential ultranationalist Buddhists.
Describing the elections as free and fair is a stretch, says Debra Eisenman, executive director of the Asia Society Policy Institute. "The biggest issue is with the constraints that are there, with knowing that 25 percent of the parliament isn't elected."
She adds, "With the conditions that we're given, we have to be realistic. If we're going to hold them up to totally international and Western conditions, nobody's to go say it's the best-run election in the world."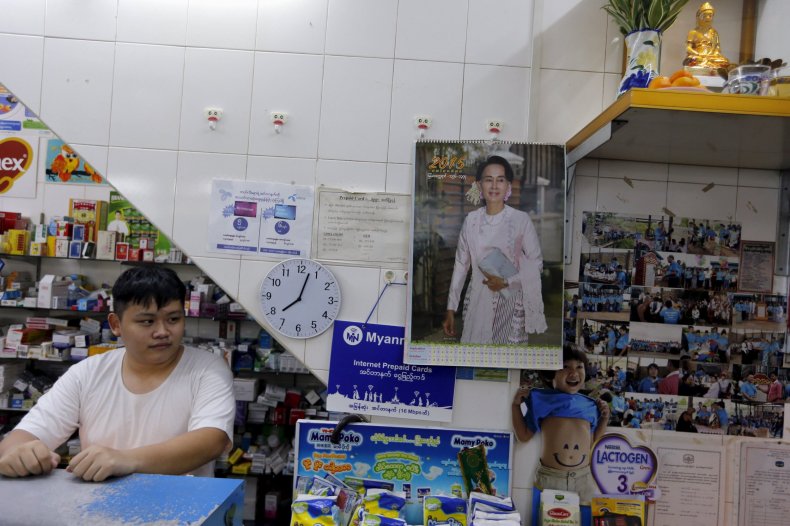 Who Can Vote?
More than 30 million people are eligible to vote on November 8, although 4 million cannot vote for representatives in the country's two houses of parliament. Despite an attempt to make the elections as free and fair as possible, the exclusion of so many people from the voting booth is a clear flaw. In addition to the more than 1 million Rohingya, the heavily persecuted Muslim minority who live in western Myanmar, Burmese who live abroad and some who live in areas of ethnic and sectarian violence can't vote.
A report last month from the International State Crime Initiative, a research institute in London, said the Rohingya are in "the final stages of a genocidal process" comparable to that in Nazi Germany. Among the human rights abuses the Rohingya face are a denial of citizenship, ghettoization, rape and torture.
While the international community cares about the plight of the Rohingya, in the elections it "doesn't seem important at all for Myanmar because none of the Rohingya can vote," says Eisenman. The Rohingya issue won't affect future trade relations with Myanmar, as countries like the U.S. are allied with nations that commit human rights abuses, Eisenman notes. Instead, the Rohingya refugee problem and the thousands of Rohingya escaping Myanmar by sea will be "the most salient issue for people to rally around and stop the problem from continuing," she says.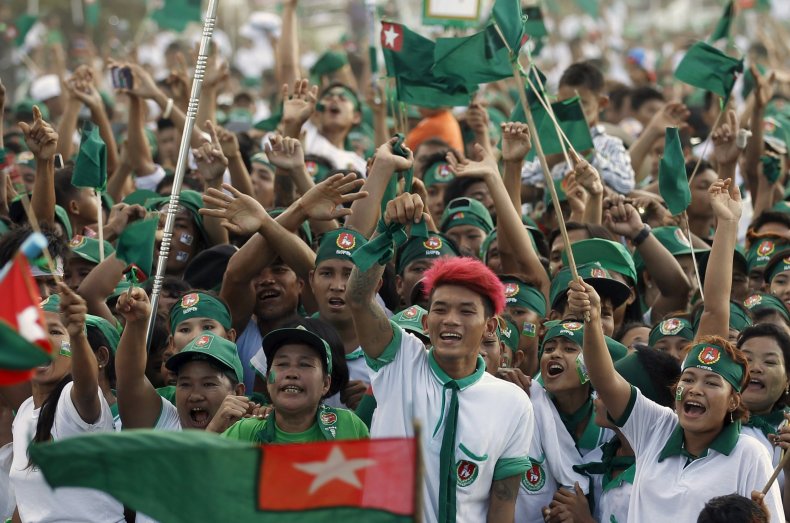 Can Suu Kyi Become President?
Even if her NLD party wins by a landslide, Suu Kyi cannot become president because she has two children, Kim and Alexander, with British passports, and was married to a British national. Article 59 of Myanmar's constitution states that if a candidate's child "owes allegiance to a foreign power," the person cannot become president. Critics say this was written with Suu Kyi in mind.
Suu Kyi, a Nobel laureate and human rights advocate, was held under house arrest for 15 years following the 1990 election, but the international community's view of her has recently soured, as she has shied away from addressing the treatment of the Rohingya. Suu Kyi has said that if her party wins, it will work to amend the constitution to make her eligible to become president.
What Happens After the Elections?
If everything goes smoothly, it's possible we'll find out the election results in a couple of days or sooner. Once the parliament is elected, both houses (which make up 75 percent of the government) and the military (which makes up the remaining quarter) will each nominate a candidate for the presidency. A vote for president will be held, although that won't take place until February or March 2016. The two runners-up become vice presidents.
While there might some issues on polling day (such as problems with the voters list) that could hold up the voting process, Eisenman says she's "least concerned about election day and more concerned about what happens after." One potential scenario is that the status quo might continue if no party gets a clear majority, she notes. "The question is, Has that power-sharing issue been broached yet? How will they form a government to actually govern?"