A Brief History of Nick Denton Scoffing at Outside Investments (Until Now)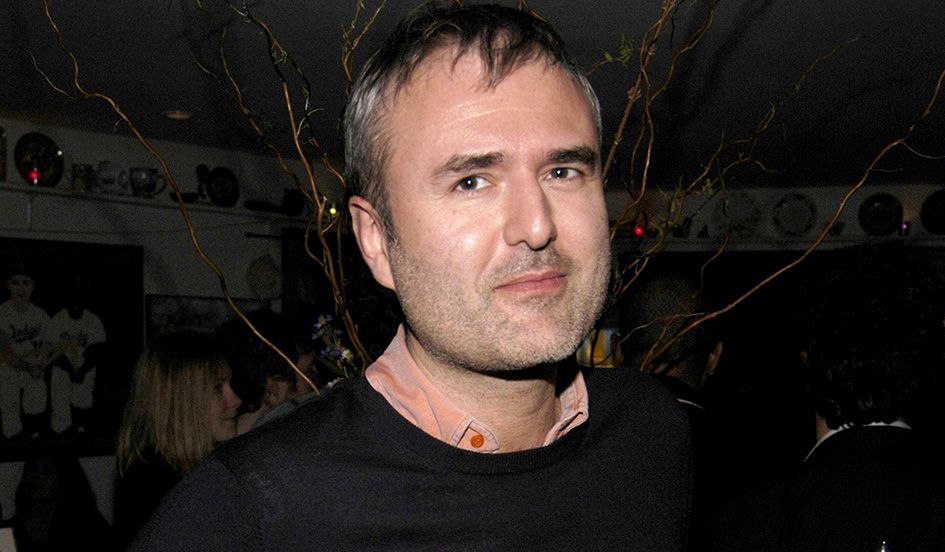 For years, Nick Denton's vision for Gawker Media, the blog network he founded in 2002, centered around one word: independent.
In a 2014 memo, for instance, Denton remarked that Gawker is "the only truly independent media company to achieve lift-off on the web." The same year, he declared outside investment as being "not compatible" with Gawker's brand of journalism. The wording varies, but the sentiment has been largely the same: Gawker operates on its own, free—as a journalistic and philosophical principal—from the pressures of outside investors.
Until now.
Gawker this week confirmed plans to accept its first ever outside investment, selling a minority stake to investment company Columbus Nova Technology Partners. The reasoning is not a secret: The company is looking to fund its ongoing legal battle against wrestler Hulk Hogan, who filed a $100 million invasion-of-privacy lawsuit against the blog for posting a sex tape involving him and a friend's wife.
Denton says the change in attitude began months ago.
"If there was a shift, it was around the middle of last year," Denton wrote in an email to Newsweek, referring to a particularly turbulent stretch for the popular gossip blog. "Look up CNBC interview in July, for instance. I confirmed we were open to outside investment."
He added:
Bottom line: this is the big leagues now. Gawker stopped being a blog collective years ago. We reach 100m people a month worldwide. Our digital audience stacks up against giants like Conde, NBCU, and BuzzFeed. TV, print and digital all merging into one consolidated sector. Stakes are higher. And video requires more capital.

So upcoming Hogan trial may have prompted us to pursue outside funding, but it was time.
Jason Epstein, Columbus Nova's managing director, told The New York Times he would have "no input on the editorial, or the editorial mix. Any changes will be driven one way or another by Nick and the team."
However prompted by current circumstances, Gawker's move contrasts with Denton's previously dismissive attitude toward investor cash. A brief timeline of earlier comments:
2006: Denton, profiled by The Guardian during the early Gawker days: "We're independent, we're not owned by a big media company, we don't have to abide by standards that have been set down a generation ago, we have enough advertising to pay the bills."
July 2010: Denton proposes to make a bet with Felix Salmon, now of Fusion, that Gawker would remain independent for two more years:
(It is unclear if the two men agreed on this bet, though in 2012 Denton would have won a nice meal.)
September 2010: In a traffic-related memo, Denton warns: "The inflated expectations of investors and executives may one day explode the Huffington Post." (In more recent years, he stops considering Huffington Post as a Gawker competitor.)
2012: "Unlike most companies during this bubble," Denton writes in a memo, "we are planning for an independent existence for the next decade and beyond."
Later in 2012: "There are no outside investors to make us compromise our goals," Denton states unequivocally in a memo titled "The Purpose of Gawker."
2013: Denton, in an interview, reflects on what he learned after founding the early social networking site First Tuesday: "I knew I never wanted to have outside investors again. Why would one over-hype it? What's the purpose?"
Later in 2013: Denton, on Twitter: "The money [from pre-Gawker ventures] has already been devoted to a good cause: the construction of Gawker Media without outside investors."
March 2014: "The journalistic pursuit of the truth is not compatible with outside investment," Denton tells Digiday. "It's impossible because of venture funds' sensitivity to criticism, short time horizons and attachment to conventional wisdom." (At some point more recently, Gawker's leadership team revises this philosophy.)
September 2014: "For want of others seeking the role," Denton writes in a memo announcing an office relocation, "we are the guardians of independent media."
Later in 2014: Denton, in a memo to staffers: "Online, Gawker is the only major independent media organization. We don't want to be beholden to investors and limited by their time horizons." A few months later, while announcing leadership changes, he refers to Gawker Media as "the only truly independent media company to achieve lift-off on the web" and writes: "We are beholden to no one. That is a precious thing. That independence is guaranteed by me."
January 2015: Denton takes shots at BuzzFeed, saying Gawker cares "too little about the concerns of venture capital and corporate investors" to match its viral traffic.
June 2015: A premonition: "In an average year, the chance of disaster, some conjunction of events that would compromise the company's independence and journalistic purpose, is about 1 in 50," Denton tells his staff. "We are currently at heightened risk levels."
July 2015: Hints of a change in attitude amid turmoil. "I'm proud we are in the same bracket [as BuzzFeed and Vox]—without taking any external investment or making compromises in our mission," Denton tells WIRED. But this time he adds that the company "will be open to external investment from the right partner—once the Hogan trial is out of the way." (The same month, Denton characterizes Gawker writers as being "proud to work at one of the only independent media companies.")
January 2016: Enter Columbus Nova, Gawker's first outside investor.
Columbus Nova is an investment arm of Russian billionaire Viktor Vekselberg, who, as International Business Times put it earlier this week, is "not the man you'd expect to save Denton's website." Managing Director Jason Epstein will have a seat on Gawker's board. The corporate charter reveals that the investment company will get veto power over some major Gawker decisions.
But Denton suggests this won't have any effect on Gawker's editorial side.
"No smart investor—and they are smart—would want to mess with the formula that resonates with the audience," the Gawker founder told Newsweek. "Readers—especially our readers—can smell bullshit a mile away."
One thing hasn't changed since the deal with announced: Denton's Twitter bio. It still consists of just two words: "Independent journalist."