A Brief History of the Word 'Thug'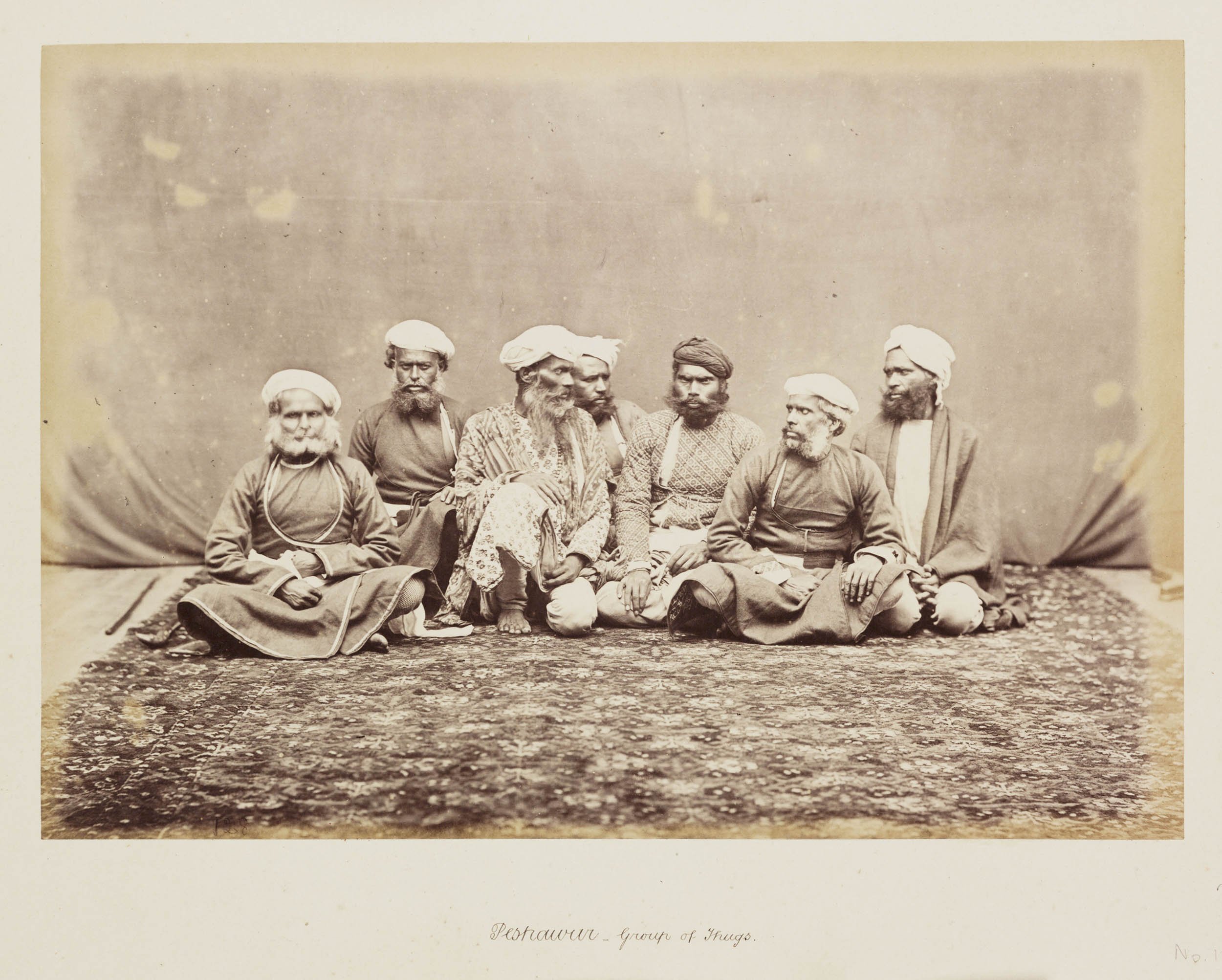 After the funeral of Freddie Gray ignited protests in the streets of Baltimore, several elected officials used a word to describe those people who were setting fire to buildings, stealing from stores and smashing car windows and taillights: "thugs."
Though many activists engaged in peaceful protests, looting and rioting gripped the Maryland city of 620,000 for much of Monday and Tuesday, prompting officials to declare a weeklong curfew and call in the National Guard. People took to the streets after the funeral for Gray, a 25-year-old African-American who was arrested on April 12, immediately entered a coma and died a week later, on April 19. An attorney for Gray's family told reporters his death was due to spinal injuries, perhaps suffered during police transport.
During a press conference Monday, Baltimore Mayor Stephanie Rawlings-Blake referred to rioters as "thugs, who only want to incite violence and destroy our city." A post on her Twitter account said, "Too many people have invested in building up this city to allow thugs to tear it down." Rawlings-Blake is black.
Maryland Governor Larry Hogan, who is white, also used the term Monday, calling demonstrators "lawless gangs of thugs roaming the streets, causing damage to property and injuring innocent people." On Tuesday, President Barack Obama addressed the riots at a press conference, decrying "a handful of criminals and thugs who tore up the place."
Right away, the word choice angered many people in the black community. Musician Questlove of the Roots likened thug to a racial slur, as did Baltimore City Councilman Carl Stokes in an appearance on CNN.
Etymology experts have traced the word thug to the Hindi word meaning a cheat or a swindler. Colonial accounts speak of groups of Thugs who practiced Thuggee and would rob and kill travelers. Some accounts describe these Thugs as belonging to a religious cult that worshipped the goddess of death and destruction and killed in order to please her.
Such accounts made their way into Western culture during British colonization and through anthropological writings such as Edward Thornton's Illustrations of the History and Practices of the Thugs (1837).
An article in The New York Times from 1852 described the Thugs of India as "a terrible sect of religionists, whose worship is the most hideous in the whole record of false ideologies." The article went on to say that "the rowdies of New York" were not much different. "We have never seen the comparison made, but it is so obvious that it must have suggested itself to some reader or writer," the article states. "At Hoboken, lately, a party of ladies and gentlemen were attacked by some New York thugs.... Perhaps, next November, as our readers go to the polling booths, they will recollect what we have said about Thuggism, and for the sake of the City's good name, will resolve to abate it."
Later that century, Mark Twain wrote about the Indian Thugs in his 1897 travelogue Following the Equator. And nearly 100 years later, 1984's Indiana Jones and the Temple of Doom portrayed the Thugs as villains from the Orient who engaged in human sacrifice.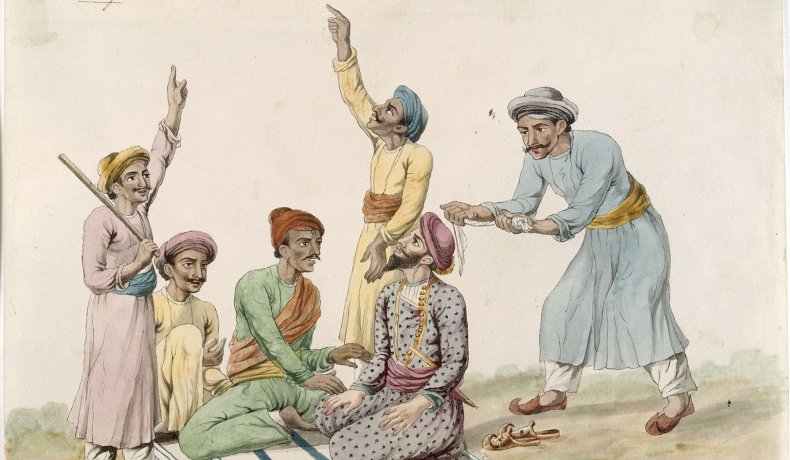 Kim Wagner, a senior lecturer at Queen Mary University of London, says that descriptions of the Thugs as a murderous religious cult are simply "how the British misinterpreted a local phenomenon," and that the so-called sect was more of an informal network of highway bandits.
"There was never any clear definition of what a thug was, which is why it was so attractive to the British," Wagner says. "It allowed them to criminalize any kind of indigenous activity as being something that was inherently irrational and politically illegitimate, not different from the way it's used today. You're effectively describing them as having no legitimate grievances and just being hoodlums."
The word's use by Westerners to describe Easterners would come full circle during the War on Terror, Wagner points out, as President George W. Bush referred to insurgents in Iraq as "thugs and assassins."
Hip-hop culture also adopted the word. When Tupac Shakur popularized the phrase "thug life" in the early 1990s, writes Michael Jeffries in Thug Life: Race, Gender, and the Meaning of Hip-Hop, "the concept of the thug underwent a...transformation, from signifying disgust, rebellion, and nihilism to evoking coolness and power." Notably, Shakur used "thug life" as an acronym for "This Hate U Gave Lil' Infants Fuck Everybody." (On "Thug 4 Life," he raps: "Thug muthafuckas don't die, we get high, we multiply, muthafucka!")
"The label was attached to black and brown people, impoverished people, living in urban communities, regardless of their behavior," Jeffries tells Newsweek. "They adopted the word for subversive and oppositional reasons, and it found its way into the music."
He adds, "It's not a coincidence that the rise of this word in the public sphere coincided with the uptick in the punishment and hyper-incarceration of black and brown people living in late 20th century urban America."
In recent years, members of the black community have said thug is simply a politically correct replacement for racial slurs. In January 2014, for example, Seattle Seahawks cornerback Richard Sherman said during a press conference, "It seems like it's the accepted way of calling somebody the N word nowadays."
Obama's use of the word this week called to mind French President Nicolas Sarkozy, who in 2005 infamously referred to youth rioting over the accidental deaths of two young people who were hiding from police in a Paris suburb as "scum." His utterance only incited more rioting.
"To call someone a thug is politically dismissive," Wagner says.
Correction: A previous version of this article cited entomology experts as having traced the origin of the word "thug." It was etymology experts who did so.