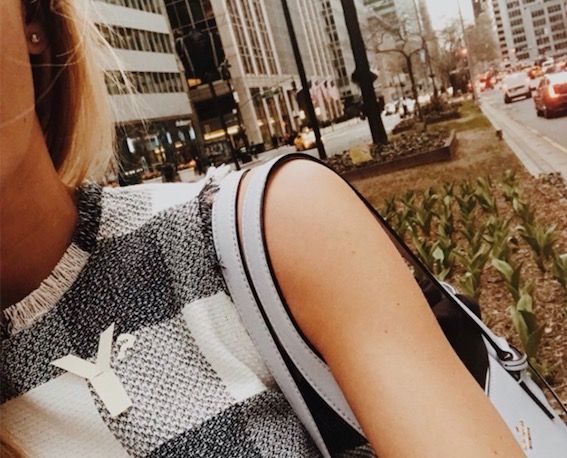 In an effort to reform Brigham Young University's Honor Code Office, current students and alumni are baring their souls and banding together. BYU was founded by The Church of Jesus Christ of Latter-day Saints, predominantly caters to students following the practices of the Mormon Church.
Having already graduated, Sidney Draughon finally felt she was in a position to share her experience in the Honor Code Office, so she created the Instagram account, "Honor Code Stories," in January. Since then, over 100 stories were posted and Draughon told Newsweek that she has hundreds of others to share.
"They specifically told me not to tell other people about what went on in that office and that is a red flag. That makes me sick. You feel sick. I wanted to leave that office and throw up," Draughon said. "I knew there had to be other people but I had no idea that it's almost every other person and if it's not you, it's your best friend or your daughter or your roommate."
To further their cause, Draughon encouraged not just BYU students and alumni, but students across the state of Utah and all supporters to wear a "Y?" on Friday. The movement, as she stated in no uncertain terms, is not about the university. It isn't even about the Honor Code. It's about the Honor Code Office's treatment of students.
"I want it very clear, I love the church, I love the school. These kids and these followers love the church and love the school, it's just the Honor Code Office," she said. "An Honor Code sounds great, but it's the Honor Code Office that is abusing its students and that's what needs to be reformed."
The question mark next to the "Y" represents a series of queries: Why did we choose to come to BYU in the first place? Why have we been treated like this? Why have we put up with this for so long? What are we gonna do to change this? When are we gonna stop this?
"For the first time ever in the history of the university, people feel comfortable telling their story and other people are willing to stand up for each other's story and go and fight for the change that they want," Draughon explained. "We're only doing this because we love the school and want to make it a better place but I think that everyone recognizes this is the time."
Admittance, continuous enrollment and graduation at BYU are dependent on students being in good Honor Code standing, but the action that can derail your entire life is the very first item listed on the Honor Code: Be Honest.
"You either don't repent, keep it inside and it's some Scarlet Letter situation that eats at you until you're sick and don't know what to do," Draughon said. "Or you go in, trying to be a good person and end up getting berated for it and kicked out of school."
Draughon's Instagram has stories covering all kinds of interactions with the Honor Code Office. In some instances, female students had to prove they wore the proper underwear and both male and female students shared stories of having to share the intimate details of their sexual relationships.
"These 20-year-old girls are sitting across from these 65-year-old men, who they've never met in their entire life, [and] have to explicitly reveal everything that happened and every single slip up that they had in order to keep their academic standing, to keep their career lined up and their life on track," Draughon said. "I think that's abusive and I don't mean that phrase lightly."
"If you're lucky enough to stay," as Draughon put it, you'll leave the Honor Code Office with a punishment that could be probation or community service. If you're expelled, she said students are put out financially, have to find another school and lose their on-campus housing.
Along with being harmful to the students who find themselves in the Honor Code Office, Draughon said their tactics create a "terribly sad culture" on campus. The Honor Code dictates that a student could be expelled if they don't snitch on someone who violated the code.
Students at universities nationwide build relationships with their professors and in times of need, some visit their teacher for advice. While Draughon applauded BYU's professors for being "awesome," she said there's a wall between students and professors because faculty have to share Honor Code infractions with the Honor Code Office.
Instead of being able to be a sounding board for students who made a mistake and want to repent, professors are put in an uncomfortable position. They must choose between staying silent and risk their job or speak up and risk their student's education. Ultimately, she said, "there's no one that you can trust."
That's not to say students haven't confided in their professors, though. Draughon told Newsweek that multiple students sent her messages, sharing their experience being warned about the Honor Code Office.
"I have messages saying … I talked to my BYU professor who told me point blank do not go into that office and repent," she explained. "I don't care what the circumstances, don't go into that office, you will get kicked out."
Along with putting a spotlight on the students' stories with the Honor Code Office, Draughon put a link on the Instagram page to an online petition that has over 16,000 signatures. She isn't sure who started it, but she's confident that the school will listen and change will come.
"We've never had this opportunity. We've never had this platform. We've never had this ability to look into so many people's story. So, this is the time."