Emmanuel Macron Gives Up on Making Wife French First Lady After Popular Revolt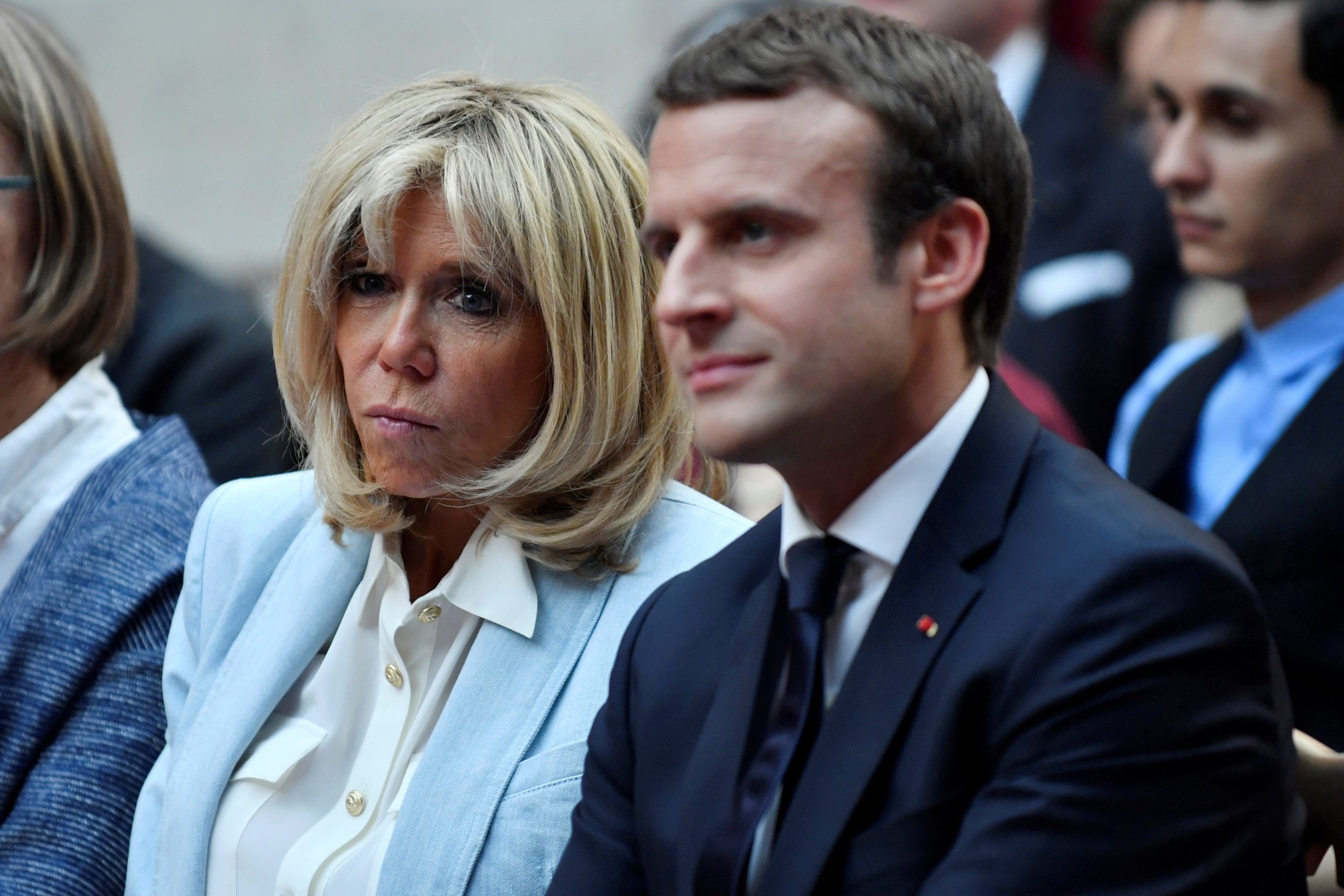 French President Emmanuel Macron has abandoned controversial plans to grant his wife an official "first lady" title following a campaign against the idea.
The French government confirmed Tuesday that while a "transparency charter" published in the coming days will clarify the public role of Macron's wife, Brigitte, she will not be taking on a U.S.-style position with its own budget, according to The Guardian.
The petition, signed by more than 280,000 people, argued that Macron could not impose such a change to France's public life without a mandate. "Emmanuel Macron, although president, cannot decide everything by himself," the petition's author, Thierry Paul Valette, wrote. "Many voted for him just to block the Front National and not because they endorsed his program."
A YouGov poll in May found that 68 percent of France was opposed to the idea.
But government spokesman Christophe Castaner, tweeted: "Brigitte Macron has a role and responsibilities. We are looking to be transparent and to outline the means she has at her disposal."
"No modification of the constitution, no new funding, no salary for Brigitte Macron. Stop the hypocrisy!" Castaner wrote in a series of tweets. "She receives more than 200 letters a day…and keeps a link with the French public with the greatest discretion."
He told France2 television: "We are not talking about a job; we're just talking about her status. A job is remunerated. The wife of the president of the republic receives no remuneration and will receive no remuneration for her action, even though she is continually present at her husband's side. This is just a question of transparency."
Unlike in the United States, where the role of the first lady has been well established for some time, the wives of previous French presidents have improvised, deciding for themselves how to go about pursuing charity work and other public functions.
Macron's administration says it is just seeking to provide clarity and stresses that its decision was not taken as a result of the petition. But the row comes at a politically sensitive time, as Macron is seeking to push through new laws that would curtail the rights of politicians to employ family members.