Brimham: This Rock Formation Had Been Finely Balanced Since the Ice Age, Then a Group of Youths Came Along...
British police are appealing for information after they say a group of young people were seen pushing over a rock formation that had stood since the Ice Age.
According to the National Trust, the organization that protects many of the U.K.'s historic houses and landscapes, Brimham Rocks' astounding giant formations were "created by an immense river 100 million years before the first dinosaurs walked the earth."
Related: Vandals attack 'racist' Theodore Roosevelt statue in New York City with blood red paint
The formations were "sculpted by 320 million years of ice, wind, and the movement of entire continents," the Trust said. According to North Yorkshire Police, it took one evening of childish antics to cause "irreplaceable" damage to one of the ancient formations.
Police said that "a group of five young people" were seen pushing the rock, positioned near the top of a cliff face, at around 8.45pm on Friday June 1. Not only did the rock smash apart as it plummeted to the ground, but it also caused damage to the cliff face itself.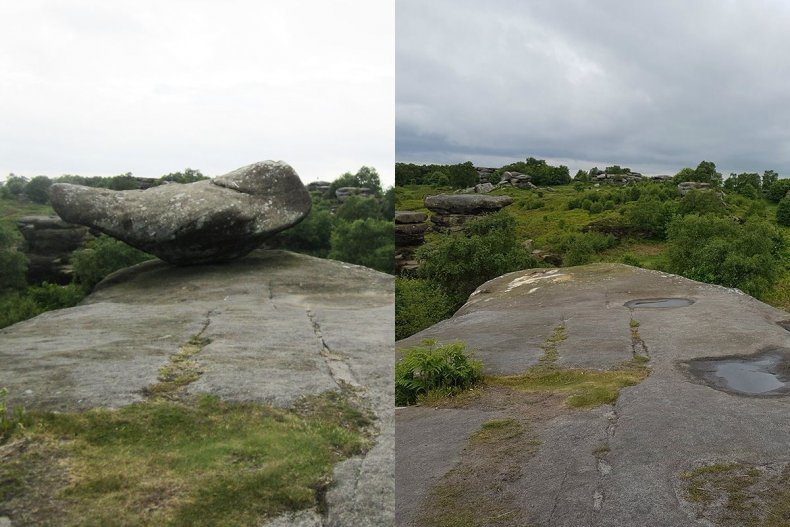 "The damage this has caused is irreplaceable and it is now in a potentially dangerous condition," police said in an appeal. "The incident has not only caused considerable damage to both the rock and the crag face, but those responsible also put themselves in danger and have created a potential hazard for other visitors to Brimham Rocks."
A spokesperson for the National Trust said in a statement: "We're incredibly frustrated and saddened that damage has been caused to one of the rocks at Brimham," calling the incident "a deliberate act of vandalism, which cannot be repaired."
"The area around the rocks has been temporarily closed off whilst we conduct surveys to the wider rock formation to ensure its safety and stability. The main site remains open to visitors as usual."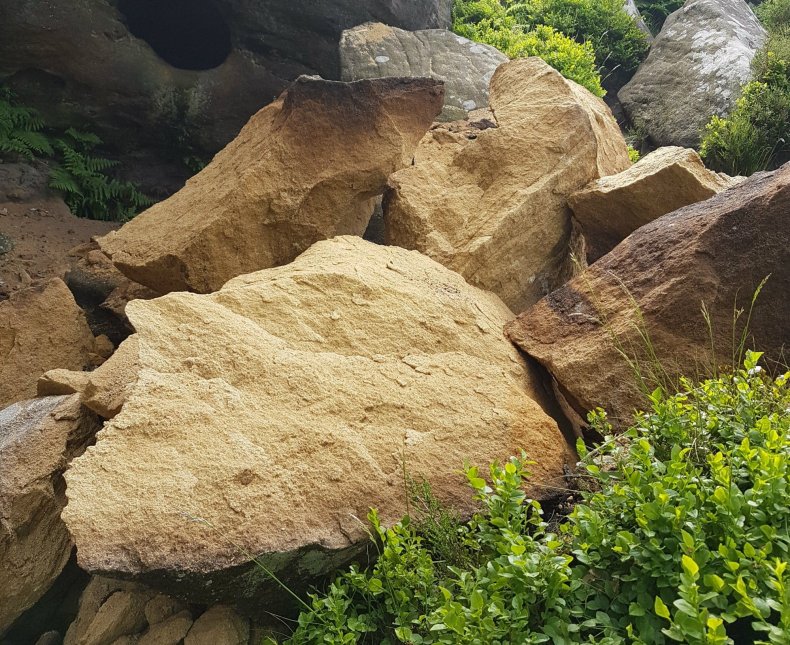 In pictures shared with Newsweek, the once intricately balanced rock could be seen smashed to pieces on the ground.
People with information about the incident are asked to contact North Yorkshire Police by either calling 101 (in the U.K.), choosing option two and quoting reference 12180097959, or contacting Bill Hickson at bill.hickson@northyorkshire.pnn.police.uk.