Holding Court: Bringing Back the Rodeo Queen
The heyday of the Rodeo Queen was the mid-80s, but one queen-making coach says the competition is stampeding back.
There was a time when young women from across rural America would come in off the farm and step away from 4-H meetings to compete for the most royal title in town: Rodeo Queen. Indeed, while Miss America was enjoying an influx of competitors and a ratings surge in the 1980s and '90s, so, too, did the rural, athletic equivalent of a glamour pageant.
But as the years rode off into the sunset, many young women and young girls shifted their aspirations away from spectacles of local round-up.
"I think several reasons contributed to why girls slowly stopped competing for the title of 'Rodeo Queen'," says former Rodeo Queen Kate Cox of Sierra Vista, Arizona. "There are so many other opportunities for girls than there were back then. There are sports that they can participate in, there are a lot of STEM opportunities that weren't there before. More recently, we have kids getting lost in social media and not realizing what other opportunities there are to grow and become ready for college, a job, and life."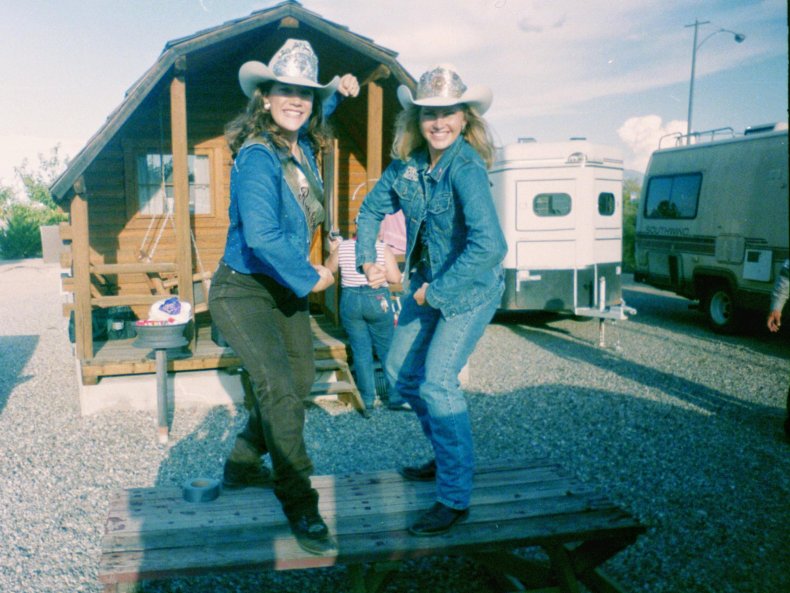 It's this last point in particular that spurred Cox to come out of rodeo retirement and lend her expertise to would-be contestants. Cox formed Lil Bird Coaching, which is a global pageant and speech coaching academy that trains girls and women ages 6 (the youngest age) to 26 (the age-out age) on what it takes to win the title of Rodeo Queen. "The skills that preparing to compete instills, and the pride that comes with it stays with you forever," Cox says. "My philosophy is I coach for life, and the tools and techniques I teach are kept in the toolbox for school, for jobs, for relationships. It's not just winning Rodeo Queen; it's about being so much more."
While there is an uptick in Rodeo Queen contestants from years past, which is the main reason why Cox started her enterprise, it is still one of those endeavors that makes it relatively easy to earn scholarship money. That's because the field of contestants usually does not surpass a dozen in any given rodeo.
Each rodeo has its own pageant. Sometimes it's days before the rodeo, sometimes it's several months before the rodeo. Pageants can range anywhere from one contestant to 11 contestants. For instance, a recent rodeo in Utah had nine contestants, whereas one in Oregon saw a young lady compete uncontested. Miss Rodeo Arizona had one, but Miss Teen Rodeo Arizona had four. Contestants are judged on three criteria: personality, appearance, and horsemanship. Most winners generally qualify for scholarships. Ms. Rodeo America will take home a $10,000 scholarship.
But foremost, Cox says, if you want to even be considered as a serious contestant, "you have to be able to ride well." What this means is riders have to be able to ride their own horse and somebody else's horse. They also have to be able to ride a set pattern, carry a flag and do rail work. Then comes the off-the-horse elements of the competition. Contestants need to have exceptional extemporaneous speaking ability, be able to answer impromptu questions about rodeo and about world events and have to present in formal and informal rodeo fashion.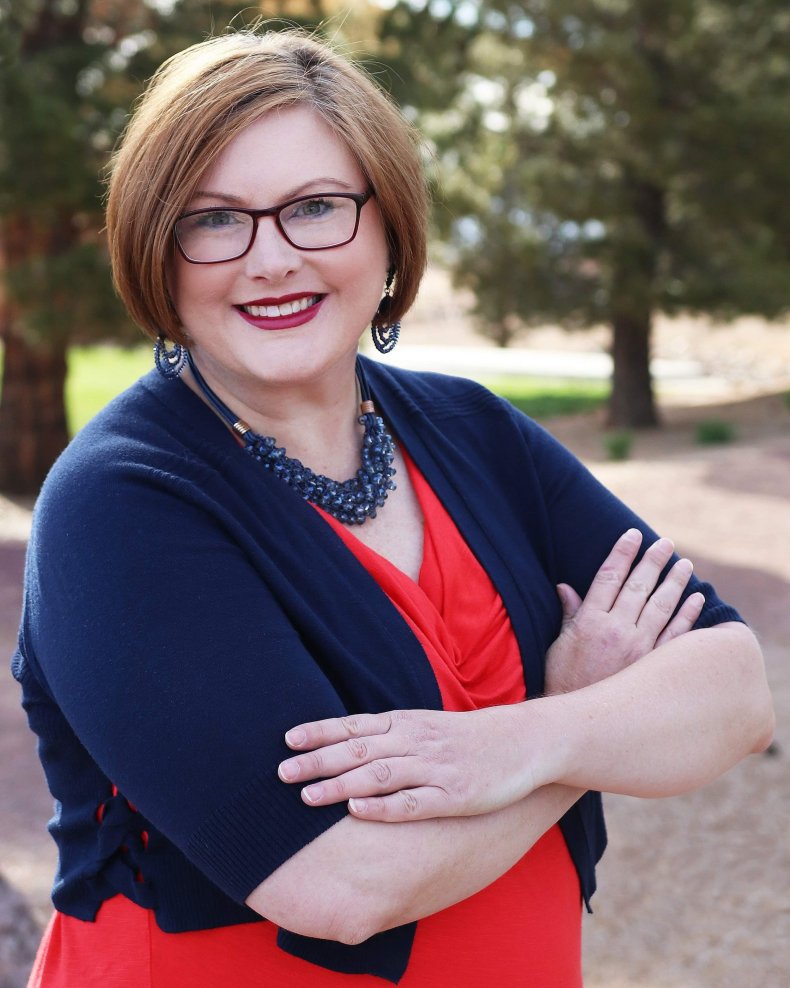 Cox's specialty is preparing the young ladies for all of the cerebral and fashionable elements of the pageant. She does horse work on occasion, but because her clients hail from all over the country and from Australia, most of her coaching is virtual.
After the coronation of a Rodeo Queen, the expectation is that her majesty attends her rodeo and her rodeo's events in a promotional capacity. She'll do media interviews for print, television, and radio, she'll manage her social media platforms, and she'll do all of this virtually unchecked. As such, there is a lot of responsibility placed on the social aptitude and presentation of a Queen. Cox prepares these young ladies like a sage professor. "I coach these girls to be the best version of themselves," she says.
Cox remembers fondly the lessons learned from being Miss Rodeo Arizona in 2001, and she believes that those tenets are more important for young girls and young ladies than ever. With a 92 percent success rate of seeing her clients tapped to be their respective rodeo's Rodeo Queen, Cox is indeed imparting the right lessons on these young ladies.
Rosie Wiltbank, 17, from St. Johns, Arizona, is one such young woman. Wiltbank is currently competing for the title of Miss Teen Rodeo Arizona, and she has been preparing with Cox for eight months. Speaking with Newsweek moments before the competition, Wiltbank says Cox has her "just chilling and relaxing," at the moment, but in the months-long run-up to the pageant, there was a lot of studying and preparation.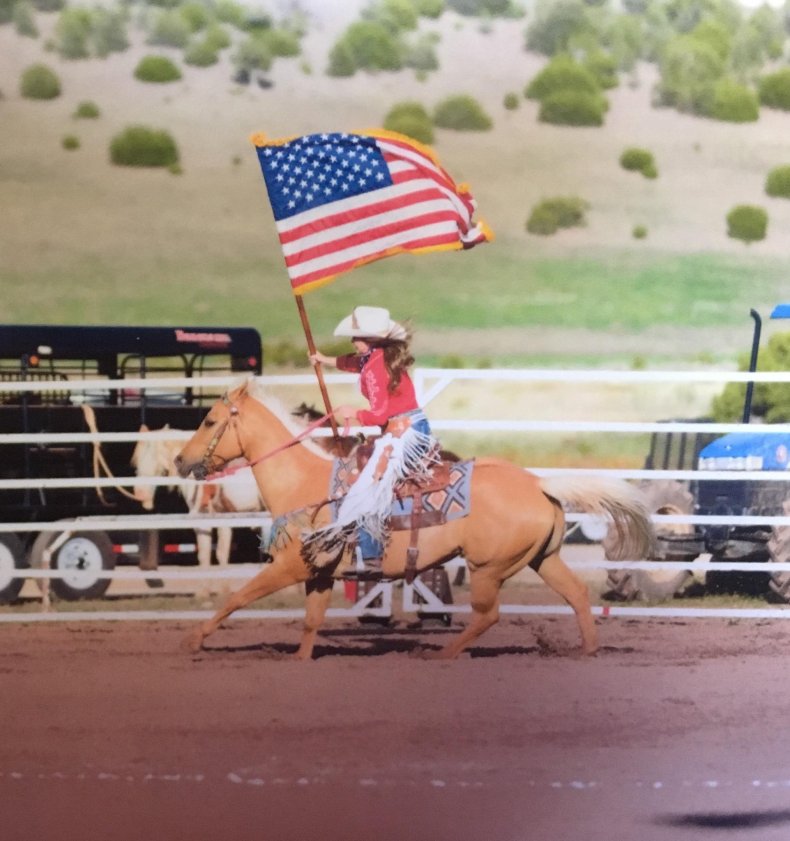 An aspiring equine veterinarian, Wiltbank had to learn about various horse diseases and then speak to how she plans to address these equestrian issues when she becomes a bona fide vet. Wiltbank also read many newspapers in preparation for the current events section of her interview. The three-time Rodeo Queen took a break from competing and was out of the circuit for more than five years. True to Cox's theory, Wiltbank walked away from the pageants to focus on other mainstream activities, like volleyball and basketball. However, Wiltbank's friend convinced her to compete in a pageant one town over, and after Wiltbank won Miss Round Valley Rodeo Queen, her passion was revived.
"Kate [Cox] has made me a much better public speaker, and she's made my entire presentation more relaxed," Wiltbank says. "I used to be very shy and working with Kate really brought me out of my shell and made me focus."
"Focused" is the best word to describe the young women who come to Cox. At only 17, Wiltbank already has a life path she plans to follow: It starts with winning Miss Teen Rodeo Arizona, then on to Miss Turquoise Circuit, where she'll reign over Arizona and New Mexico. When she turns 21 – after college – she plans to compete for Miss Rodeo Arizona, and then like the state winners of another popular pageant, she hopes to represent her state in the Miss Rodeo America pageant.
Focused.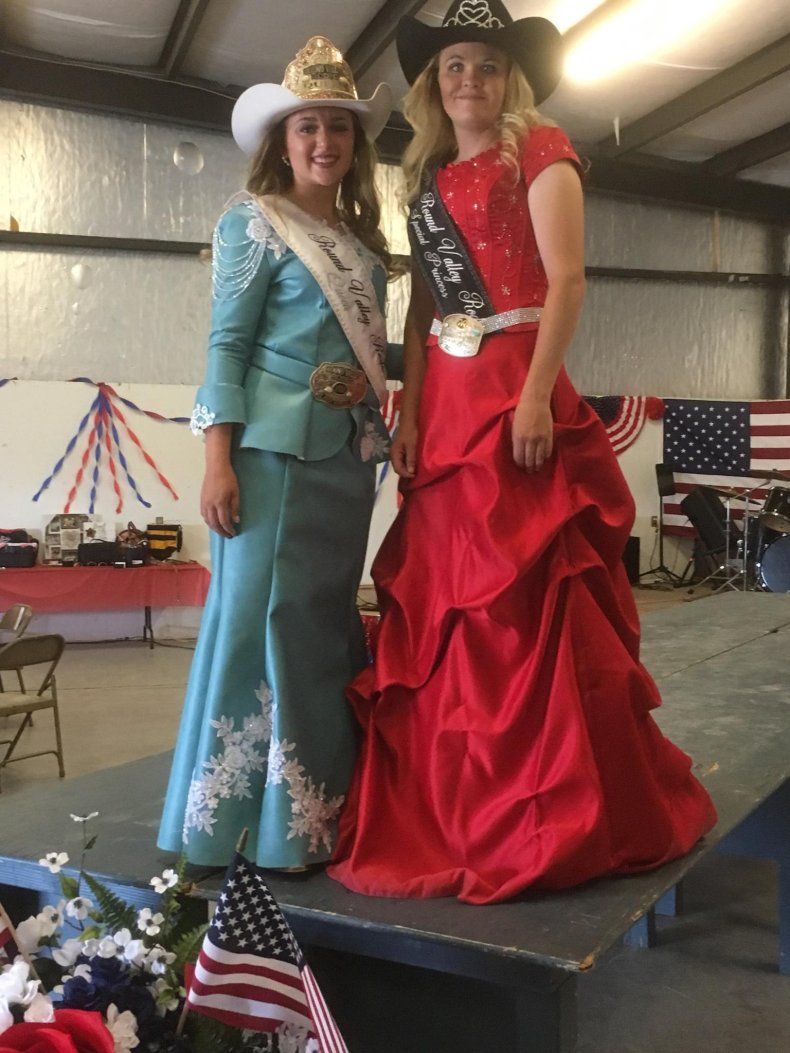 Says former Miss Rodeo Arizona contestant Kristina Holt of Cox's coaching style: "Kate has always been a natural teacher. Even when we were competitors, her innate inclination was to help me find the best in me, including making sure we made the most of our experiences and had a great time in the process. Twenty years later, she has honed her teaching skills and is truly an amazing coach, mentor, and friend to young ladies around the world."